An independent Russian journalist who has been reporting on Russian troop excursions into Ukraine says he was detained by authorities on Tuesday.
Oleg Potapenko, the editor-in-chief of Amurburg.ru, says he was detained with his partner and interrogated at an airport in Khaboarovsk on his way to Hong Kong. Authorities confiscated his phones, laptops, and tablets, according to Radio Free Europe.
Amurburg is a strongly adverserial website that is often critical of the Russian establishment. 
Potapenko was similarly held and interrogated in July when authorities confiscated his tablet and the rest of his luggage but later returned them, saying "no materials of extremist character had been found."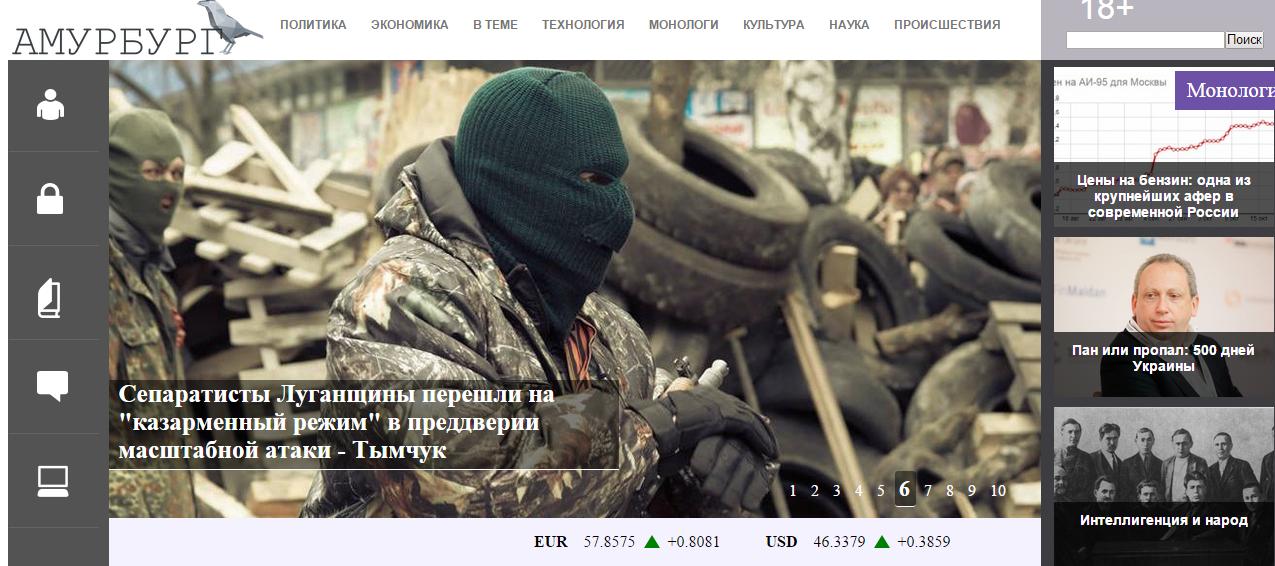 Screengrab via Amurburg.ru
Authorities took his devices this time around, Potapenko said, because they might contain classified information.
The journalist accuses authorities of exerting "psychological pressure" with his detainment.
Russia's press has been under seige in recent years by an increasingly authoritarian government that is unafraid to throw its weight around. Just this week, two high profile Russian journalists were fired from their jobs in response to their reporting on Ukraine and Russia's response to Western sanctions.
Russia's government maintains the right to close media outlets that it disagrees with by issuing violations that can add up to a total ban.
H/T Radio Free Europe | Photo via John Leach (CC BY 2.0)