Today the United States Department of Defense begins rolling out its in-house app store for unclassified mobile devices that connect with military networks. The Defense Information Systems Agency—part of the DoD—aims to support 100,000 users by September.
Last June, DISA awarded a $2.9 million contract (with option periods amounting to $16 million total) to Digital Management Inc. to create "the digital ecosystem that will operate and assure the mobile devices that connect with DoD networks."
Here are the apps currently available to unclassified devices on DoD networks: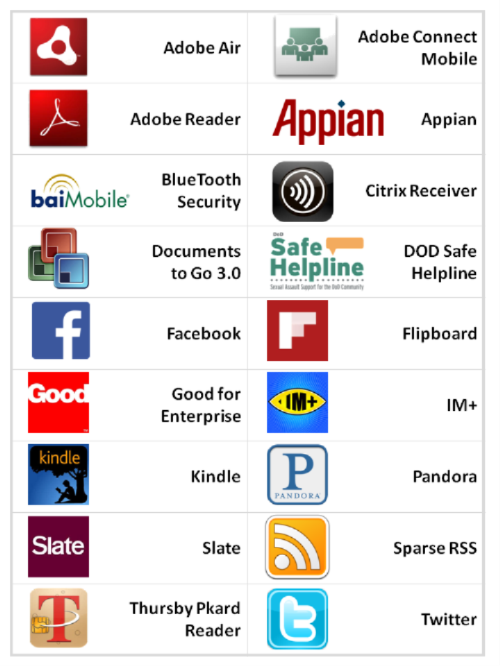 A new update will come every 90 days. The next one will include "an office capability package to enable editing of Word documents and other Microsoft Office items."
The initial roll out of DoD Mobile Classified Capabilities (DMCC) is expected early this year and will include "email capability."
In addition to word processing and emails, DISA will enable "tactical (i.e. command and control) and support (i.e. travel, finance) services." The conflation of the violent with the mundane is chilling.
DISA and the DoD are working very hard to assure everyone that its soldiers' iPhones are secure. Just a few months ago tech companies were revealed to have compromised their products at the behest of the NSA; now, the DoD is bending over backwards to assure us (themselves?) that our "warfighters'" iPhones are perfectly secure.
H/T Fierce Mobile Government | Image via Mike Baird/Flickr