Remember Lulu? It's the app that allows women to rate men anonymously. Now it's back with a new feature called "Truth Bombs," wherein the aforementioned rated men get to anonymously pose questions to women and get some feedback.
Lulu caused a bit of a stir in early 2013 when men found out that their information was being pulled into the app via Facebook without consent, and were receiving negative reviews without their knowledge. One man in Brazil even filed a lawsuit against them for violating his privacy.
But things have changed since the dawn of the so-called "Yelp for men," and the all girls club has allowed the boys to get a little peek inside. In February they changed their privacy policy so that men needed to opt-in in order to be featured on the app, which means they could could log in to see their reviews. Now Lulu is introducing Truth Bombs, its latest effort to be a little more gender inclusive.
"One of our most popular features has been our Dear Dude advice column, and now with Truth Bombs, girls can hear directly from millions of guys, not just one guy," Lulu cofounder Alison Schwartz told the Daily Dot via email. "Guys tell us that they want to be able to message girls and find out what they really think about sex and relationships. Truth Bombs is a first step to helping girls and guys on Lulu interact with and learn from each other."
Though it's being officially announced today, Truth Bombs has been available for three weeks now.
They range from the harmless:
… to the hilarious: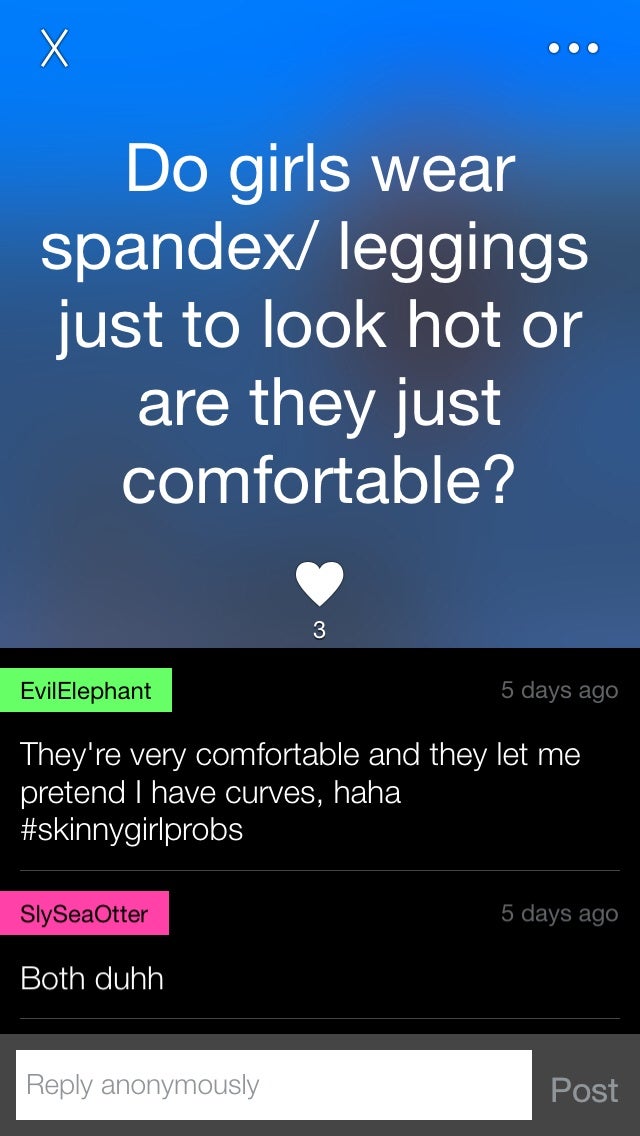 … to the more controversial: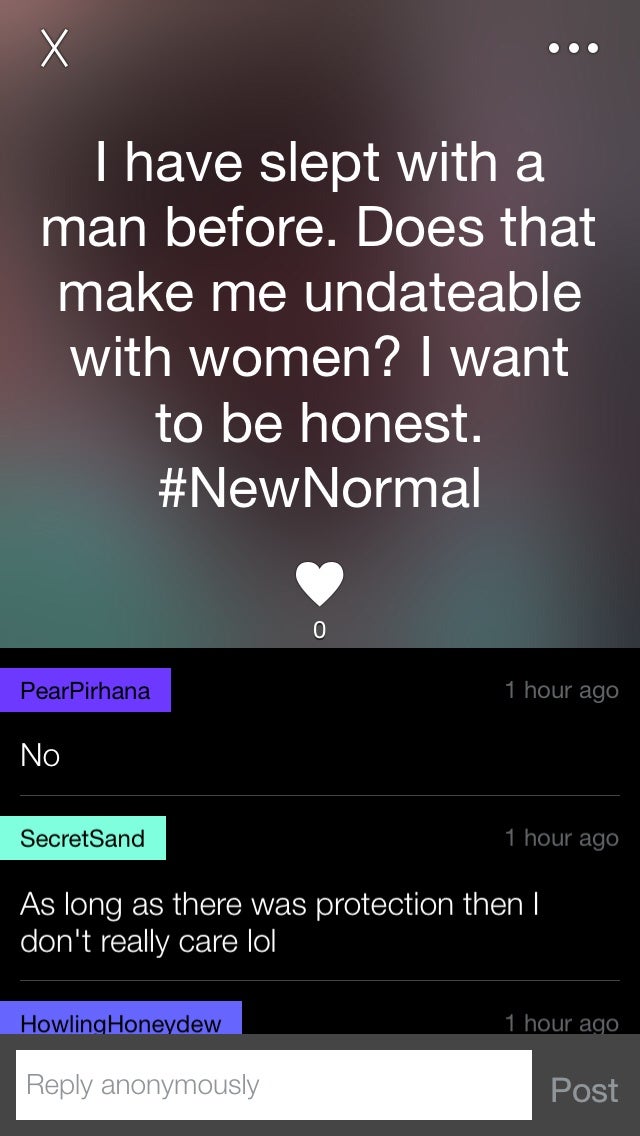 So far male users have created more than 60,000 Truth Bombs in the few weeks it's been available, according to Schwartz. ("That's 100 Truth Bombs per hour!"). The girls' responses are also anonymous, and they're given cutesy pseudonyms like TangerineTomato or BluntBlueberry. There are also some questionable ones, like Rockin'Rug and HorndogHoney.
In its current form, there is no private message function within Lulu. After all, it's not a dating app, but more of a dating app companion. But Schwartz hinted that a messaging function could soon be incorporated.
"We wanted to start incorporating messaging into Lulu, and we wanted to do it in a way that respected Lulu's core values of girls first and privacy," Schwartz said. "Truth Bombs are anonymous, which allows users to express themselves openly and honestly on sensitive topics. And Truth Bombs allow girls to share their experiences and get instant feedback about where they stand. It's just a first step in our journey to bring even more messaging into Lulu."
There are also plans to create Truth Bombs just for girls. After all, this is really for the ladies.
Photo via Paul (CC BY 2.0) | Remix by Jason Reed