Forget about edge-to-edge displays, Apple's creepy facial recognition wizardry, and even OLED panels—LG has a technology that will forever transform the stagnant smartphone industry: insect repellent.
The company's new K7i smartphone comes with "Mosquito Away" technology which emits an ultrasonic frequency at 30KHz designed to scare off those pesky bloodsuckers. Don't worry, LG claims the frequency is not harmful to humans and that "no harmful chemicals" were used to produce the device. The magical speaker capable of protecting your skin comes bundled in the box so you can snap the case on and off as needed.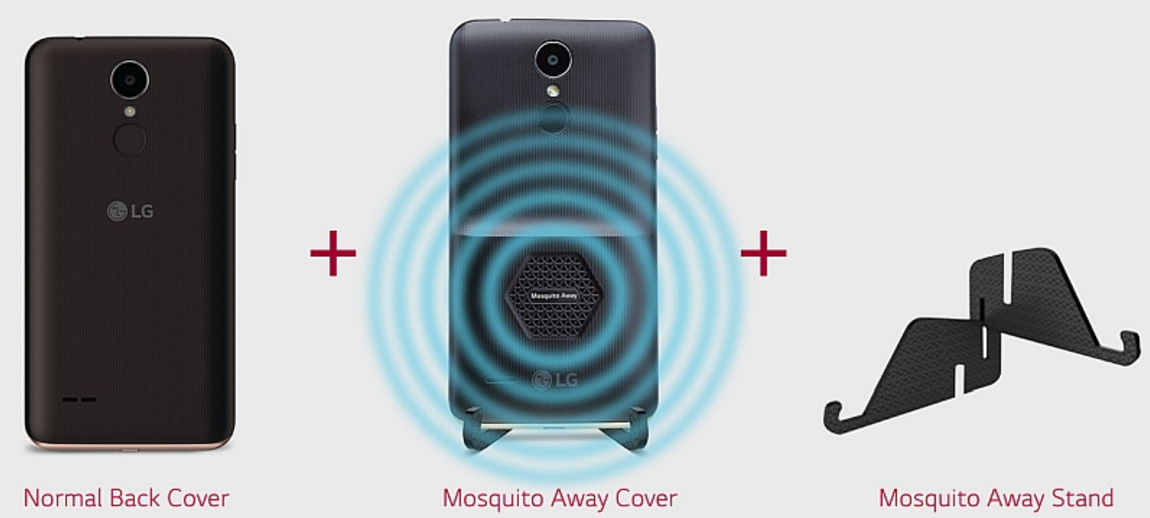 The South Korean giant uses the same technology in its air conditioners, TVs, and washing machines, but does it actually work? Not according to a BBC report. Bart Knols, an entomologist at the Dutch Malaria Foundation, says there is "no scientific evidence whatsoever" that ultrasonic frequencies can scare away mosquitoes. Bummer.
Otherwise, the phone is no world beater. It's got a 5-inch HD display, 8-megapixel camera, 2GB of RAM, 16GB of storage, unnamed quad-core processor, and a dated Android Marshmallow operating system. It probably isn't worth the price of admission at Rs. 7,990, or about $120.
Then again, if it actually can scare off mosquitos, it's priceless.
H/T Gadgets 360