Think back to the haunted houses you used to visit. Picture a dark and decrepit house in shambles, full of dust and cobwebs. Or maybe you're thinking of an old-school theme park accompanied by eerie noises and actors who jump out of the shadows and scare you. The decorations and costumes are homemade and sound effects played from a cassette tape.
But today's haunted houses aren't quite as… pedestrian. Digitally upgraded along with our modern age, scares are executed through a simple push of a button, lighting setups and holographic projections come in high-definition, and all mechanisms are fully automated.
The age of the high-tech haunted houses is definitely here. And no one knows that better than travel writer Oni Hartstein.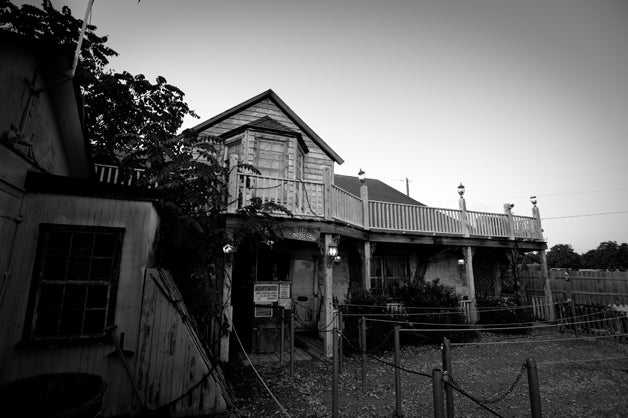 Hartstein is a haunted house expert, if you will. Her fascination with the other-earthly inspired her to review them (you can read about these visits on her website). "There's definitely been an increase in the usage of technology in haunted attractions," Hartstein says. "Many now have flat panel monitors embedded in the sides of walls or doors. These things may show a scary scene happening and can also have a trigger system that triggers air or water effects when you pass by." As examples she points to Haunted House in the Hollow (which reportedly also has glass panels set up so ghostly images can be projected onto them all over the facility) and Field of Screams, both located in Pennsylvania.
Aside from high-tech projection setups, most attractions have taken to adding cameras to every scene. Motion-sensing mechanisms are often used to trigger floor movement as well as animatronics or sound effects, and all moments are rightfully captured via snapshot. According to Hartstein, Haunted Scarehouse in New Jersey has an area where visitors can see themselves on camera as a surprise attack happens to them.
And in respect to American tradition, everyone has the option of purchasing photos afterward.
Hartstein has a long list of haunts that are unique and memorable to her as a theme park enthusiast. Universal Studios Halloween Horror Nights and Busch Gardens Howl-O-Scream in Florida apparently arm their actors with amplified audio and various light effects, and they are deployed in time with their scares. This technology is highly necessary because it allows the actors to save their voices from strain and actually allows them to project a bigger, scarier vocal presence. In Hartstein's opinion, the combination of sound and light is probably one of the scariest effects she has ever experienced in her extensive haunted houses travels.
Not every high-tech haunt has a big name behind it, though. Spencer Mears, a technical support specialist for Control4, has always loved Halloween. He and his neighbor, Max Burton, owner of Scared Haunt—which started out as a backyard setup that has since evolved into a full-fledged Halloween destination—struck up a friendship that paired technical expertise with business acumen. And a haunted house was born.
According to Mears, one of the most time-consuming tasks he and Burton had to go through every single day and night were actually the most basic and menial: walking around and turning all the lights and props on and off. "Having been in the automation industry for many years, I knew of many technologies that would help take Scared Haunt to the next level," Mears said. "Working with Control4 enabled me to use products that are normally used for homes and adapt them for use in the haunt. Now, instead of having to laboriously walk through the setup to turn everything on and off, we have a simple three-button keypad that does all the work."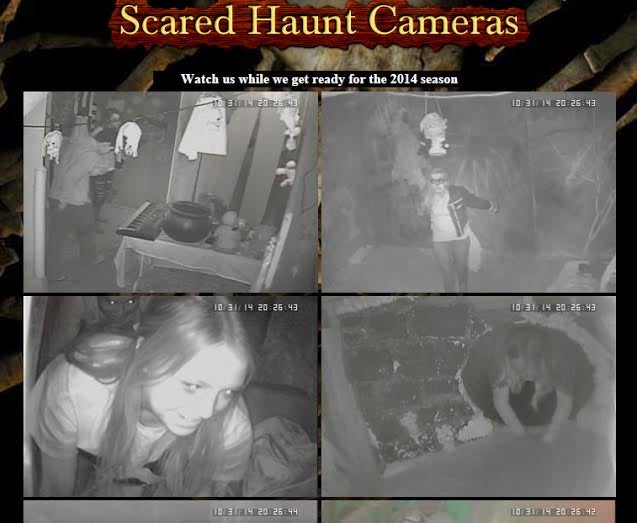 They also cover the space with cameras, both as a security measure for their guests and as a recording tool that allows them to amass valuable footage. Their webcams are currently streaming live on their website, a feature Mears claims is actually responsible for bringing in new clientele. "Additionally, parents who don't want to go through have really enjoyed being able to take their kids and let them go in while they watch them on TV or an iPad we have setup for viewing the camera [footage]," observed Mears.
The automation component of Scared Haunt extends to the effects as well. "We use pressure pads and motion sensors like everyone else, but I have programmed the system to be random in how it triggers the props so it's a different experience every time," he explained.
And a lot of this automated, random behavior is now easily achievable, thanks to improvements made in the electronic landscape. Mears and Burton are currently working on building their own props using Arduino and Raspberry Pi as control mechanisms, as well as expanding into a new building with new rooms that will rely on automated controls entirely. Mears promises this will create a whole new experience never before seen in the haunt industry.
Mears isn't the only creator who started out of his own home; the DIY smart-haunted house revolution is happening everywhere.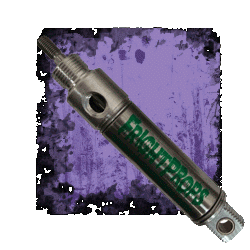 There are a number of retailers online that are specifically geared toward providing serious and high-tech Halloween props and fixtures. According to Scott Bibus, Creative Director for FrightProps, pneumatics and the associated control systems (PicoBoos and BooBoxes) are their top-sellers. Pneumatic cylinders use compressed air to drive linear shafts in and out, and they can be extremely powerful, fast, and fully automated, making them perfect for creating sudden movements needed by most Halloween animatronics. "People build all sorts of stuff using pneumatics, from opening coffin lids to thrashing zombies. One of our perpetual favorites is our Attack Spider, which is a giant furry spider that quickly lunges at you and can even be equipped with a water sprayer to spit 'venom' at you," said Bibus.
There's even an online community to help guide newbies. FrightProps has a rich collection of tutorials for haunt DIYers, which Bibus guarantees are fairly simple to understand. "Many people think programming a scene or an animatronic is highly complicated, but it doesn't have to be. Our PicoBoo controllers are programmed in real-time with the press of a button, so you can actually see the action your programming as you do it," he says.
"When a customer uses the product for the first time, they're almost like a kid with a new toy—it's pretty cool to see some big tattooed haunt guy with a goofy smile on his face as he plays with a PicoBoo for the first time."
As with all evolutions, this break-neck pace of technology means that there may be no more Mom-and-Pop haunted houses; availability and affordability has democratized the market for scares.
"Now, with the wide variety of processors and how their price has come down and their flexibility has increased, the effects that we were only seeing at places like the Disney and Universal theme parks are now becoming more available to the haunt industry," Mears explains. "People will continually be amazed at the quality of show they can get without having to go to the [fancier] theme parks."
And just like any entertainment medium, haunted houses feel pressure to top themselves every year, adding more elaborate effects and scares. "We've seen a large increase in the number of video-based effects used in haunts, using triggerable digital video players to sync video effects with practical scares like air blasts and pneumatic movements," observed Bibus. "Lighting continues to get more advanced as well, with LED lighting and powerful lighting controllers [becoming] commonplace. Lots of home-haunters are tinkerers and tech nerds as well, so they love experimenting with new technology and seeing what kind of scary stuff they can do with it."  
While it's true that the use of high technology in haunted attractions is becoming necessary to achieve maximum fright and awe from spectators, that doesn't mean the overly elaborate wins every time.
"In my opinion the best haunted attractions transport you to somewhere else and make you laugh just as much as make you scream," Hartstein shared. "I once saw a guy who had a hand-made dark suit; in front were Christmas lights in the shape of a stick figure man. In the dark, it just looked wrong. It just goes to show that the application of the technology is perhaps more important than how much money is spent."
Photo via creepyhalloweenimages/Flickr (CC BY 2.0)