To help make travel easier for all kinds of smartphone users, on Thursday Google added a new option to Google Maps: "wheelchair accessible" routes for transit navigation.
While public transit should accommodate those with mobility needs, in practice, not all buses, subways, and stations are created equal. This update makes it easier for those in a wheelchair, on crutches, pushing a baby stroller, or with otherwise limited mobility to ensure their transit route will accommodate their needs. Some transit stations may not be equipped with elevators or ramps, making it difficult and time-consuming—if not impossible—for travelers with mobility needs to access.
How to use Google Maps wheelchair accessible routes
To use Google Maps' wheelchair accessible routes, enter in your destination in the app, tap Directions, and then choose the public transportation icon from the options across the header at the top of the screen.
Next, you'll need to tap Options, which you can access by tapping the three dot button in the upper right.
In the Routes section of this menu, you'll find a new route type: "wheelchair accessible." Select this option, and then your navigation directions will be updated to include only options that are wheelchair-friendly.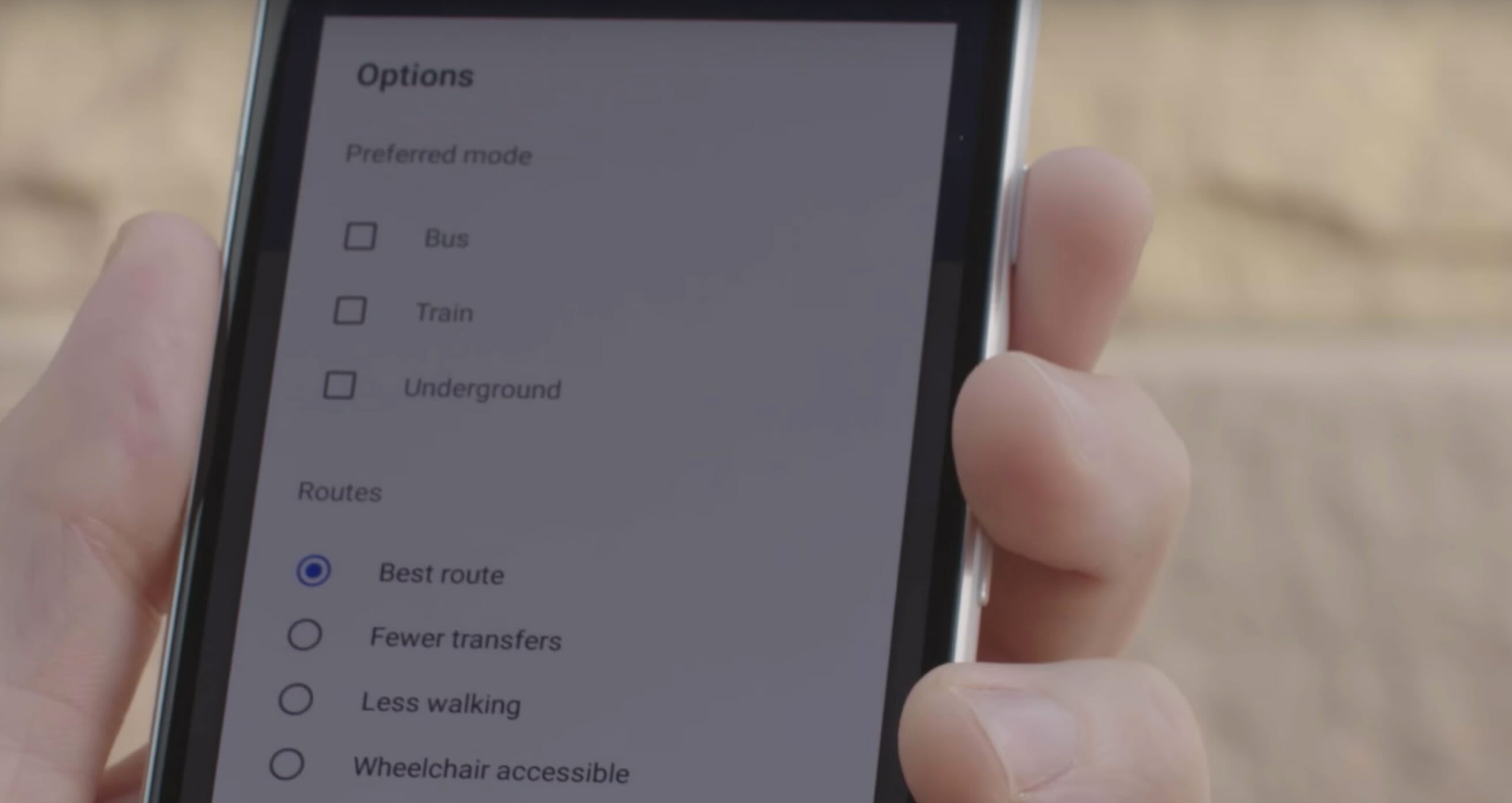 For now, the feature is limited to a handful of major cities including New York, London, Tokyo, Boston, Mexico City, and Sydney. Google plans to work with transit agencies in other cities to expand this capability in the future, according to its blog post on the update.
On top of this option, Google Maps already shows users whether a particular business, location, or tourist attraction is wheelchair-friendly. Thanks to Google's Local Guides, this information is now available for more than 12 million places. Google's also been beefing up its Street View imagery, so if you're not sure whether a place or route is wheelchair accessible, you can virtually tour it first.
H/T CNET