Warning: This article contains strong language and may be NSFW.
Nov. 4 is here; the midterms are finally upon us. You're excited to prove yourself the very model of civic engagement—but where do you go to actually vote? An expletive-ridden website has taken it upon itself to solve your quandary, helpfully laying out exactly where your local polling place is, as well as which candidates are on the ballot in your area.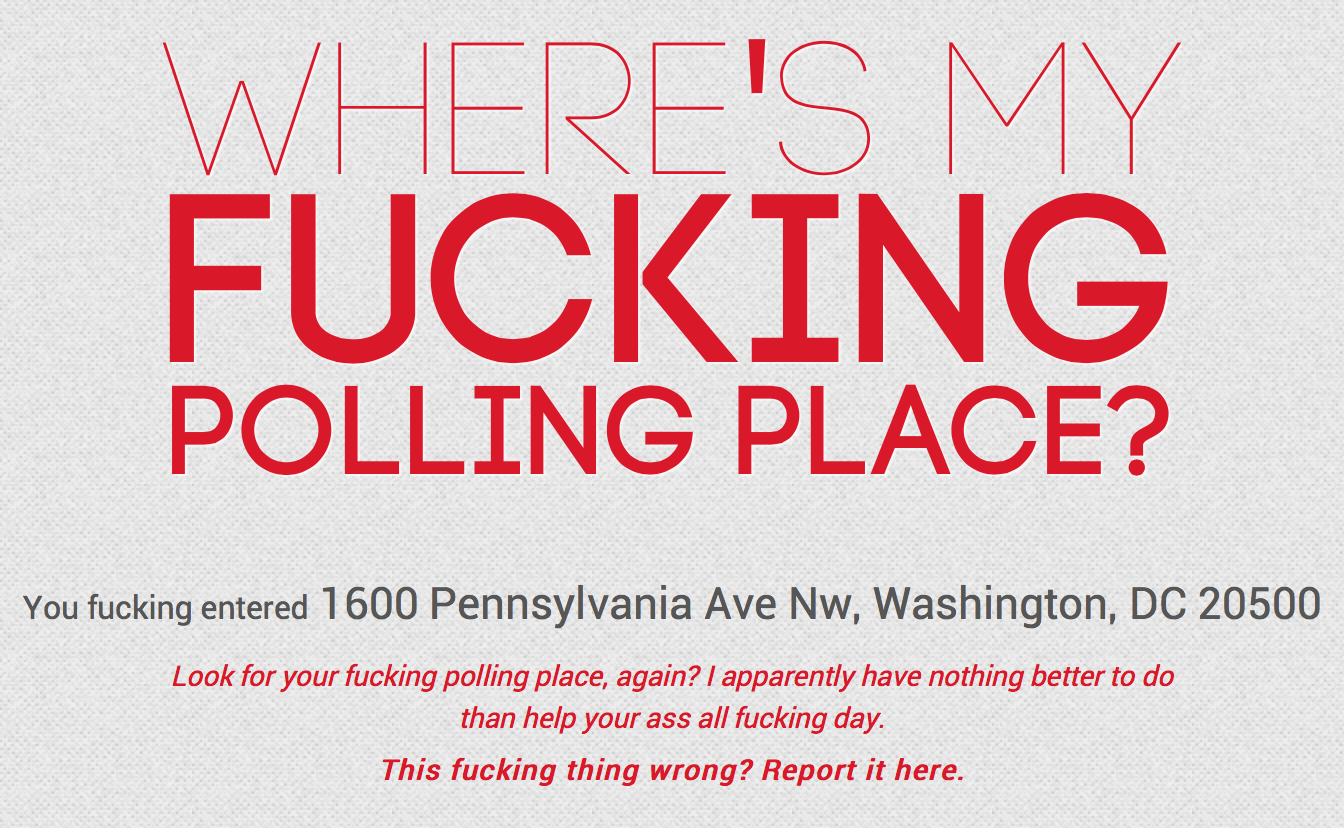 YourFuckingPollingPlace.com will give you relevant information on local races no matter where you are in the country: Enter 1600 Pennsylvania Avenue, for example, and you get the following results: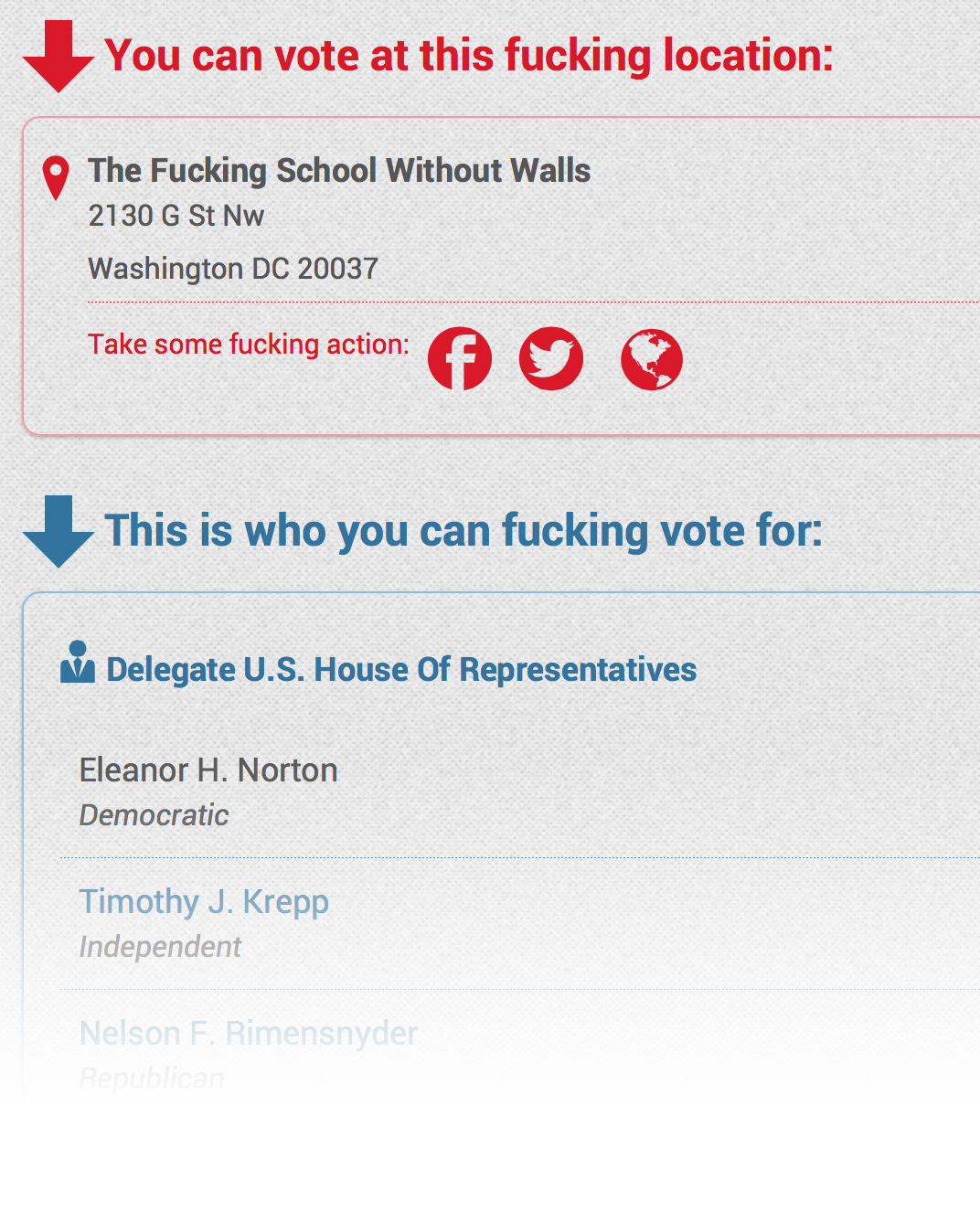 The site is built with Google's Civil Information API, designed to allow "developers to build applications that display civic information to their users."
Now get out there and fucking vote.
Photo via warrenski/Flickr (CC BY-SA 2.0) | All screenshots via Your Fucking Polling Place