Looking at Facebook's current cluttered design, it's hard to believe the social network was once considered an elegant, stripped-down antidote to the sparkly gauche anarchy of MySpace. At least Facebook got rid of the news ticker, but the News Feed itself remains the biggest mess. Facebook has continued to retool its algorithm to try to pull more appealing content, but for many, it's still a slog through engagement photos and misspelled political spats.
That's why German programmer Max Friedrich decided to do away with his News Feed completely. He still wanted to use Facebook to send messages, but he decided he'd rather check Instagram for friends' photos and Twitter for interesting links. So he wrote a script he called "Quiet Facebook" to create a custom, blissfully News Feed-free Facebook browsing experience.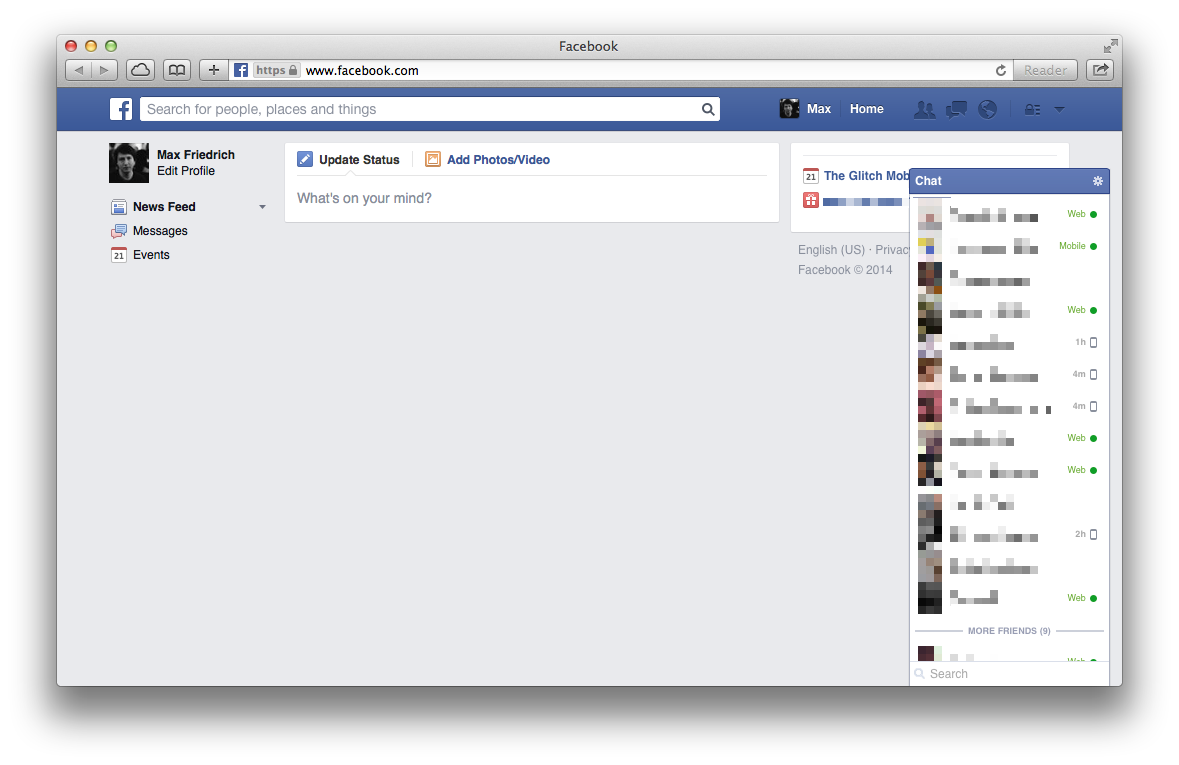 Friedrich's solution is available on Github, so anyone can de-News-Feed-ify themselves. 
Now, doing away with News Feed altogether is an extreme reaction, but this makes it more obvious than ever how broken Facebook's primary feed is. This guy would rather not see it. That would never happen on Twitter, where the feed is the entire reason we show up.
Facebook's original concept didn't include a News Feed, and the network is continuously trying to figure out what it is we want to see… and it keeps falling short. Obviously if there were an easy solution to fixing the News Feed, Facebook would pursue it. A non-filtered option, where every single post and photo from a friend appears in chronological order (like Twitter) would be an appealing feature, as would a more accurate keyword search to pull up friends' posts about a topic. 
Until Facebook fixes the News Feed, however, at least now there's a way to still use the service without dealing with it at all.
H/T Digg | Photo via Flickr/mkhmarketing (CC BY 2.0)