United States economic dominance is on the slide and its cultural appeal may be dwindling. But if the American Empire seems to be in decline, it will be in spite of its expansive military footprint, which is mapped in all its glory on the website Empire.is.
Empire.is pinpoints U.S. military bases around the world on map, and includes a slew of aerial images that reveal just how widespread U.S. might is across the globe.
"Taken as a whole, I'd like to think this collection can begin to approximate the archipelago of militarized space often understood as empire," writes Josh Begley, the data artist and founder of the project.
The satellite imagery on the stie also sheds light on the rather crude tools the U.S. military uses to shield its bases from view.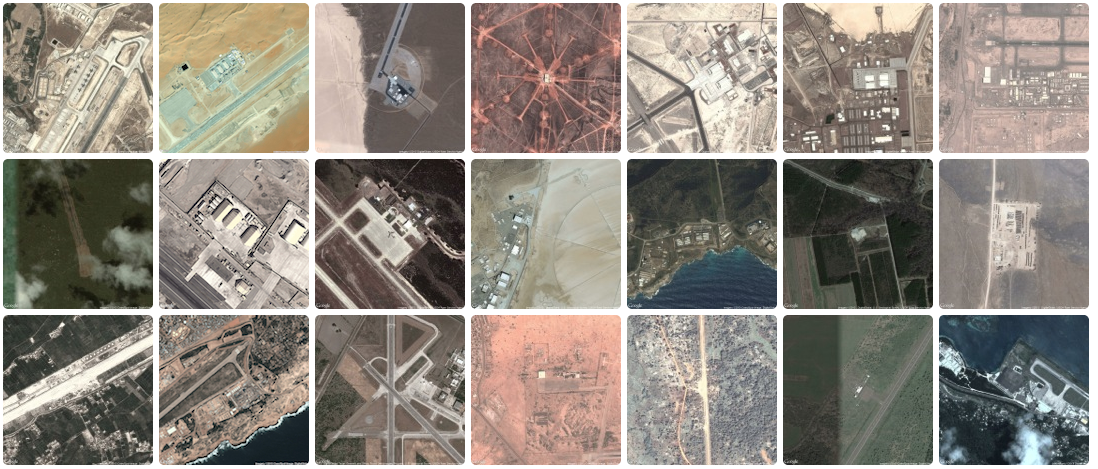 The Volkel air base in the Netherlands, for instance, appears to have been manually censored on both Google and Bing search engines, using what looks like rudimentary image editing software. The U.S. drone base that was recently unearthed in Saudi Arabia is clear to see on Bing, but Google claims there's nothing to see: "Sorry, we have no imagery here." 
Begley concedes that mapping every U.S. military installation is only one way of measuring the nation's muscle.
"It seems to me that empire involves more than pushpins on a map," he writes. "It is made up of human activity—a network of situated practices that preclude constellational thinking and sculpt geographies in their own image. I'm not sure aerial photography can get at that complexity."
Begley says that while the locations were found using the Department of Defense's own 2013 Base Structure Report, plus those unearth by geographers and journalists, this isn't the complete picture. 
Photo via ** RCB **/Flickr (CC BY 2.0)