For years we have searched for ways to bring the physical world into our growing digital space. Now an architect in the Netherlands has turned that arrangement on its head by creating one of the most 21st century things you'll ever see.
Changiz Tehrani, who works at Attika Architekten, designed a building with 22 concrete cast emoji faces. The structure sits in the central Dutch city of Amersfoort, and while rather subtle,  it's sure to bring joy to the town's 150,000 residents.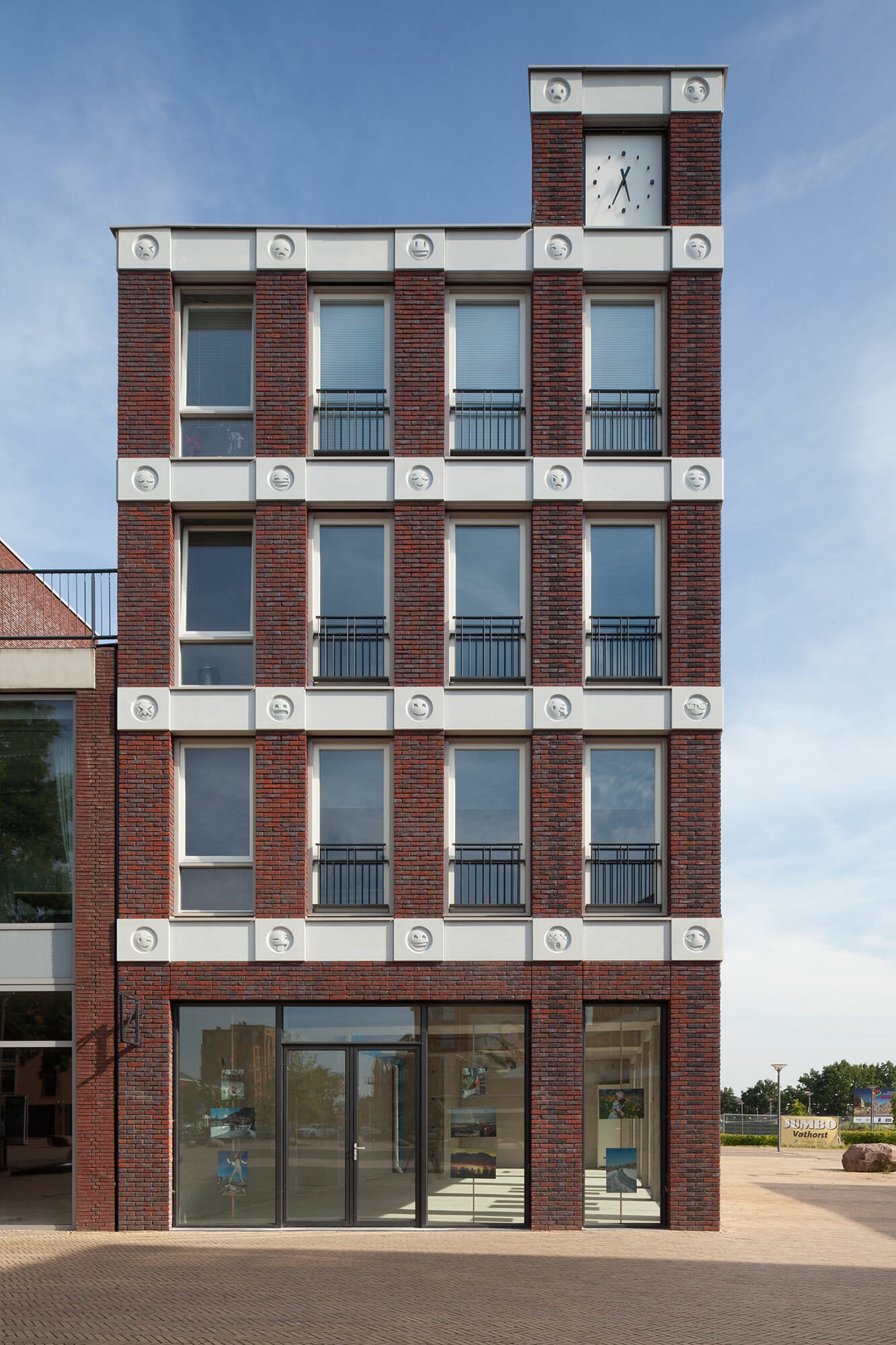 "In classical architecture they used heads of the king or whatever, and they put that on the façade," Tehrani told the Verge. "So we were thinking, what can we use as an ornament so when you look at this building in 10 or 20 years you can say 'Hey this is from that year!'"
The answer: emoji.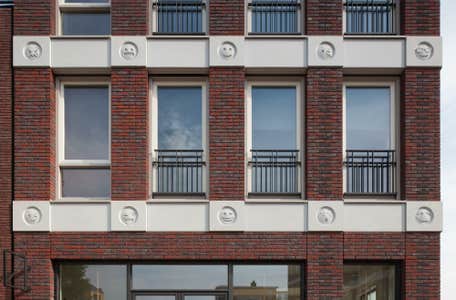 Every messaging service has its own set of emoji. The ones used on this building are the most recognizable faces from the massively popular platform WhatsApp. The selected faces were converted into a 3D model before being turned into molds and cast. The entire structure was completed in 2015 to positive reception, though Tehrani did tell the Verge that he never asked older residents of the town what they thought of the building.
His intent was never to create something that would resonate with everyone, or even create something that could keep its relevance. Tehrani thinks it's more important to have fun with what is going on now than try to create something that will last forever.
The building, which houses shops on the ground floor and apartments on the floors above, is built out of a mixture of red brick and white concrete. Horizontal concrete sections separate each of the structure's floors from the outside. The circular emoji faces sit where the vertical red brick meets the horizontal concrete. Instead of terrifying gargoyles, the faces are designed to be a happier way of making an ordinary building less boring. Citizens of the town, and now the internet, can spend time attempting to make out the 22 symbols that stare down at them.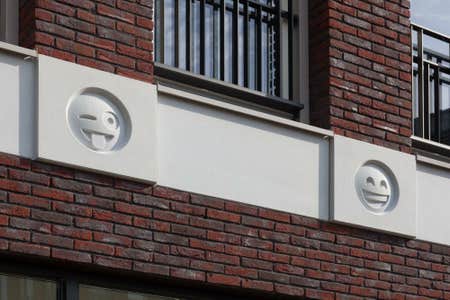 "There's all these young people there, and emoji is a thing of now," Tehrani told the Verge. "The students sit in the square and have lunch and they take pictures. They like it. And with our architecture we always like to put in small details that makes the project a little bit more than a boring building."
If you're ever in the Netherlands, be sure to visit the building with circular internet faces that overlook a more than 750-year-old town.
H/T the Verge