For a mere $99, you can have Edward Snowden in your house—and the U.S. government can't do a thing about it!
Granted, you won't be hosting the real NSA whistleblower, who is still living in exile in Russia. Instead, you can possess your very own, 12-inch Edward Snowden action figure, a product of ThatsMyFace.com. Anyone (except possibly NSA employees) can purchase the figure. According to its product page, all proceeds go to the Freedom of the Press Foundation.
Neither Snowden himself nor anyone affiliated with Freedom of the Press Foundation has officially endorsed the figure—and probably for good reason. Yes, it comes with a powder blue shirt and wire-rimmed glasses, echoing Snowden's signature duds. And yes, it even includes a mini laptop. Other than that, however, the doll looks absolutely nothing like him. Instead, it looks more like an inexperienced adult film director nervously entering his motel room shooting location for the first time.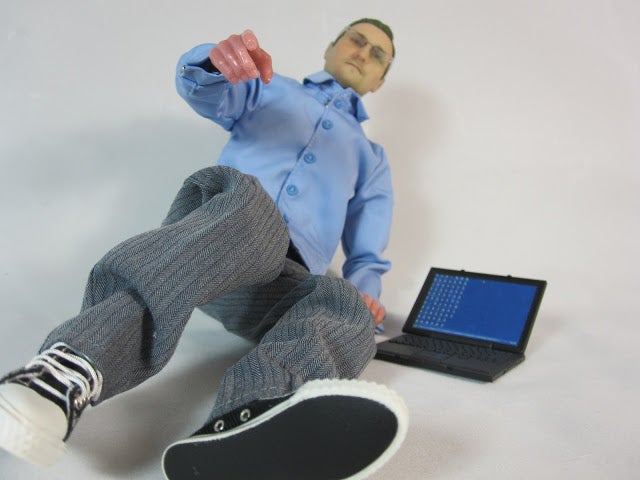 The designers must have realized this upon seeing the final product. Why else would they decide to throw all traces of resemblance aside and offer the figure decked out in Indiana Jones attire?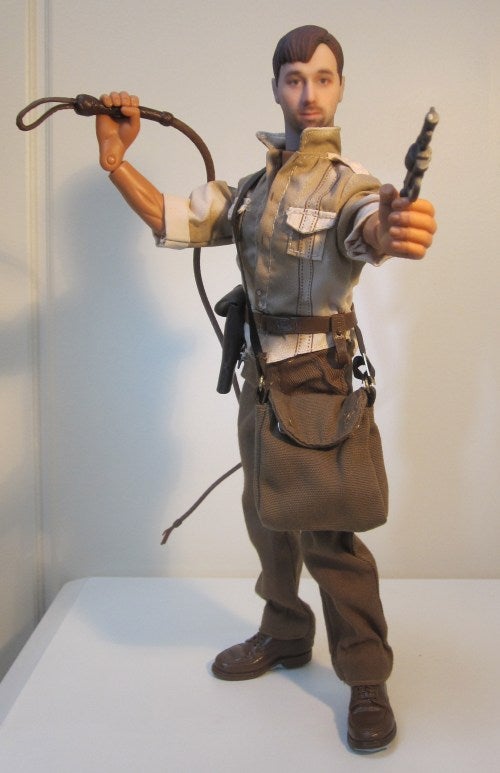 Snowden-iana Jones. He hates snakes and government surveillance.
We're also not sure why Snowden is being marketed as an action figure; the real Snowden has not publicly done anything more thrilling than make videos and email documents to journalists. As far as we know, he has yet to perfect, for example, a karate chop. To be fair, the designers must have known this, too, and offer just Snowden's head for $60, so you can "fit it onto your own 12-inch figurines."
Imagine the possibilities! Snowder-Man. Snow-Hulk. A Teenage Mutant Ninja Snowden. The list goes on.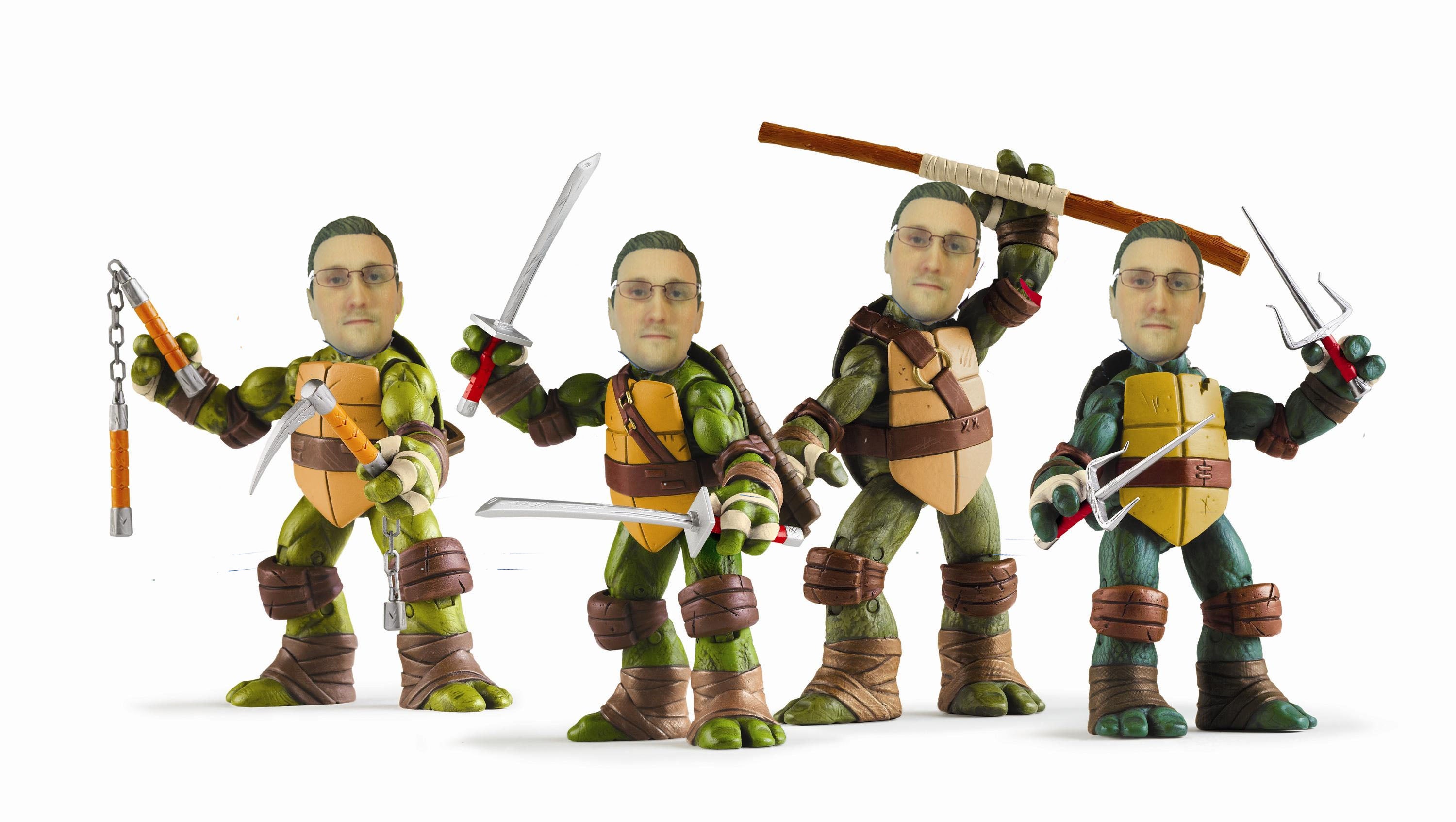 Original TMNT photo via MTV Geek News
Whether you decide to purchase a genuine Edward Snowden action figure or spend your money elsewhere (perhaps on a Julian Assange action figure), one thing is for certain: top secret documents are sold separately.
We suggest you keep it far away from your computer.
All photos via ThatsMyFace.com