Earlier this week, as a sort of 10th birthday celebration, Facebook gave us all personalized (you can find yours here), quick flashbacks of our entire lives—our lives as uploaded to Facebook, at least. Starting today there's an option to edit the content of your video if you want to look less selfie-involved or would like a few more photos without your ex in them.
A Facebook help page says you can "Click Edit Your Movie below the video player. Use the checkmarks on your photos and other stories to adjust whether they appear in your movie," but the option to edit is only available if you've shared your video on Facebook—even if you shared it with yourself or with a couple friends alone. So after sharing, you'll see an edit button on the Look Back page (although some of us are seeing the button show up even without having shared it yet, so this could be the case).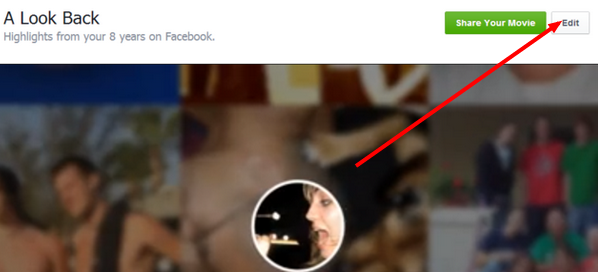 It's possible that this option will allow for people to completely change their videos to surround one event or an evolution of a friendship for the sappier crowd. Either way, the edit option is available so go make your Look Back video even more your own.
H/T TechCrunch | Photo via Nic's Events/Flickr (CC by-SA 2.0)