Something old, something new… something unmanned, airborne, and equipped with surveillance capabilities?
According to a trend piece in the New York Times wedding section, camera-equipped drones are increasingly showing up as wedding guests for the rich and famous. Far from uninvited, unmanned aerial copters have emerged as the hot new must-have excess at high profile ceremonies around the world. The whole thing is very très chic, etc.
Photo by Aerial Affair
In June, a drone shot photos from above as Randy Florke and U.S. Rep. Sean Patrick Maloney traded vows on the grounds of their sweeping manor in Cold Spring, N.Y. Among the high-profile guests sharing the spotlight with the unmanned aerial vehicle were House Minority Leader Nancy Pelosi, Facebook cofounder-turned-publisher Chris Hughes, and an aide to Hillary Clinton, who was overheard muttering that the drone was "going to kill somebody." A tweeted video capturing the excess from above has since been removed, so we'll just have to use our imaginations. 
Maloney, a member of the subcommittee that guides the Federal Aviation Administration admitted that he wasn't aware of restrictions that might apply to his wedding photographer's high-tech stunt. Maloney and Florke commissioned a wedding photographer who subcontracted Propellerheads Aerial Photography, helmed by UAV enthusiast and talented Air Force photojournalist Parker Gyokeres, for the drone shots.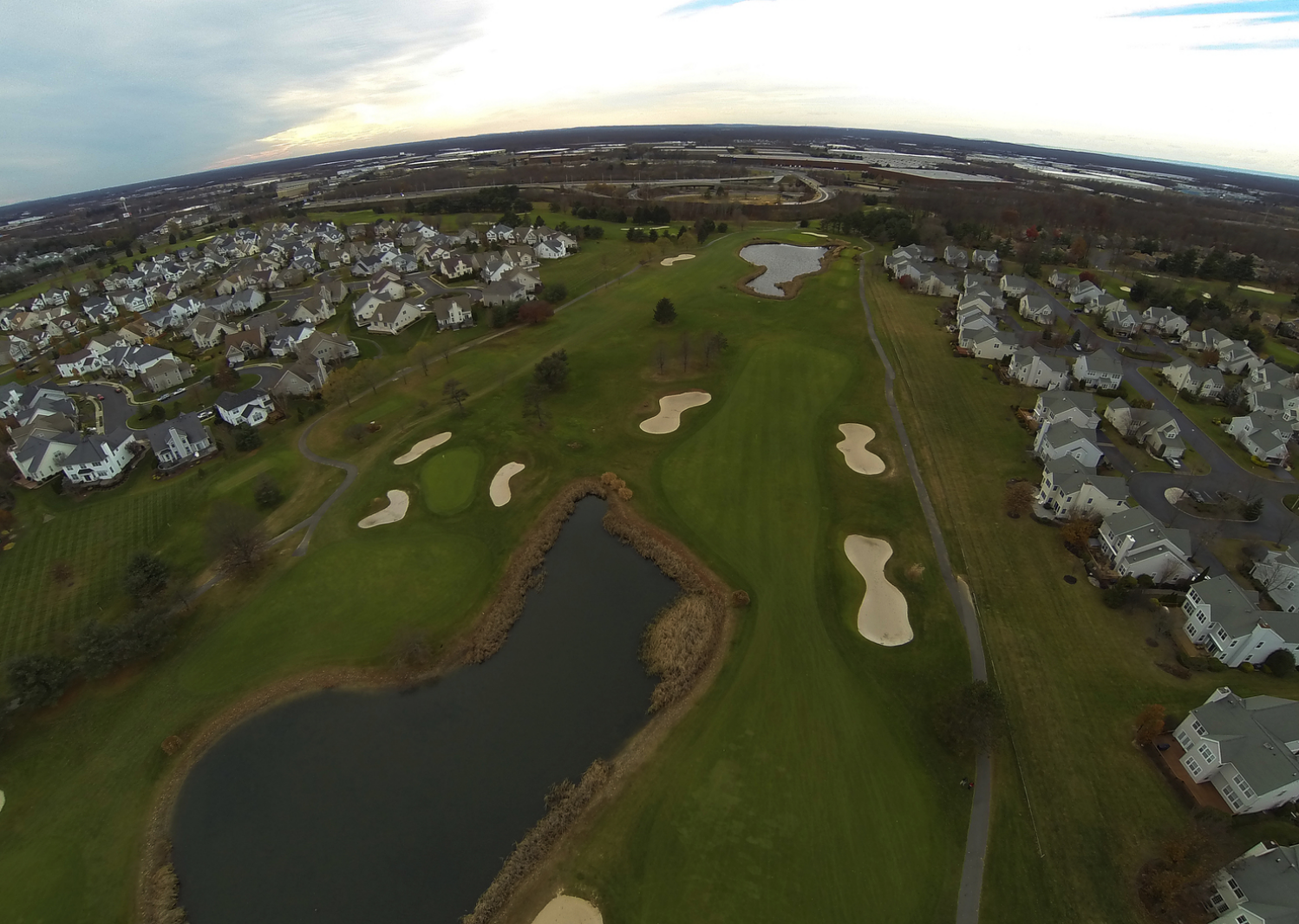 Image by Propellerheads
We reached out to Gyokeres about how much a wedding-from-above would run us, and it's actually surprisingly affordable, ranging between $2,500 and $3,500, depending on if a cinematographer is necessary. Gyokeres makes sure the drones he shoots with mind their manners, adding an untraditional perspective rather than disrupting the entire ceremony (it happens). 
"One thing to keep in mind for a wedding… it's very intrusive, it's loud," Gyokeres said. "We won't be flying during the vows. I don't want to be that guy. They're not quiet, they're not subtle, and we won't fly over crowds."
If you're not ready to tie the knot, Propellerheads also offers roofing inspections, industrial security surveys, and golf course flyovers. The group also sells custom multicopter kits starting at $700, which come with consultation services (and a warranty!). 
If you're on the West coast, you might want to consider the sky photography services of the unfortunately named Aerial Affair, a company that similarly will capture pictures and video of just about anything expensive-sounding from its drone fleet. If you're in the midwest, Dubuque, Iowa's Picture Perfect studio offers an entire portal previewing its "non-intrusive" aerial wedding package. 
The New York Times, long the arbiter of rich-people matrimony, generally points to where high-end wedding trends are headed. In this instance, the direction (up) is far more outlandish than the actually quite classy marijuana bud boutonnière the paper featured only last week.
H/T The New York Times | Photo via Karen Axelrad/Flickr (CC BY-ND 2.0)