It seems that Dr. Dre may have confirmed Apple's acqusition of Beats in, bizarrely, a drunken late-night selfie.
The Financial Times revealed last night that Apple is purchasing headphone manufacturer Beats for a deal reportedly worth $3.2 billion. While Bloomberg was able to corroborate that claim, neither Beats nor Apple have issued comment or confirmed the accuracy of the reports. That is, until rapper Tyrese Gibson posted a video selfie on Facebook. 
Tyrese Gibson's video re-uploaded on YouTube
In the background of the video, which was uploaded to the rapper's Facebook page late last night, Dr. Dre is seen celebrating in a studio filled with fellow rappers and Solo cups.
Amid the swear words and cries of "West Compton!" and "South Central!", Dr. Dre can be heard claiming "The first billionaire from hip-hop, right motherf*cking here from the West Coast. Believe it."
So there you have it: Confirmation that Apple really is buying Beats, creating the world's first billionaire rapper. Either that or a group of drunk rappers, amused at false news reports, decided to prank us all.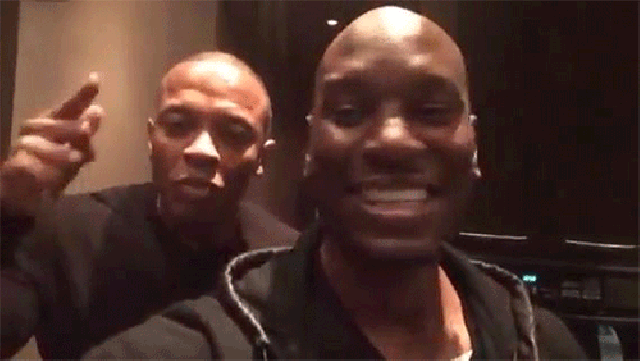 By the morning, all references to the Beats deal, including the video mentioned above as well as a photo captioned "Apple = Beats 3.2 BILLION!!!!!! The night everything changed!!!!" had been removed from Tyrese Gibson's Facebook page.
H/T The Next Web | Screenshot via Tyrese Gibson / Facebook