Even in a violent, chaotic, oppressive atmosphere, rigging elections takes a certain finesse. So some corrupt official or other must be kicking himself to see that in Sevastopol, Ukraine, 123 percent of the population just "voted" on whether Crimea should join the Russian Federation. 
The referendum, widely condemned as illegal, enjoyed a turnout of more than 80 percent, according to Mykhaylo Malyshev, chair of the committee overseeing the process. He announced last night that 1,250,426 people had voted on whether to merge with Russia or revert to a semi-autonomous status outlined in a 1992 constitution, though that figure did not account for Sevastopol's electorate. Including that city, he said, 1,724,563 people had voted—and, in a landslide result, about 97 percent wanted to break from Ukraine. 
It wasn't long, though, before a blogger known as teh-nomad poked some holes in that math with a skeptical LiveJournal post. Given that 474,137 people from Sevastopol were meant to have cast ballots, he found it more than a little suspicious that, at the end of last year, public census data put the voting-age population at 385,462. Where did the extra 88,675 votes come from? "Infants, schoolchildren, and, I suspect, the dead," teh-nomad wrote.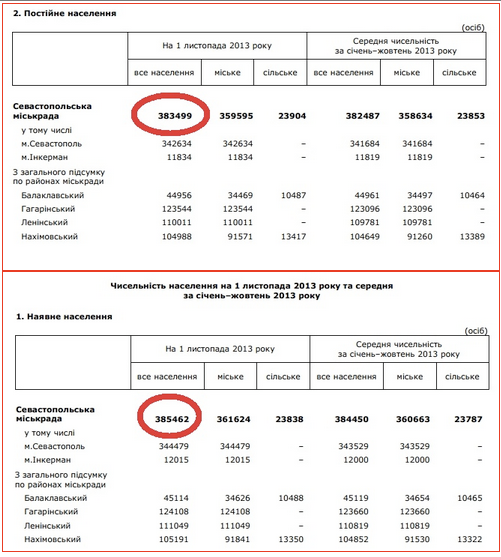 Nice try, guys, but this kind of book-cooking wouldn't fly in a student council election, let alone a high-stakes diplomatic chess match. Though I guess sham democracy never really goes out of style.
H/T Pravda Ukraine | Photo by Mad Wraith/Flickr