Following a wildly successful campaign to raise $50,000 on Indiegogo, Boston startup DrinkSavvy will begin shipping products designed to detect the presence of date rape drugs in alchohol this month
The principle at work is fairly simple, even if the engineering behind it is somewhat mystifying to the lay observer. Drugs like Rohypnol, GHB and Ketamine can go unnoticed if dropped in your drink, but not if a built-in warning system alerts you not to take another sip. The presence of such compounds in a cocktail will make a DrinkSavvy's 16-oz. plastic cup unmistakably change color.
Here's a demonstration, using a prototype:
DrinkSavvy will also be rolling out a color-changing straw, presumably because bars don't often allow you to bring in your own glassware.
The idea, since publicly launching late last year, has drawn acclaim in many corners of the usually fractious Web, from Women's Health to Fox News. The crowdfunding campaign was no doubt bolstered by thousands of shares on Tumblr, Twitter, and Facebook, and DrinkSavvy was a 2013 finalist in MassChallenge, which aims to accelerate the work of deserving startups.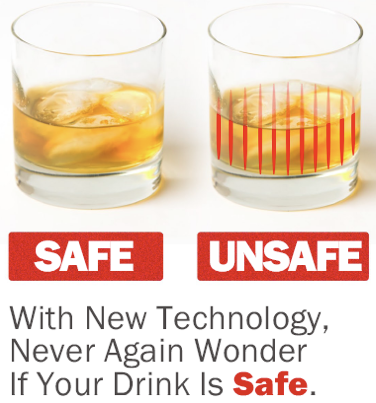 Of course, one can't bring up the subject of rape online without sparking a protracted debate. When Jezebel first posted about the technology, they noted that its very necessity was disheartening, arguing that it did nothing to address the bedrock problem of sexual assault. Some commenters at the Verge yesterday worried about accuracy rates and the potential outcomes of a false positive: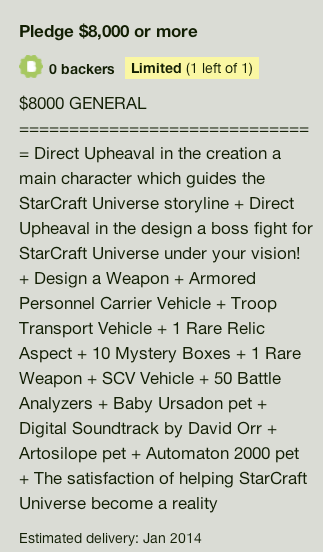 Still, it has to be said that DrinkSavvy's solution to the date rape drug epidemic appears to be the most effective yet developed; the strips currently on the market for testing drinks are comparatively awkward and cumbersome. Moreover, the company hopes that clubs and other nightlife spots will eventually latch onto the concept and use the products to foster a safe environment.
After all, booze itself is probably dangerous enough.
Photo by ambernambrose/Flickr