Lacey Micallef, better known as lulinternet, curates her most hypnotic and absurd GIFs of Breaking Bad and hot dogs. 
Lacey Micallef, better known as lulinternet, doesn't have a lot of deep thoughts about her mesmerizing GIF creations. When we asked her to select her five favorites, she was tongue-tied when it came to describing her inspiration beyond wanting to create something "nice to watch."
"I'm sorry my answers aren't better!" she exclaimed. "I literally only make things that I'll want to zone out to."
Consider that a warning. Once you start watching a lulinternet GIF, it's very hard to stop.
So pull up a chair, grab some popcorn, and let Micallef's vibrant, technicolor art take you away.
Here are the artist's five personal favorites.
1) "Adventure Time 8-bit Morph"
"This one is probably my favorite because of the amount of time I spent thinking about it and making it. Plus, it's just really nice to watch."
2) Lulinternet riding a hamburger
"A portrait of myself on a hamburger? It's ALSO nice to watch!"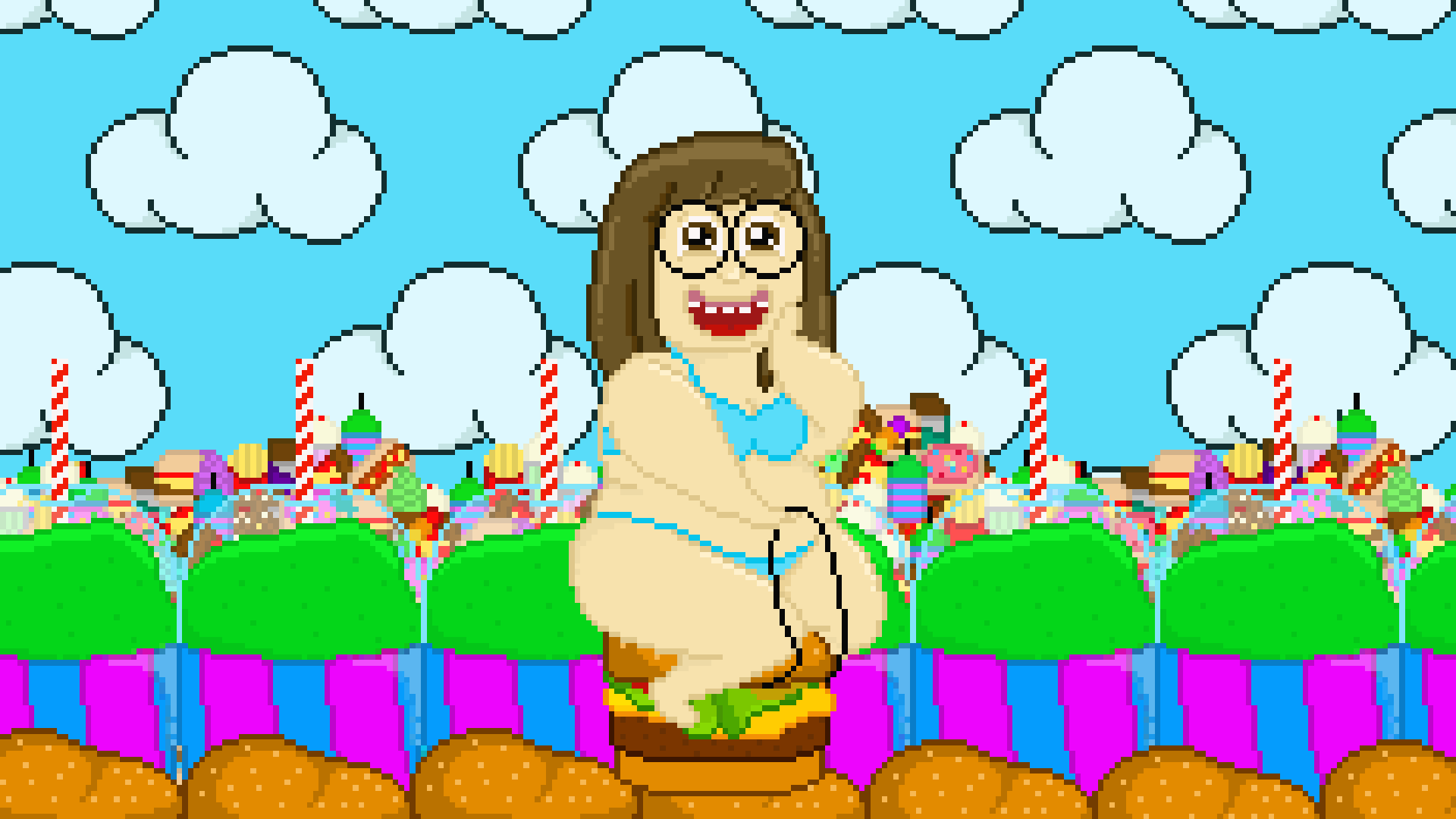 3) Butt dance
"This is a GIF I made for one of my Frederator videos."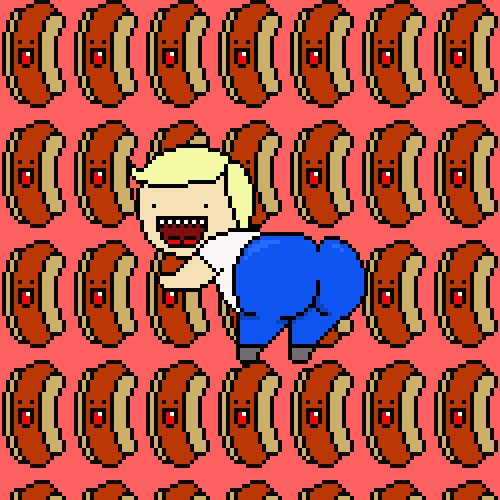 4) A stoner's delight
"This is from my 4:20 video and is—just like the rest—really nice to watch."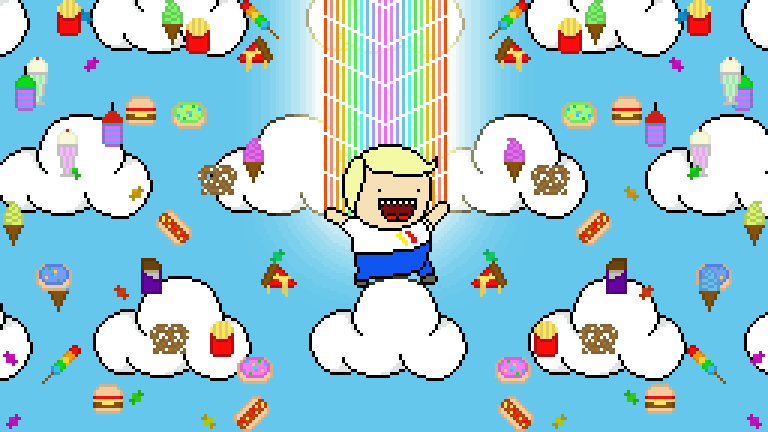 5) Breaking Bad
"The Breaking Bad GIFs were so fun to make. This one was probably my favorite because I like anything obnoxiously hypnotic apparently!"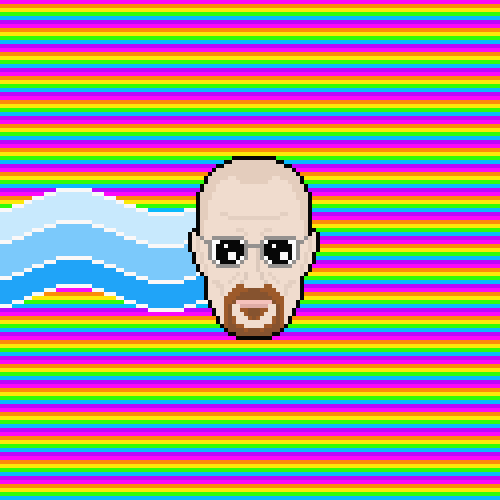 Photo via lulinternet
Pure, uncut internet. Straight to your inbox.