Kendall Bacon doesn't just play video games. He captures their most memorable and artistic moments in GIF form. 
In the world of gaming, players often fall into one of three different types: Timmy, Johnny, or Spike.
Timmy plays for fun, Spike plays to win, and Johnny plays to mess with people and subvert the game in unusual ways.
But one gamer type is missing: Kendall, named after lifelong gamer and artist Kendall Bacon, who plays to find the art often ignored in video games.
Over the last two years, Bacon has turned some of the most memorable and overlooked video-game scenes in history into roughly 1,000 incredible GIF animations.
"Video games are filled with stunning artwork," Bacon told the Daily Dot.
"When I make GIFs like this, I want someone to appreciate the beauty they missed out on when they played the game. As children, or on our first playthrough of a game, we can enjoy it, but later plays, we neglect to enjoy the environment as much. I want someone to not only admire the interactions between sprites, but to love the scenery everywhere, down to the smallest cloud and brick."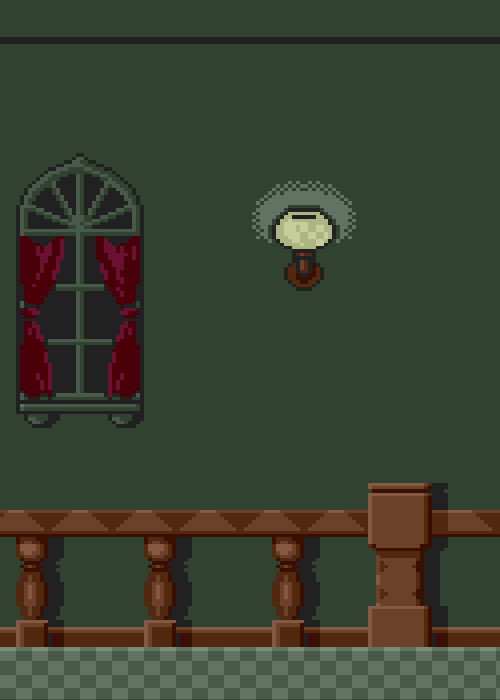 Bacon, 21, creates each GIF using in-game recording software called Hypercam and Jasc Animation Shop, a GIF animation editor. Each animation, which is based on classic games like Earthbound, Final Fantasy, and the Zelda series, takes between 15-30 minutes to make, depending on accurate he was in capturing the perfect moment.
He posts the results on Tumblr, where his GIFs have earned a place among some of the most reblogged animations of all time.
"What I enjoy about Tumblr most is diversity," he said.
"Even in the gaming community alone, there are people that surprise me everyday by their interests, personality, morals and art they make. There's always something new you can learn about someone, and through talking with them, you'll learn more about yourself."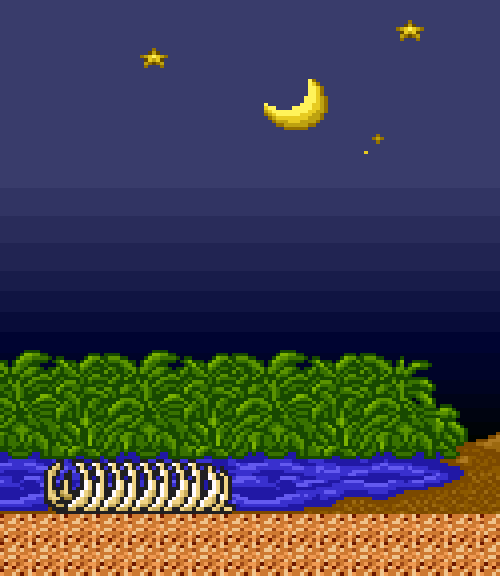 His most-popular animation was inspired by "Top Secret Area," the famous hidden scene found near the beginning of Super Mario World. The relatively simple area features five different power-up blocks where Mario can attain mushrooms, cape feathers, and Yoshi. Since posting four months ago, the classic GIF has collected more than 21,000 notes from nostalgic gamers.
"At the time, I didn't realize how iconic this hidden area was to players, so I was expecting an average count," Bacon said. "Of course, Tumblr always surprises you, even after four months of it being posted, someone reblogs and it circulates for a few days like madness."
That was the case for follower Elastix, who commented last week: "When I was younger I played Super Mario World everyday, and I called this place 'All Dolled Up,'" "I don't know why, but it was cute."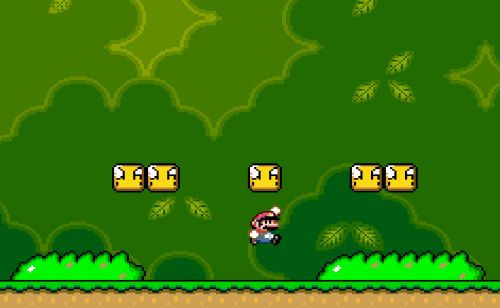 For Bacon, the connection to video games is a personal and profound one.
"As far back as I could remember, my family had a Super Nintendo; I was one of those odd kids who didn't fit in, so summers would be spent alone playing Super Mario All-Stars, Donkey Kong Country and Mario Paint," Bacon said.
"Video games were important to me because I felt less lonely with them, and the beauty of the graphics and music were so inspiring."
With his GIF series, he's found the perfect way to pay that sensation forward.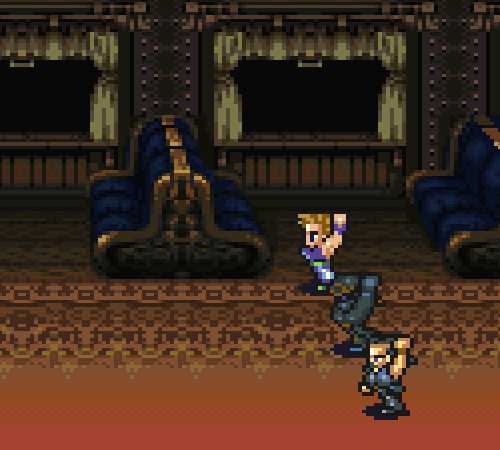 —A GIF collage of famous Super Nintendo games Bacon made for this article.