"(You Gotta) Fight for Your Right (to Party!)" is illustrated poignantly in colored dots.
When Beastie Boy Adam "MCA" Yauch passed away Friday, Tumblr users found visual ways to commemorate his death. But Craig Robinson's might be most innovative of all.
A new graphical illustration by Robinson breaks down the rap group's classic song "(You Gotta) Fight for Your Right (to Party!)" by which rapper is saying each word.
"This is an idea that has been floating around in my head for a few months, and for obvious reasons, I got around to releasing it this weekend," Robinson wrote on Tumblr. "You don't have to pay for it—I certainly don't want to profit from it—but if you do want to download and print it, it would be nice if you would consider donating something to a cancer charity."
Robinson has included links to cancer charities in Canada, the U.S. and the United Kingdom.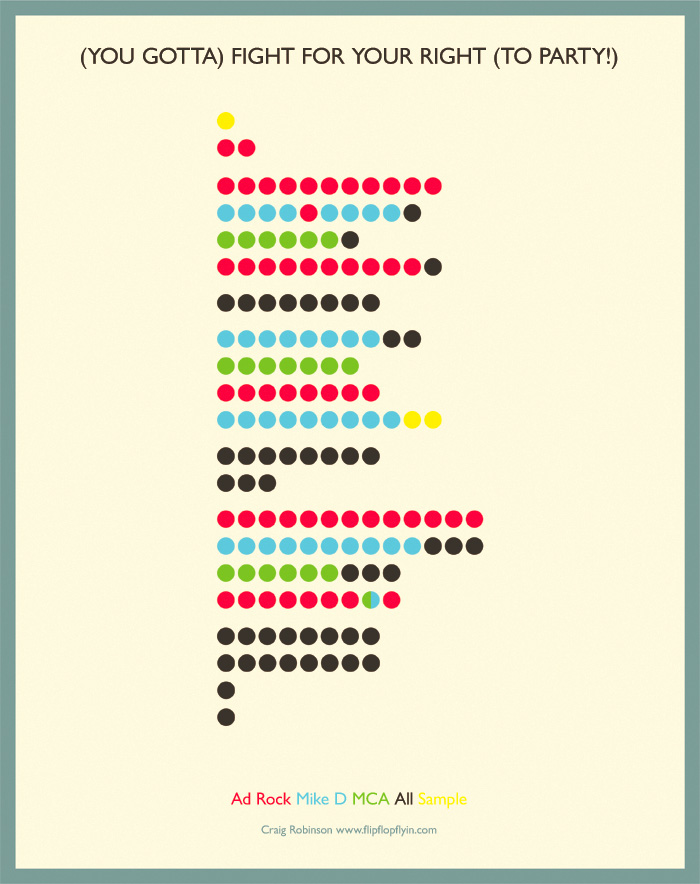 Photo by Michael Morel
Pure, uncut internet. Straight to your inbox.