The Simpsons—and legendary manga Akira. Not an obvious combination, but thanks to artist Ryan Humphrey, they'll soon be available as a single graphic novel entity: Bartkira. 
The concept may seem surreal, but there's something strangely compelling about Humphrey's primary-colored Simpsons–Akira mashup illustrations.
The idea began last week, with a Tumblr post of Humphrey's Bartkira art. It quickly caught the attention of thousands of Akira fans, including artist James Harvey, who decided that Bartkira could be so much more than a one-off piece of weird fan art. Calling out to other illustrators, Harvey announced the Bartkira Project:
"A comics event where every participant takes five pages from the original AKIRA manga, to collectively redraw the entirety of Akira, in our own styles, with characters from The Simpsons. … If 468 people take part, we get to do all six volumes. Even if only 78 are down, we'd still get the entire first volume."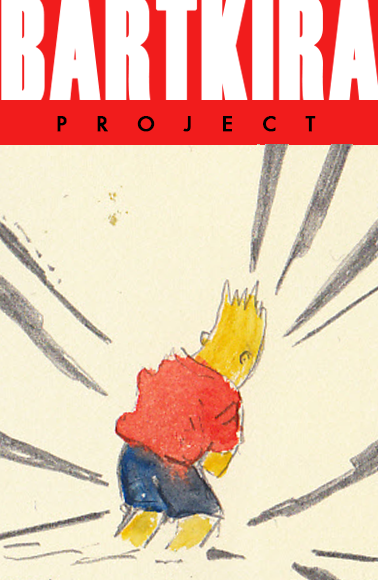 Image via James Harvey
The Bartkira Project moved fast. As of Sunday, Harvey has assigned pages of Akira to over three hundred participants, and explained how to transfer the inhabitants of Springfield over to Akira's Neo-Tokyo. Bart takes the place of protagonist Kaneda, while Milhouse is given the role of "frustrated 2nd banana" Tetsuo, and so on. 
Since the project is a nonprofit transformative work, Harvey isn't overly worried about the possible legal ramifications. Writing on his Tumblr, he points out, "I feel like it's juuust on the right side of the legal grey area it inhabits. If not—let's do it anyway. I'll take the rap."
There are still a few spaces left for Akira (or Bart Simpson) fans who want to participate, and people are already beginning to post their pages to the Bartkira Tumblr tag: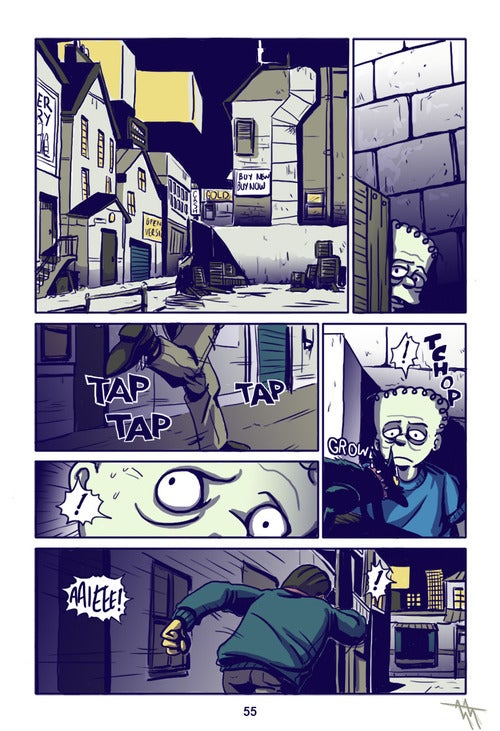 Image via geegrevesy 
The deadline for artist submissions is May 24, so we can expect Bartkira to be available for download later this summer. It may be a little difficult to follow if you're not already familiar with Akira, but it's still bound to be an interesting read. 
Image via Ryan Humphrey