Music promotion company Scoremore Shows entertained 50,000 fans Halloween weekend during San Antonio's Mala Luna festival. But more than just cram the lineup with rap stars—and it certainly did that—the event was a showcase for the internet's most exciting rappers.
Taking place in a new location with an expanded footprint just west of downtown San Antonio at the Nelson W. Wolff Stadium, the sold-out music festival welcomed some of the most in-demand acts in hip-hop and EDM, including heavyweights Future, Migos, Wiz Khalifa, and Lil Wayne.
Back bigger than ever—last year's event drew 30,000 fans, according to festival organizers—promoters curated a Día de los Muertos-themed affair through live art installations, themed photo booths, an arcade, and face painting. The Daily Dot was in town Saturday for the event's first round of performances. 
Twenty-one-year-old Houston rapper Ugly God (born Royce Davison)—who bounded onstage with a mic in one hand and a small, black Louis Vuitton satchel in the other—was all charisma.
The young MC became an internet sensation last year for his unadulterated singles like "I Beat My Meat," before following up with his latest project, The Booty Tape, that has solidified the rapper as one of the icons for the new wave of artists turning their SoundCloud and YouTube popularity into a career.
The crowd ignited in a writhing pandemonium of flailing limbs and bodies as he confidently flew through popular songs "Like A Maverick" and "Bitch," before bounding offstage to run along the metal enclosure, hyping up the crowd.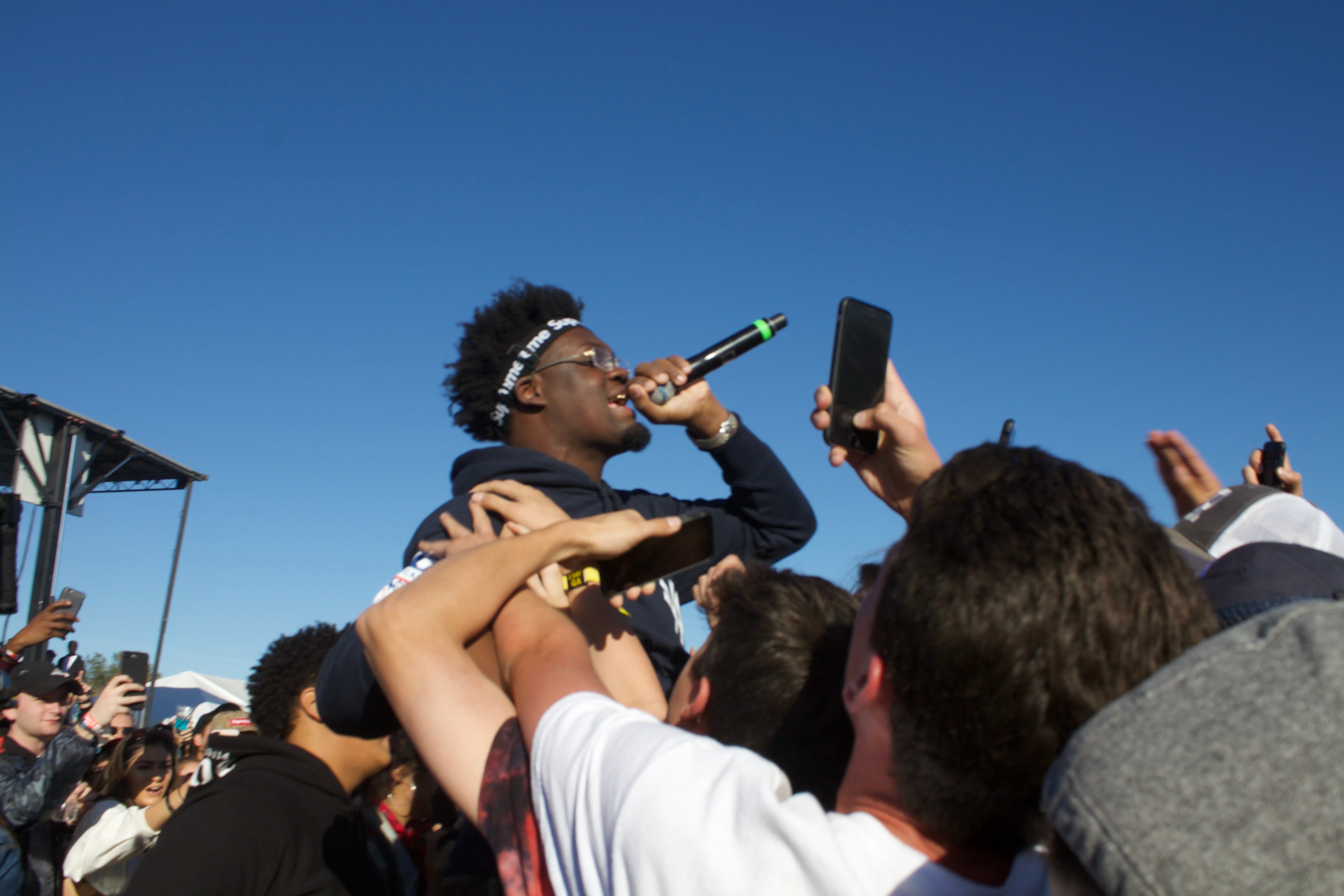 His most popular single to date is "Water," which made Billboard dents in the Hot 100 back in January, and it further inflamed the crowd as fans devotedly chanted along, splashing water. On "Fuck Ugly God," the rapper dissed himself with playful self-mockery, a self-aware riff on rap's competitive culture.
@UglyGod #MALALUNA2017 pic.twitter.com/A4jUYjgcyO

— FR3DO (@pinedaaa2) October 30, 2017
The festival didn't go without it's own share of woes, namely the cancellation of rapper Smokepurpp's performance—the 20-year-old missed his flight.
Unfortunately due to travel complications Smokepurpp had to cancel his appearance today at Mala Luna. We look forward to his return to SA.

— Mala Luna (@malalunafest) October 28, 2017
Rap icon Slim Thug resuscitated fans who had been looking forward to the young rapper. Slim Thug went through a litany of his top hits including "Check On It" with a cool ease that had fans vibing out on the expansive lawn.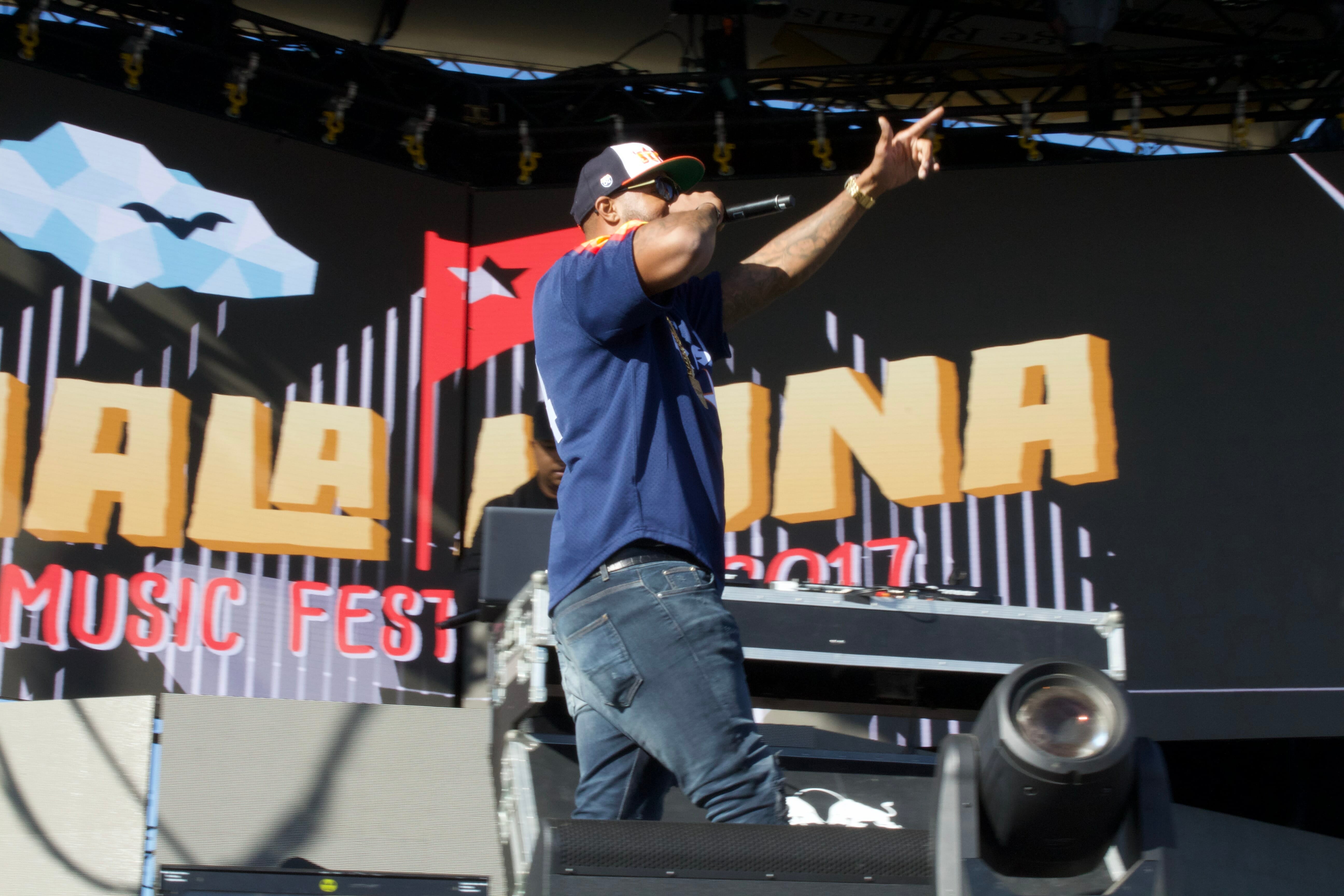 Diverse fans found common ground in the trap beats with no care in the world, forming dance circles by the food court, arcade, and water stations.
As it dipped later into the evening, Kali Uchis delivered a softer performance as the singer, songwriter, and producer lithely sashayed across the stage, her husky yet powerful vocals ringing clearly across the pavilion. Her saucy, reggae-inspired single "Tyrant" and a dreamy rendition of "Melting" were the set highlights. The star was late getting started, taking the stage about 30 minutes after her set time, but her jazzy vocals made up for the tardy.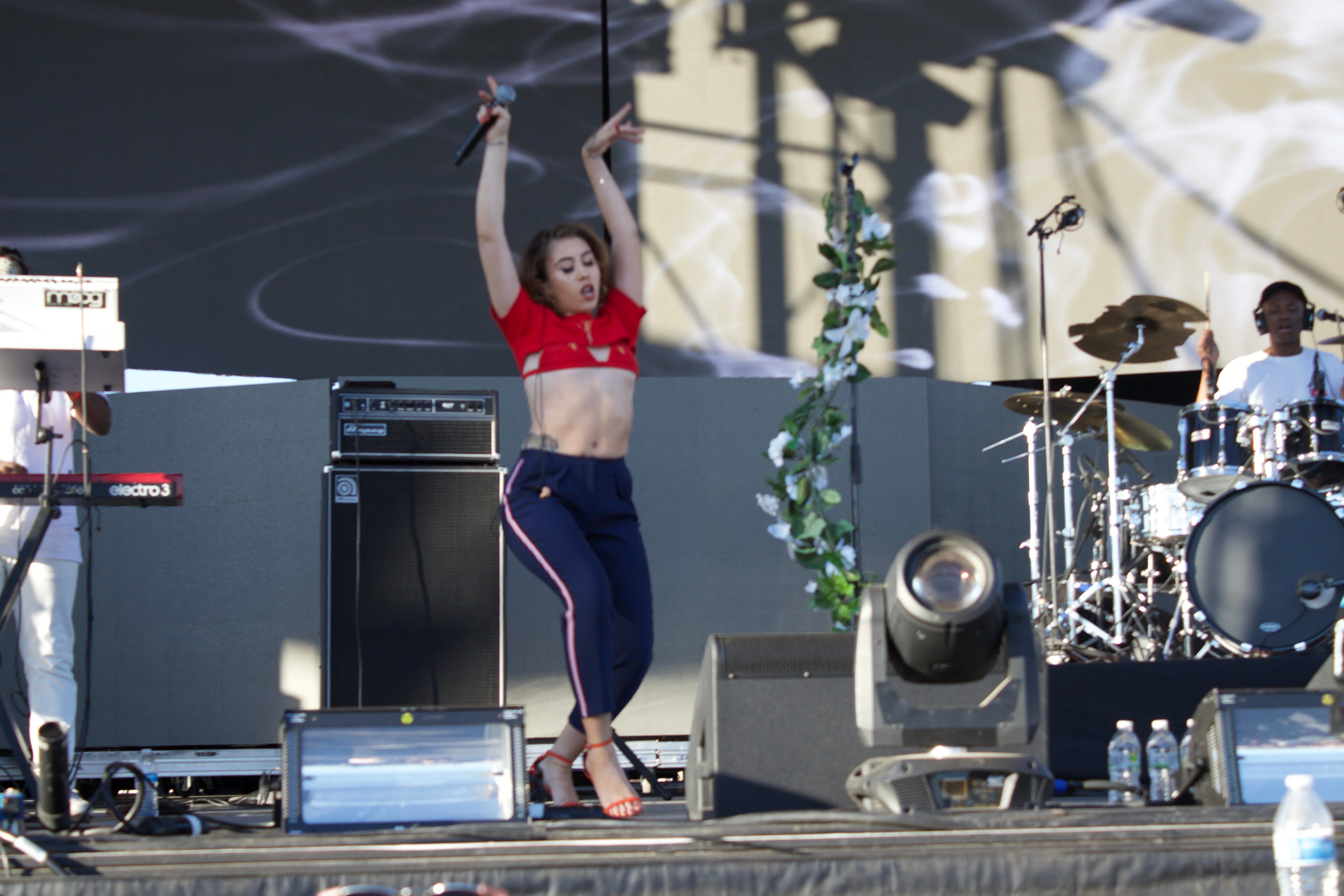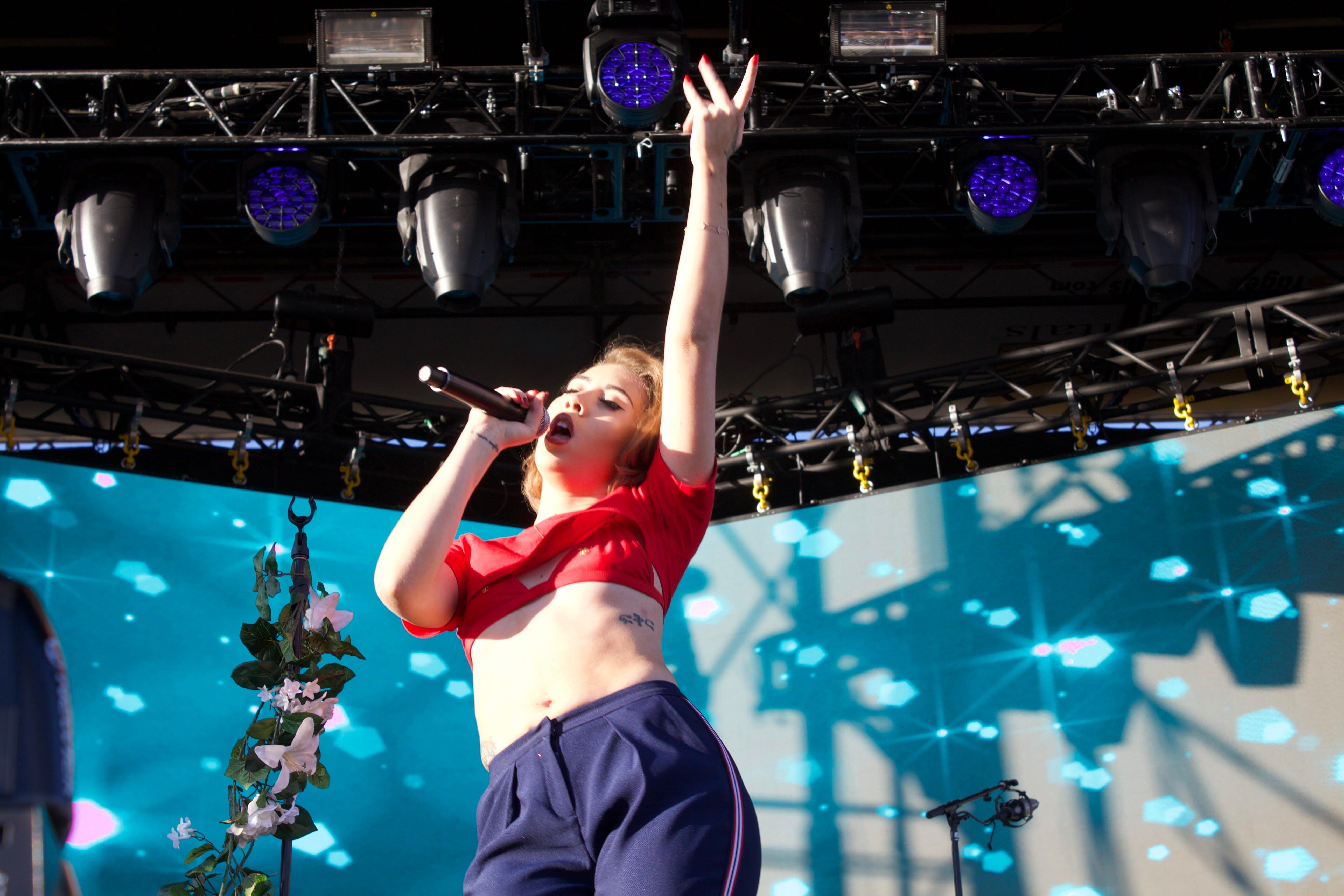 Wiz Khalifa, the first headliner to take the stage, brought excitement to the long night, puffing on five blunts at once before launching into his weed anthem "Bake Sale," followed by an energetic "Black & Yellow," sentimental jam "See You Again," and closing out on his feel-good hit "Young and Wild and Free."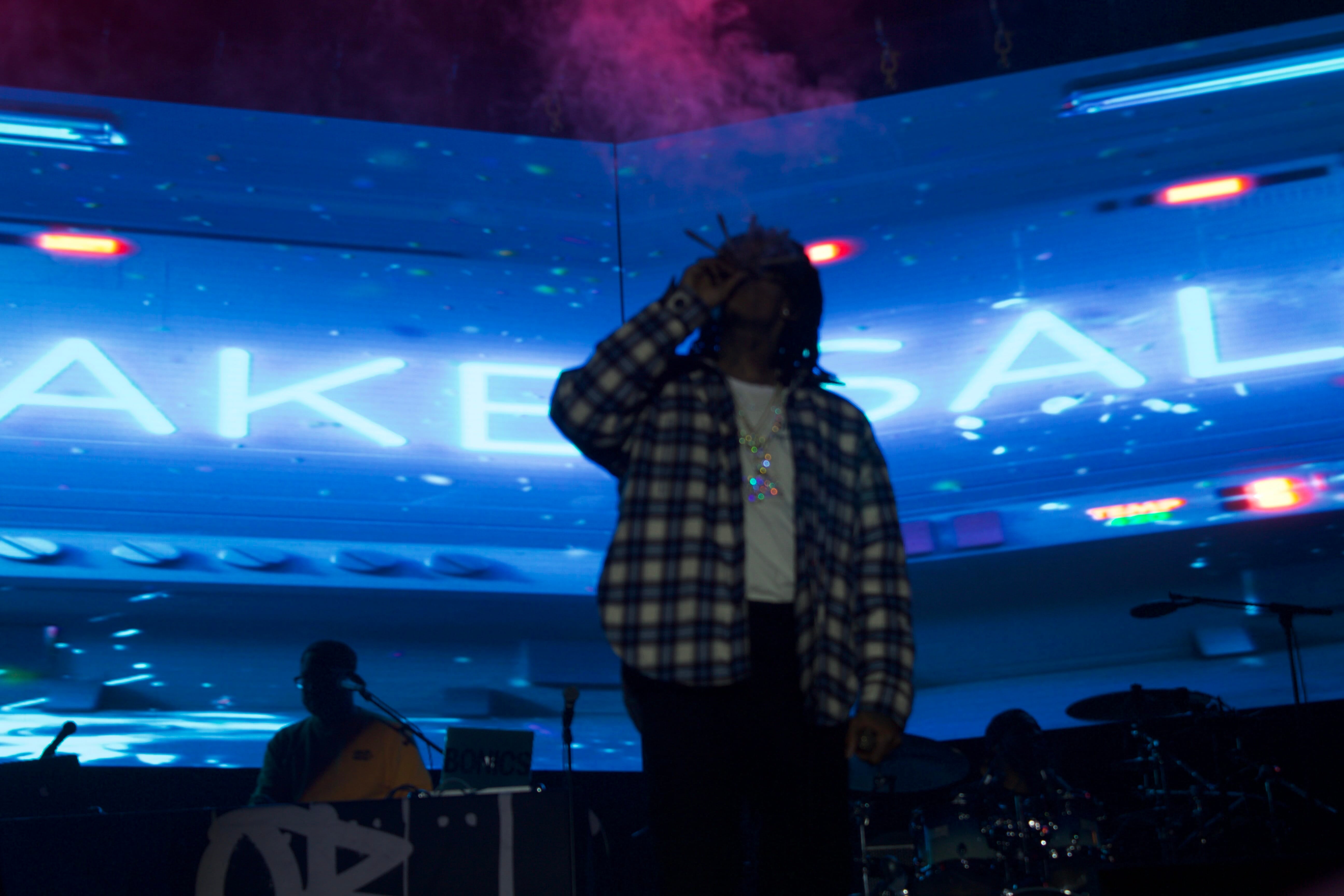 Lil Wayne took the stage powerfully as the Saturday headliner, leading with New Orleans anthem "A Milli" before following up with career-spanning hits like "6 Foot 7 Foot," "Lollipop," and "No Frauds."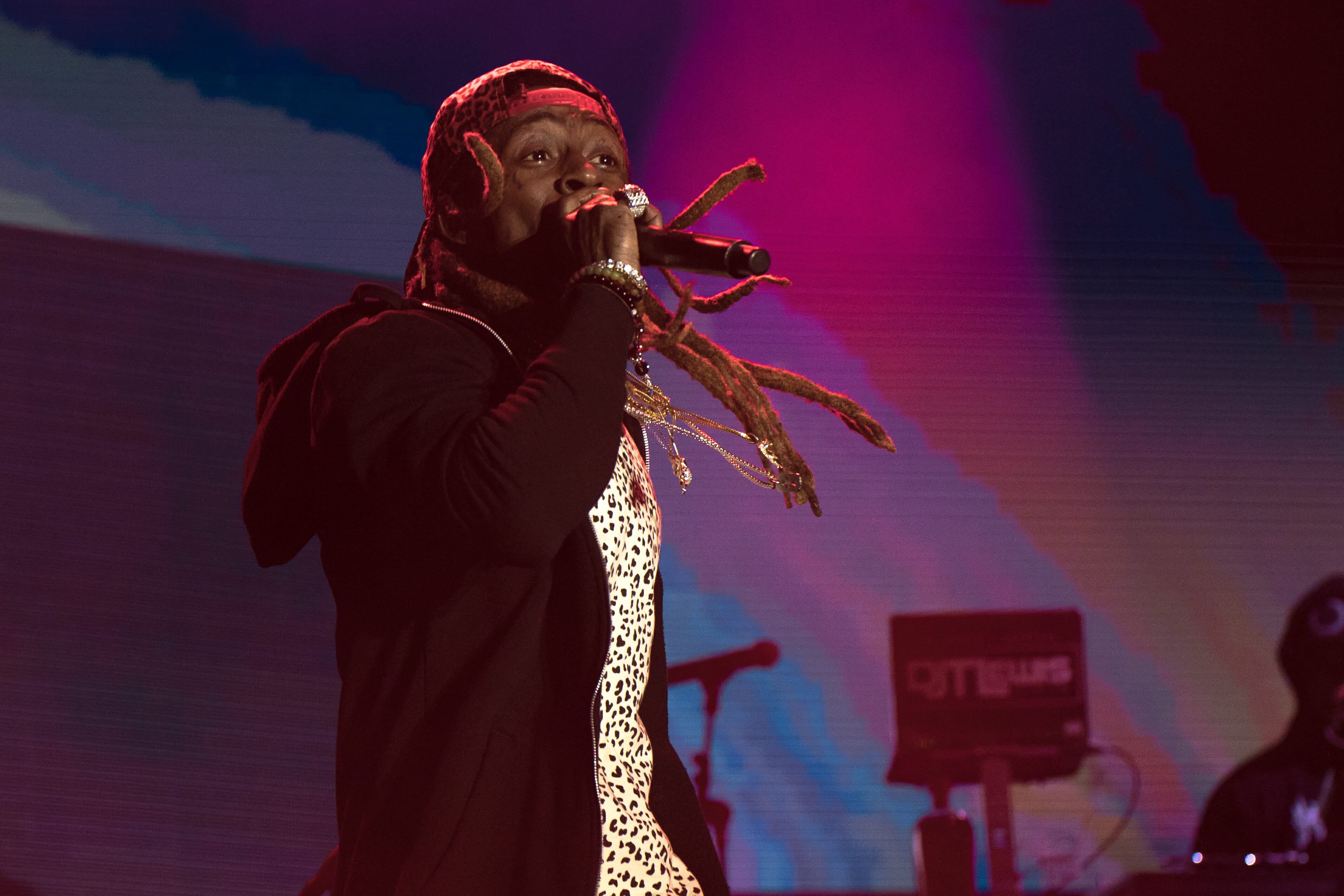 More new faces impressed over the weekend like Maxo Kream, Lil Yodaa, J.I.D, Intre, Bamsworth Belli, and Izaq Roland. Mala Luna also built in time for student bands Isabella Rodriguez and Rayne to perform.
https://soundcloud.com/intreago/ice-rain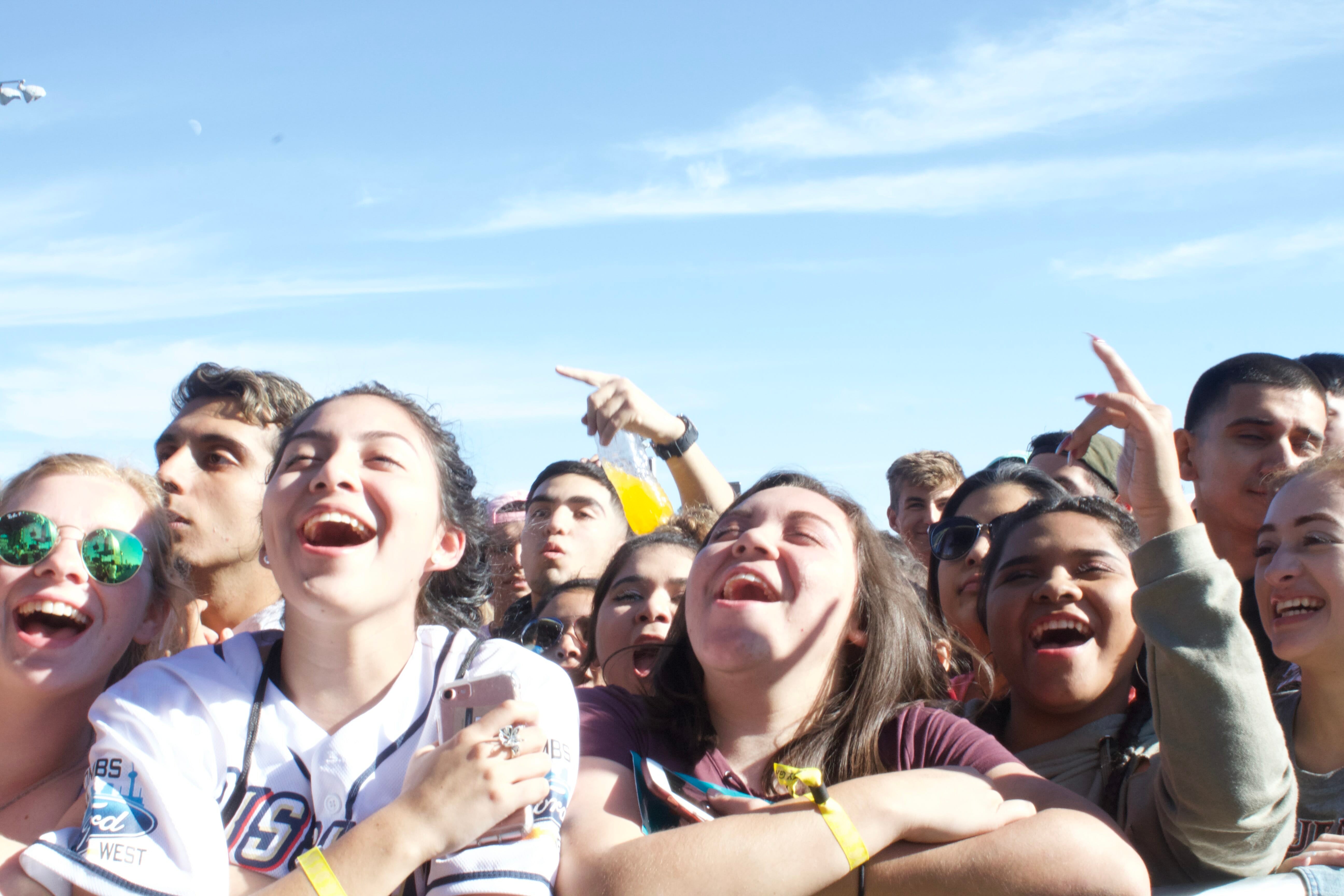 The burgeoning music festival ended the night with an unspoken promise that it might become a top-notch event in Texas. With an all-star lineup that gets better every year, Scoremore Shows can build off this momentum. But more importantly, continue to be ahead of the curve when it comes to giving new artists a platform.