Redditor slamhead and his wife are expecting their first baby in a matter of weeks.
The baby—a girl—is expected to grow up happy and healthy, the product of two loving parents who will do anything they can to raise her right.
That's something on which slamhead and his wife are wholly and intently focused, though it's not the only issue currently on their minds.
As slamhead points out, his wife is currently suffering from stage two breast cancer. Doctors say the prognosis is good—for both she and the baby—but chemotherapy is in full swing, and the doctors have told Mrs. slamhead that it's only a matter of time before she starts to lose grip of the hair that's attached to her head.
That sensation started on Tuesday. She stepped into the shower and her hair started to fall out.
A day later, the two decided that something had to be done.
And so, shortly after finishing their Thanksgiving meals last night, slamhead and his wife brought a chair and hair clippers into their living room and started to go to town.
Before the night was over, the two had shaved both of their heads completely bald.
slamhead documented the shorning and posted his slideshow to Reddit, where it received more than 800 comments in less than two hours.
"Tell your wife she is a damn hero," redditor MizDocta noted. "I cannot imagine having to undergo chemo with pregnancy. This really puts things into perspective for me … Please tell your wife, even though I'm a random lady on the internet, that she is a real inspiration, and obviously really fucking strong, inside and out. I wish you, your wife, and your baby all the best."
It's the best that those three deserve, and though the saga's far from over, this story comes with a happy ending. The chemotherapy's working, and the drugs Mrs. slamhead's taking won't cross the placenta. The baby's safe from danger and expected in the next few weeks.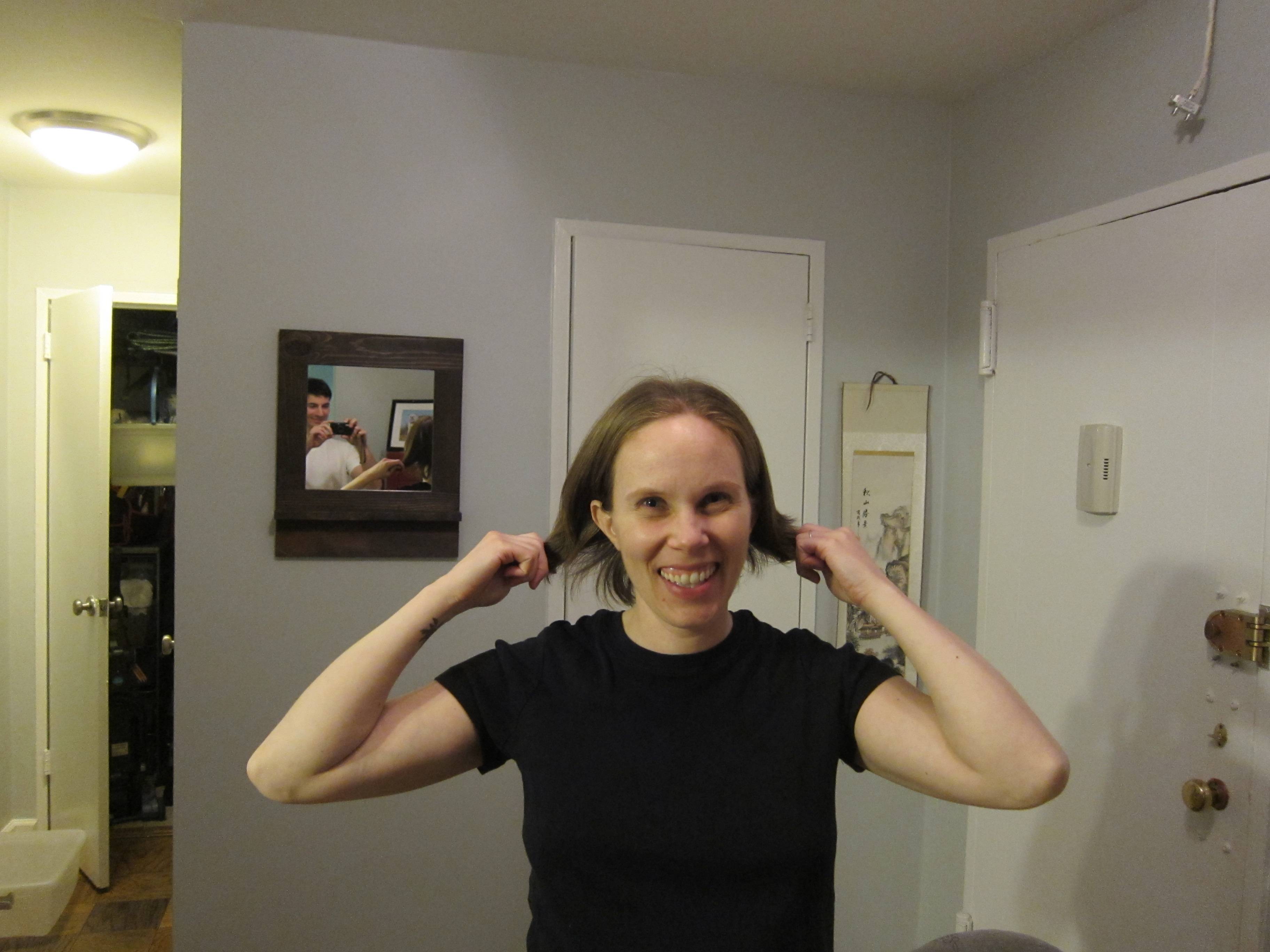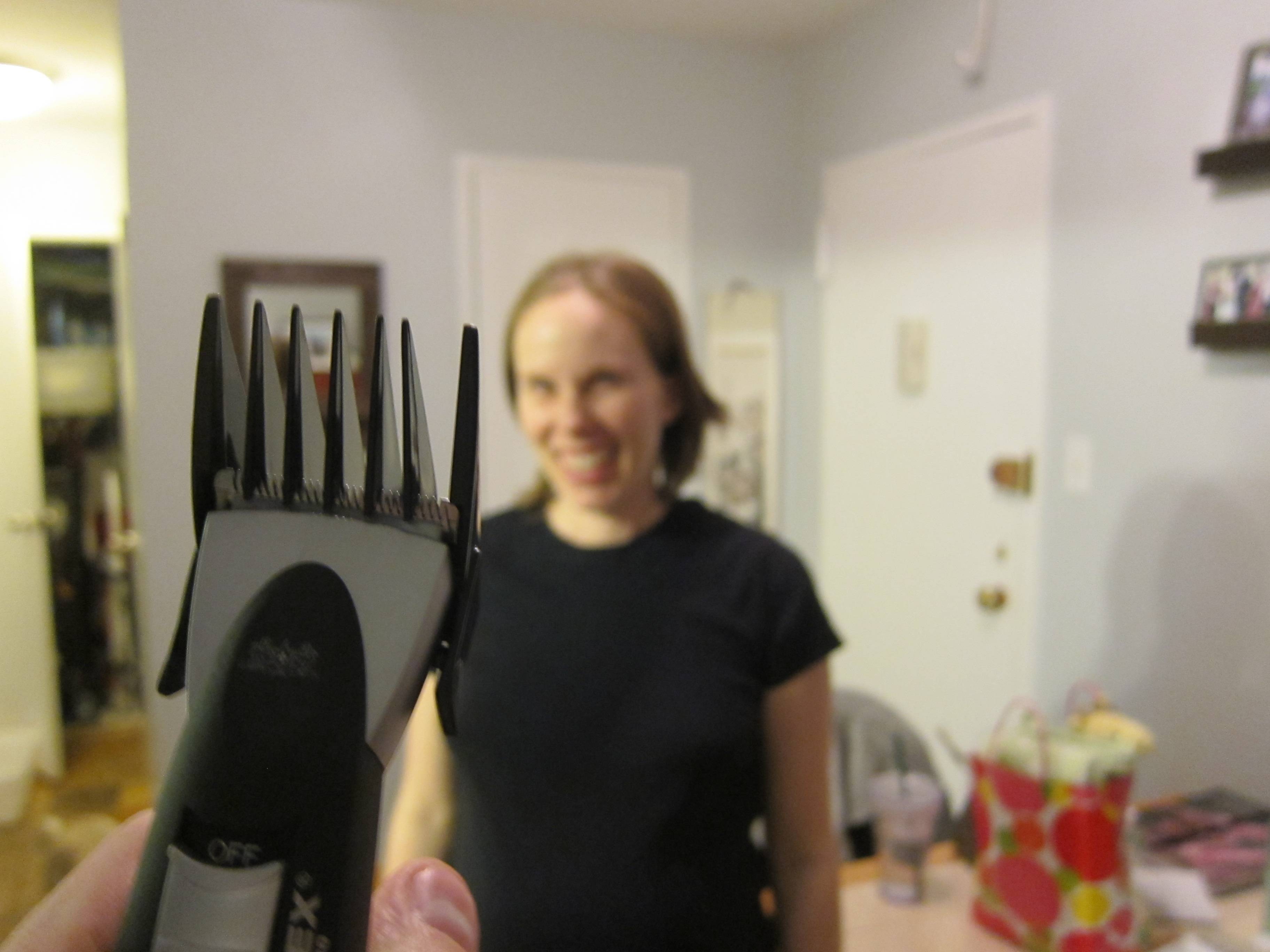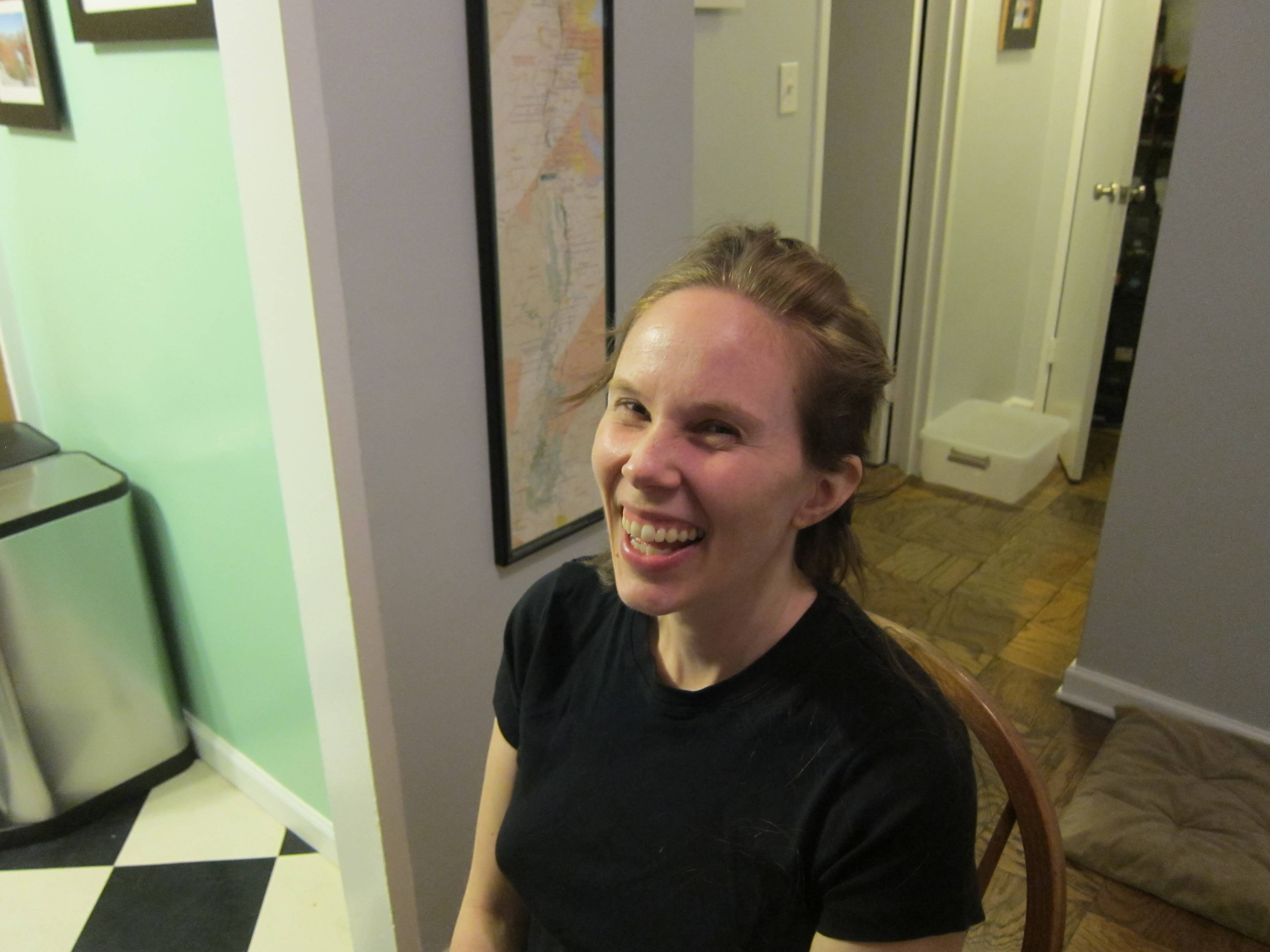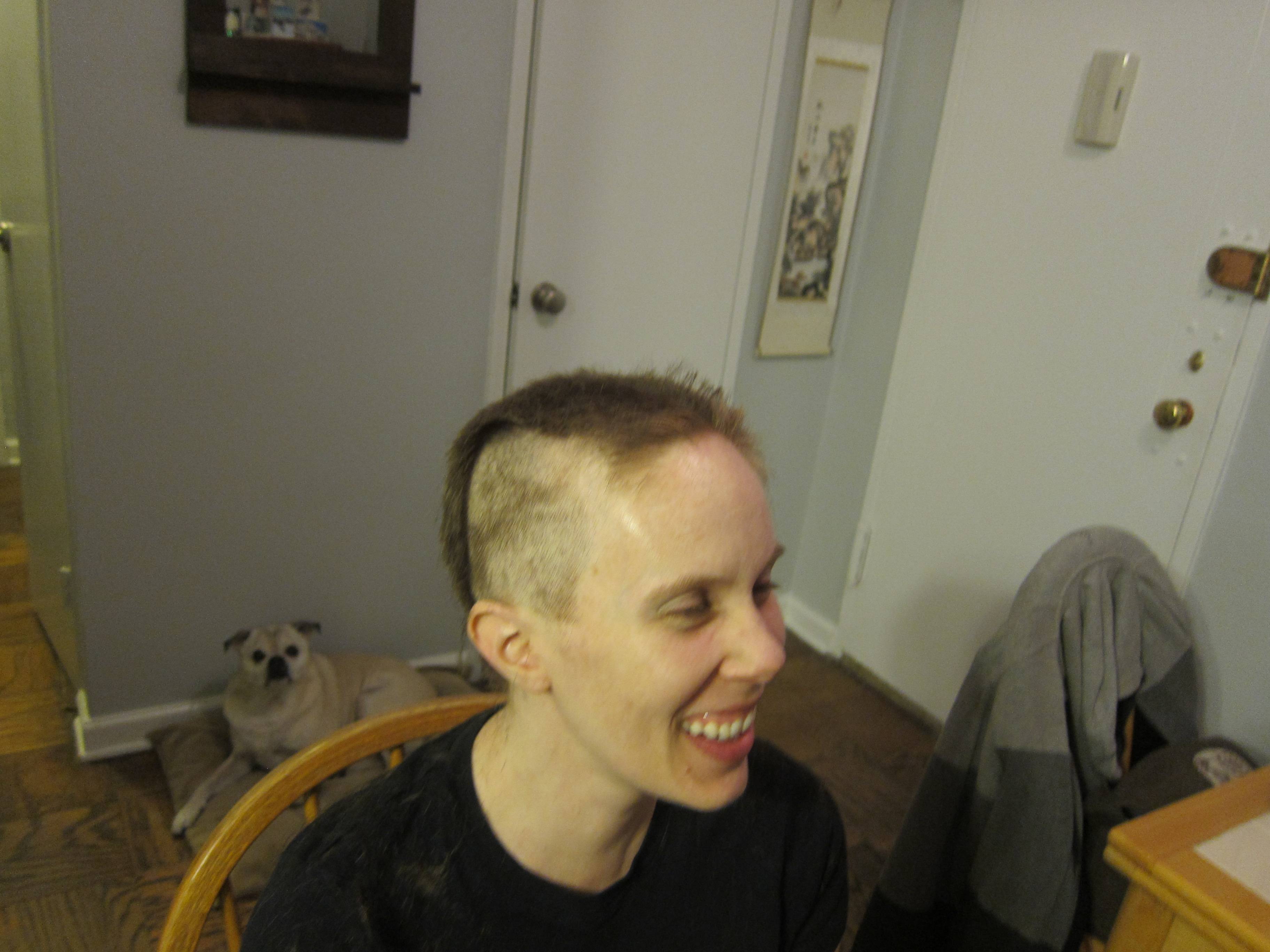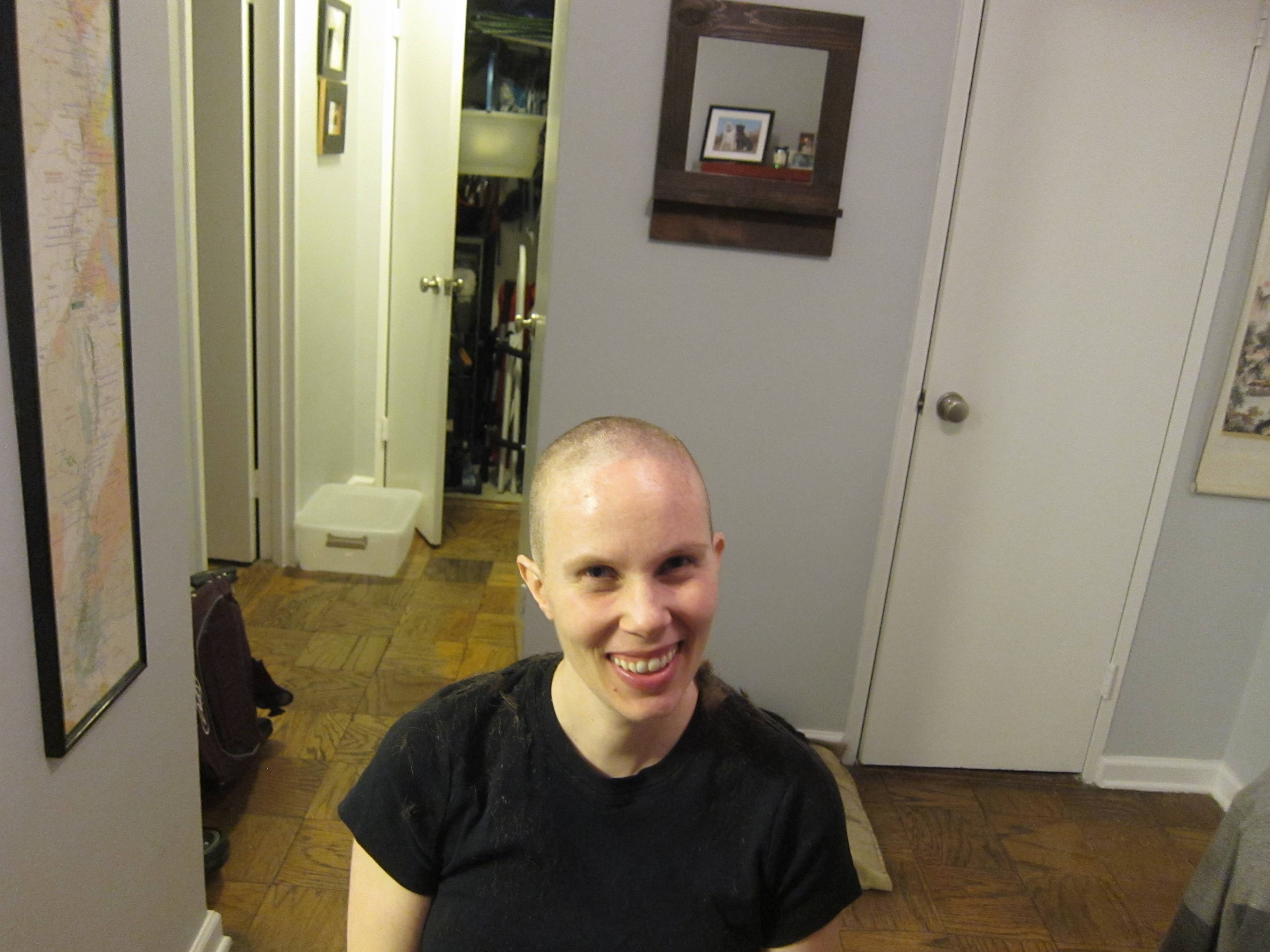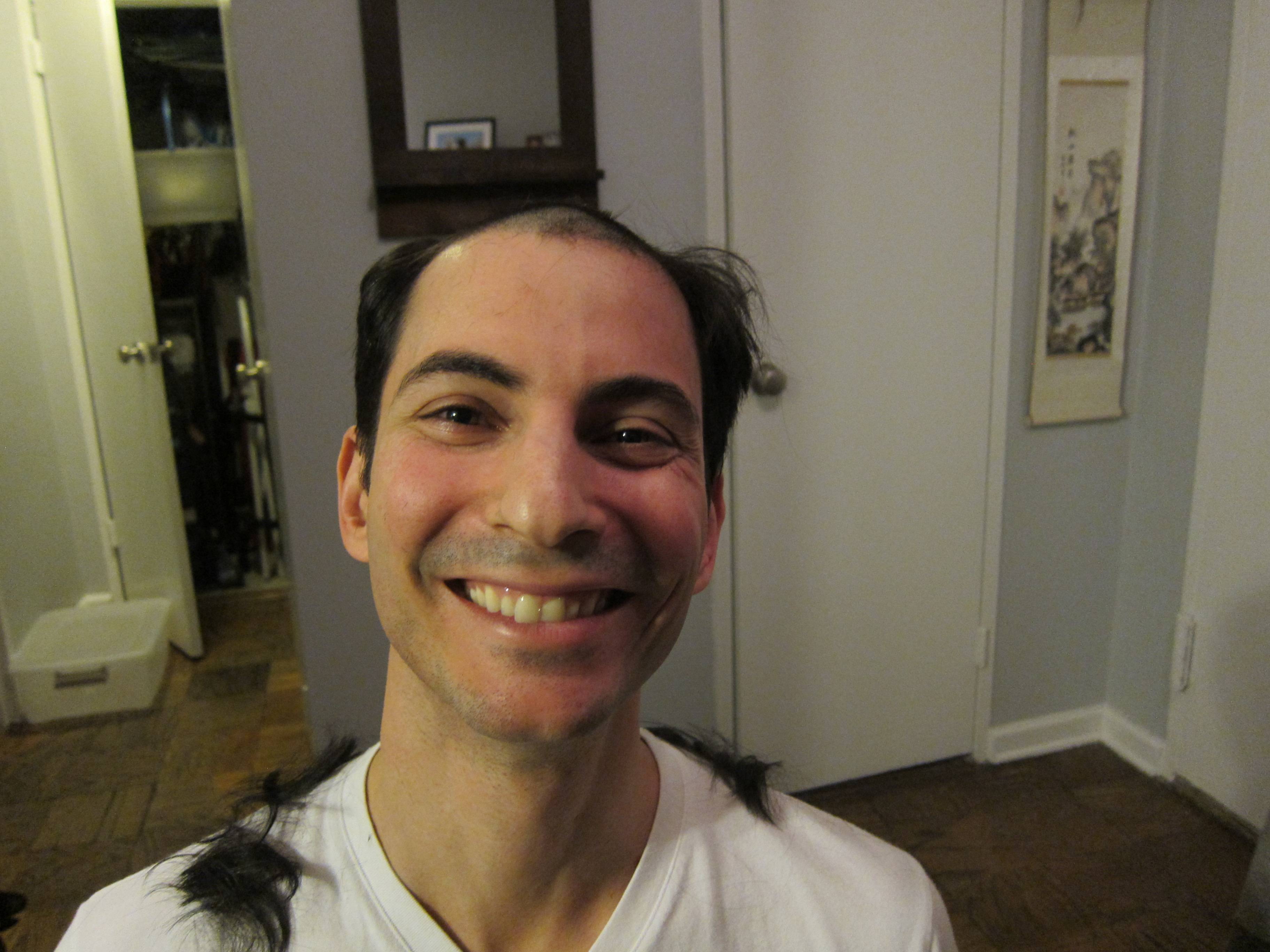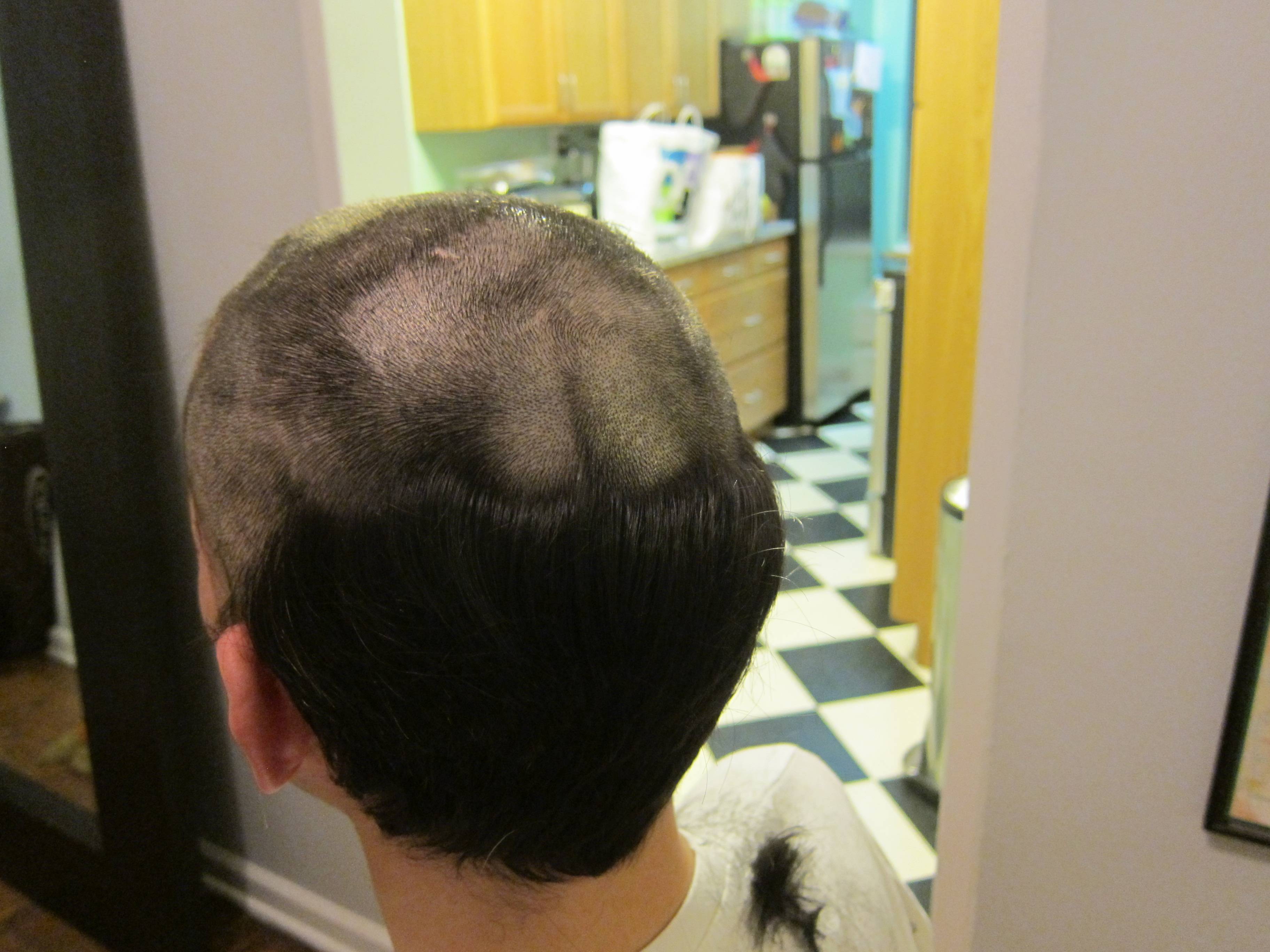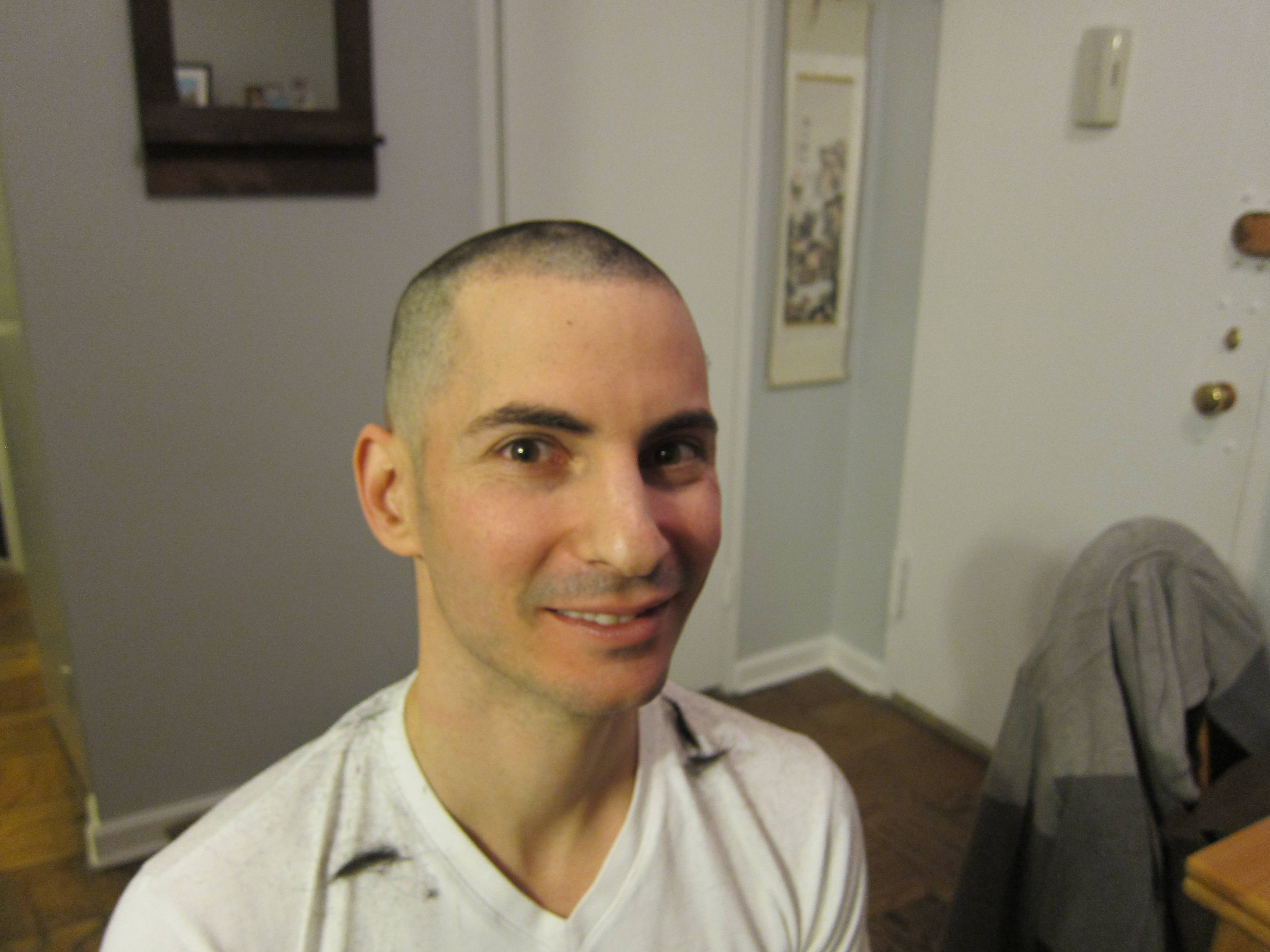 Photo via slamhead/Imgur