There's a father in Oregon who believed the best way to sell his old Datsun is to post pictures of the hot yellow two-door perched next to his half-naked daughter. 
Kim Ridley is the Eugene, Ore., man who raised $7,500 through an eBay sale of his 1977 Nissan Datsun, a slick Z-Series coupe with black leather interior, air conditioning, and a six-cylinder engine. 
It's a price he reached by advertising himself as a licensed and bonded Oregon dealer, touting the car as a two-owner vehicle with only 49,000 miles, and, well, soliciting his daughter Lexxa Ridley, 20, to pose suggestively alongside the whip—playing on an old strategy that car companies have long used to push their products.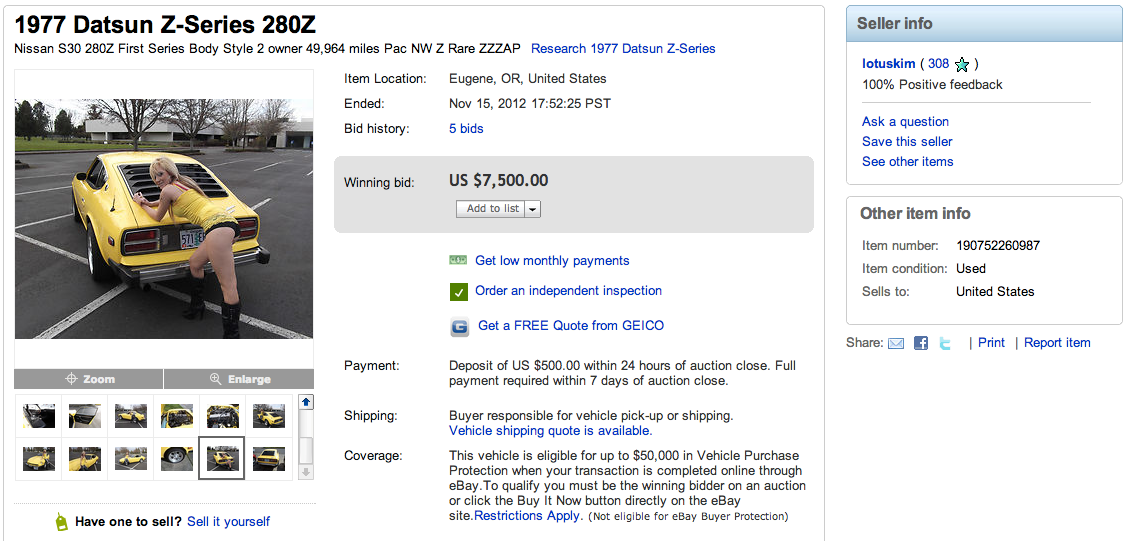 Kinda weird, right? Ridley told Adweek on Monday that he didn't see anything strange about the tactic at all.
"If I felt bad about it, I wouldn't do it," he said, adding that he regularly uses photos of his daughter and her friends to sell cars. 
"Girls and dogs attract people's attention."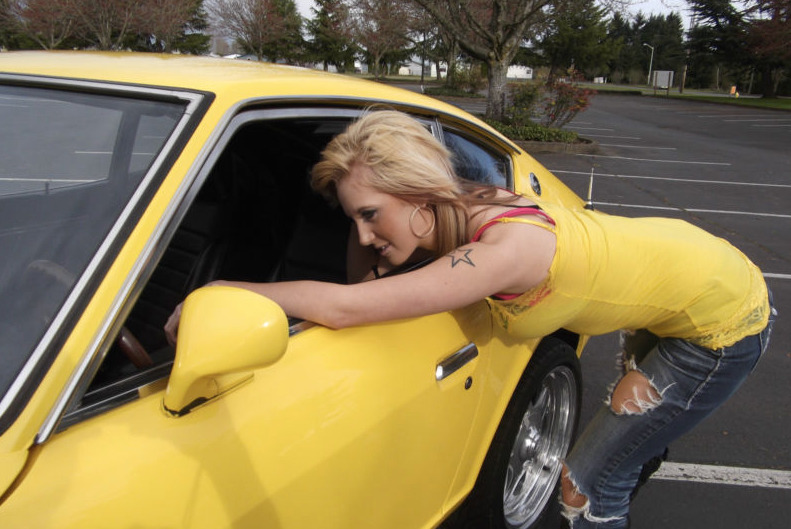 Even Daddy's little girl. 
UPDATE: Kim Ridley confirmed to a local radio station that "Lexxa" is not his daughter. Rather, she's one of the models he sometimes hires to help sell his cars.
Via AdWeek / Photo via Kim Ridley/eBay