A nine-year-old rapper's salacious YouTube videos led to a child welfare probe in Massachusetts.
Police in Brockton, Mass., alerted the Department of Children and Families after receiving a call from a concerned resident who spotted Lil Poopy, real name Luie Rivera Jr., in videos containing drug references and sexual themes. Poopy's father is facing an investigation from the department.
No charges or court orders have been filed as yet. Poopy's father, Luis Rivera, said his son isn't doing anything wrong.
Lawyer Joseph Krowski, Jr. insisted that a Chapter 51A complaint should only be made where a child is abused or at risk of abuse. He also said the investigation was "ridiculous and offensive and, I would add, racially tinged."
Just who is Lil Poopy though, and why is the Department of Children and Families taking an interest?
The fourth grader has appeared on stage with P. Diddy and is affiliated with French Montana's collective, Coke Boys. When he was eight, he opened a show for Waka Flocka Flame. He's making around $7,500 per performance, according to his dad. Oh, and he raps about selling cocaine.
Poopy's Twitter feed has more than 5,100 followers, while his Instagram profile also shows candid snaps of his varied lifestyle: playing shows and hanging out with older, more established performers; attending New England Patriots games; and posing with his little sister.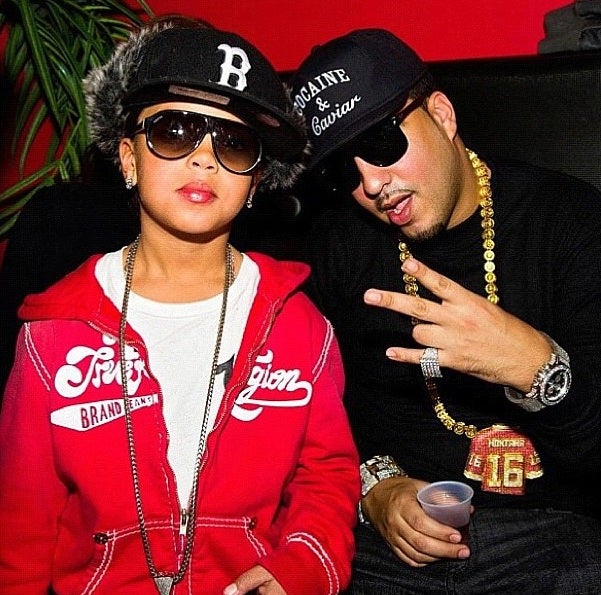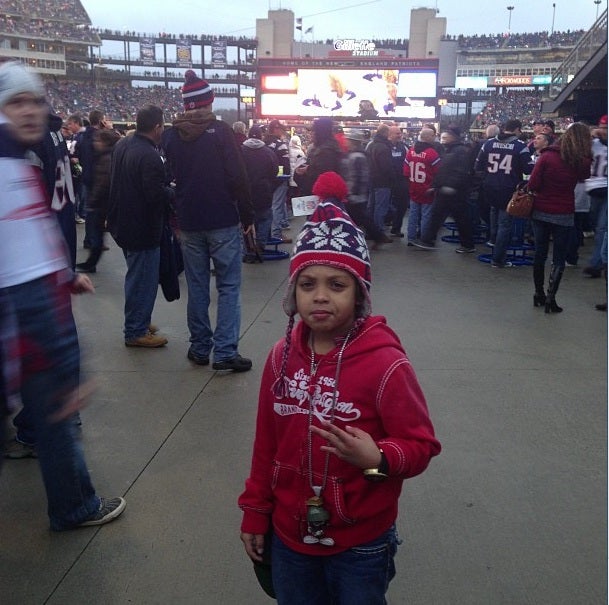 But it is Poopy's YouTube videos which sparked the investigation.
A double video of "Coke Boy" and "Coke Ain't A Bad Word," which has more than 17,000 views on YouTube, has drug references even if it does depict Poopy hitting back at critics.
Another video sees Poopy "performing a hip hop song and emulating hip hop culture which is an art form," according to the description. Said emulation includes a woman being objectified as she washes a car, and Poopy (a nine-year-old kid, remember), spanking another woman's rear.
While performing with Machine Gun Kelly at a Connecticut club, women bumped and grinded in full view of Poopy.
Krowski said the videos are not exploitative, suggesting they are merely for entertainment. "It is urban authentic and it's well done," he claimed.
Some who live close to the family in Brockton said Rivera Sr. is a good dad and neighbor, while they often see Poopy playing in the street.
Rivera claimed his son goes to school and enjoys extracurricular activities like baseball and basketball. For his part, Poopy claimed school comes first, with math and English his favorite subjects. He plans to study either law or medicine when he's a little older.
Poopy, whose family is originally from Puerto Rico, is bilingual and intends to weave Spanish into his songs. He's also shooting a Mountain Dew commercial.
While law or medicine might be in his long-term future, it is his rap career which is under close scrutiny.
UPDATE: YouTube has flagged Lil Poopy's video "Lil Poopy getting it in" with a content warning, saying it "may be inappropriate for some viewers." The video is now age-restricted to viewers 18 and older, meaning Lil Poopy is technically not old enough to watch his own performance.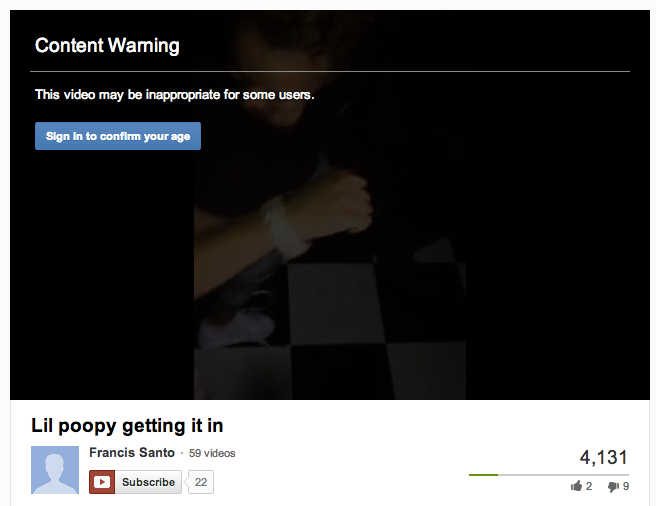 Photos via @lilpoopy/Instagram