Thought the celebration of the world's best athletes is over? Think again.
Two short weeks after the Olympic Games drew to a close, the Paralympic Games are about to get under way. More than 4,000 athletes are descending on London to participate in hundreds of events across 20 sports.
The Paralympics obviously differs from the Olympics in a number of ways, given that several events have multiple iterations depending on the classifications of impairments athletes have. For instance, there are 15 different men's 100m races.
Many of the competitors, including Oscar Pistorius, who also ran in the Olympics, will be tweeting their way through the games, while others are signing off in preparation for their bids at glory.
With that in mind, here is the Daily Dot's list of the most interesting Paralympians on Twitter.
1) Oscar Pistorius // 163,473 followers
Pistorius is perhaps the best-known Paralympic athlete headed into these games. He made history as the first amputee sprinter to compete at the Olympic Games when he ran in the 400m and 4x400m relay events for South Africa. He won the 100m, 200m, and 400m events in the T44 class four years ago. He's defending his titles in all three events and is also competing in the 4x100m relay in the T42/T46 class.
"Somethings I've learnt lately- Never let go of hope, fight for what you want and let those around you know how important they are.."
2) Kurt Fearnley // 7,529 followers  
Fearnley has an unexpected ambition: to be an extra in a zombie movie. There'll be no slow-paced movements for the Australian at the Paralympics, however, as he seeks to win the men's marathon in the T54 class for the third-straight time. He's a funny tweeter as well, claiming to practice his London slang through Guy Ritchie movies.
"Front row to see Usain Bolt do his thing. Taught him everything he knows:) Wowsers, he is fast!"
3) Josie Pearson // 1,146 followers
Pearson is a relative newcomer to Twitter, but she already has a keen sense of what it's about. The British discus and club thrower (who competed in the wheelchair rugby event in Beijing) uses the hashtag #ILikeToChuckStuff in her bio. Since joining the community on July 15, she's amassed more than 1,100 followers through tweeting about the food she's looking forward to eating after the games, the temperature at the team's Portugal training camp, and bird photos.
"Just realised I've done 8 days training on the trot! No wonder I feel broken! #trainhardorgohome"
4) April Holmes // 4,489 followers
American Holmes is aiming to retain the 100m title she won in the T44 class in Beijing. The 39-year-old is also competing in the 200m event. She tries to inspire followers with simple messages like "SMILE" and "Be Great," and she was an avid viewer of the Olympics.
"Cool that they have a Light Saber School in San Fran!"
5) Jeremy Campbell // 591 followers
Campbell is seeking to build on a successful Beijing Games, where he won two gold medals in the pentathlon and discus. The 25-year-old is competing solely in the latter event this time, and prepared for the event by taking in the sights and sounds of English college town Cambridge. He's a pretty funny dude, too.
"Hey girl, you know what both you and my leg have in common?? They're both fake."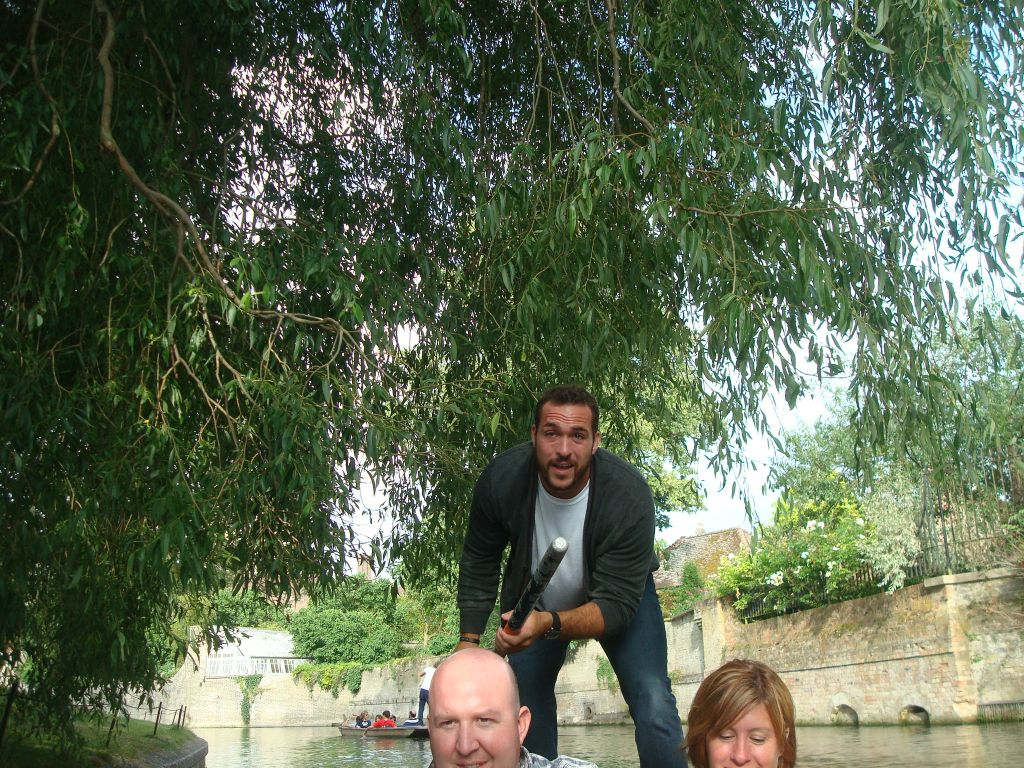 Photo by @JeremyKCampbell
6) Dylan Alcott // 1,306 followers
The Australian has used Twitter to reminisce about his youth, speak out over poor commentary, and share his excitement in the lead up to the games. This is the 21-year-old's second go-round at the Paralympics as he seeks to help the "Aussie Rollers" retain the men's basketball title.
"Just found out you can make a latte using a plunger… Best. Thing. Ever"
7) Jonnie Peacock // 2,783 followers
Peacock will hope to take his strong form into the 100m in the T44 class as he faces off against Paralympic superstar Oscar Pistorius. The 19-year-old Brit is the world record holder in the discipline and shared his thoughts with followers through the countdown to the opening ceremony. However, he decided to take a step back from Twitter while preparing for his event. Rather endearingly, he refers to some of his Olympian peers as "nutters," including heptathlon gold medallist Jessica Ennis:
"so ive finally caught up with the athletics today n omgg!! @J_Ennis you absolute nutter!! not gonna lie… shed a tear! #proud #takethestage"
8) Evan O'Hanlon // 884 followers
Another sprinter, O'Hanlon makes our list due to the odd facts about life he shares each day, such as this recent tweet: "A group of jelly fish is referred to as 'smack of jellyfish'!" The fact that he comes from a family of athletes (his parents and sister all rowed for Australia) stands him in solid ground to defend his 100m and 200m titles in the T38 class.
"Fact: Sharks kill about 15 ppl a year, but coconuts kill about 115 ppl each year! Stay Alert ppl!!"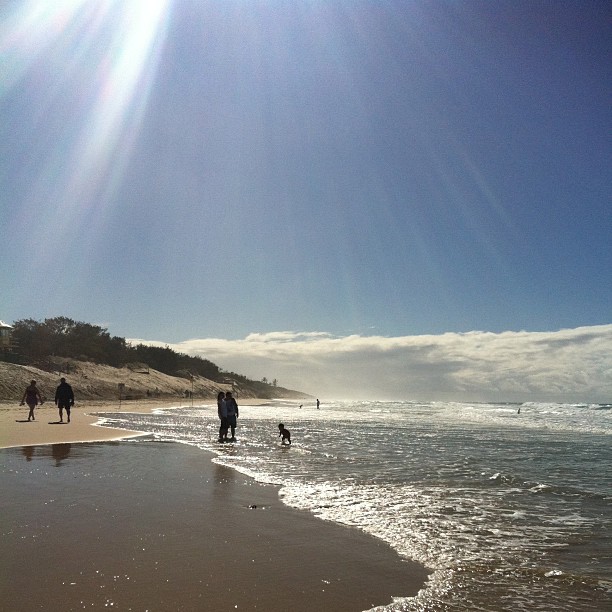 Photo by @evanohanlon captioned, "My training facility for the day."
9) Sarah McPhee // 391 followers
McPhee's introduction to the Athletes' Village (where most competitors stay during the Paralympic Games) was disrupted after being called in for a doping test. Nevertheless, she seems excited and raring to go. McPhee's part of the women's wheelchair basketball team that will be vying with the Netherlands, Australia, Brazil, and Canada for a place in the knockout stages of the competition. She emphasized her down-to-earth attitude in her very first tweet:
"Surely having a pee when you truly need one is one of life's great pleasures…?"
10) Sarah Storey // 4,508 followers
Storey's an impressive athlete by any measure, winning seven Paralympic gold medals over the last 20 years. What makes her really stand out is the fact she won those medals in two different sports: swimming and cycling. She's back for her sixth games in 2012 and will be competing in four road and track cycling events.
"Really cool to be back around the @ParalympicsGB family. Don't see some of these peeps for years but always same good fun & chatting :)"
11) Jessica Long // 7,433 followers
One of the biggest stars at the 2004 Athens Games, where she won triple gold as a 12-year-old, Long is back for her third games in London. The swimmer, who has has nine events on her schedule, has been on Twitter since February last year and shared lots of photos from the team's training camp in Germany.
"We're never gonna survive unless we get a little crazy."
—Aug. 8, 2012
For more Paralympians and Paralympics-related accounts to follow, check out our Twitter list.
Photo via @JessicaLong/Twitter