Have you ever wished you could show your love of Star Wars more subtly than wearing a graphic T-shirt or dressing like Han Solo?
Enter DisneyBound, a Tumblr "where fashion geeks and Disney nerds collide" in the form of thousands of character-inspired outfits.
The site began as a place for DisneyBound founder Leslie Kay and a friend to express their excitement about a trip to Disney World, but it quickly turned into a must-visit destination for Disney fashion fans when Kay posted an outfit inspired by Rapunzel.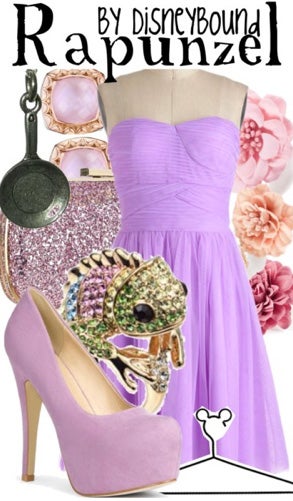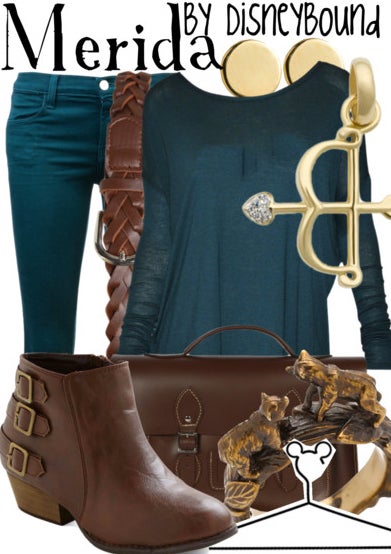 The 24-year-old's interest in Disney and fashion started at a young age, and she began "DisneyBounding" (wearing outfits inspired by Disney characters) as a teenager.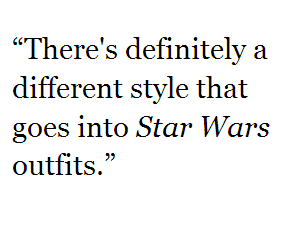 Kay posts up to 15 outfits a day, except for Sundays, and also shares submissions of followers DisneyBounding as various characters. Each outfit she posts is modeled for her body type but meant to be an inspiration for all body types and budgets.  She tries to offer affordable options for apparel and accessories by looking at stores like H&M and Forever 21. Key puts together each outfit using Polyvore, where her followers can go to buy the items she features.
She's received numerous requests from followers for character outfits they'd like to see and has revisited some characters more than once.
"After two years of DisneyBound, I've had to create many looks for many characters, repeatedly," Kay explained. "But that's totally fine, because fashion is ever changing and never remains the same for very long. So after a few months, trends have changed., so it's time to create a new Mickey Mouse!"
With Lucasfilm's recent acquisition by Disney, Kay has started to create more Star Wars-inspired outfits for characters, including R2-D2, Obi-Wan Kenobi, Luke Skywalker, and Disney's newest Princess, Leia Organa.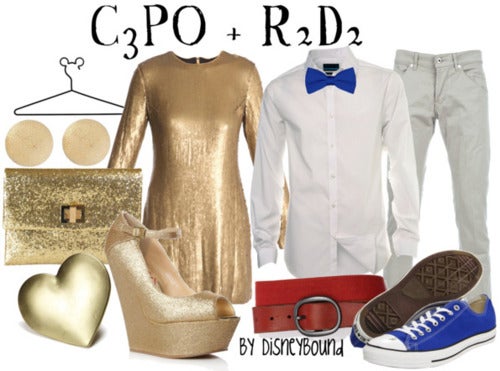 "There's definitely a different style that goes into Star Wars outfits. There is lots of head-to-toe of pretty much the same color for characters like Princess Leia, Luke, and Darth Vader—so finding a color balance for them can be tricky," Kay said. "I also like to work in the 'futuristic' 1970s fashion from the Star Wars films into the outfits. Same as any DisneyBound character, it's about working in the personality."
May is an especially big month for fans of the saga, starting with Star Wars Day on Saturday May 4 and the start of Star Wars Weekends at Disney World on May 17. Kay plans to commemorate these events with special Star Wars-themed fashions all month long. She will even be hosting a Star Wars fashion challenge to see which of her followers deserves the title of DisneyBound Jedi Master. (Followers will be able to submit photos of themselves DisneyBounding as their favorite Star Wars characters, from which Kay will choose a top 10 and then have followers vote for their favorite.)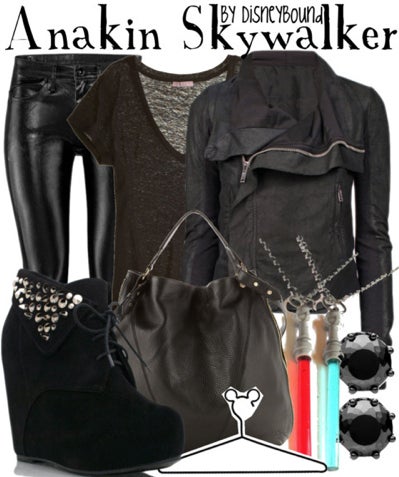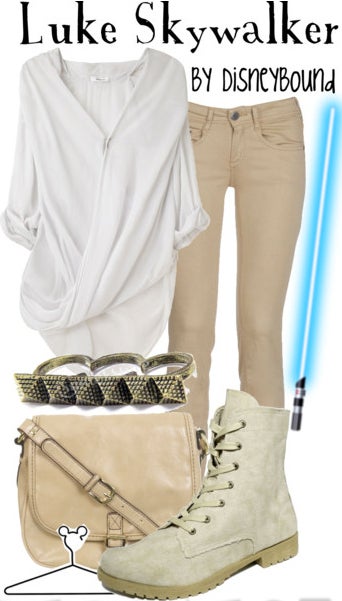 If you're wondering why people may want to wear outfits inspired by Luke Skywalker or more classic Disney characters like Cinderella, Kay thinks it has something to do with how people don't grow out of things just because they get older.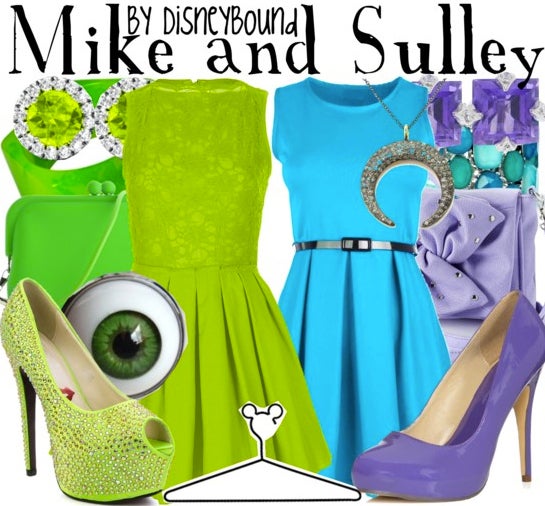 "I know that not everyone drops all child-like thoughts the second they hit 30," Kay said. "I think it [DisneyBound] just taps into those who enjoy playing dress up, but might not want to wear costumes out in public."
Her followers are a mix of men and women who may not DisneyBound but enjoy looking at the outfits, and others who are very into wearing Disney-inspired fashion.
"Others host events and parties and DisneyBound in their hometown—and many of them are frequent Disney Parks visitors and love DisneyBounding in the parks, getting recognized for it, and tracking down the character they are DisneyBounding as and getting a photo with them," Kay said.
If you're going to a Star Wars party Saturday May 4 and want to give DisneyBounding a try, Kay has 20 pages of inspiration for you to look through on her Tumblr. Kay said she enjoys making all the Star Wars outfits but if you want to try wearing her personal favorite, you're going to have to go as the diminutive Jedi Master Yoda. According to Kay, Yoda "really had a great grungy bohemian look!"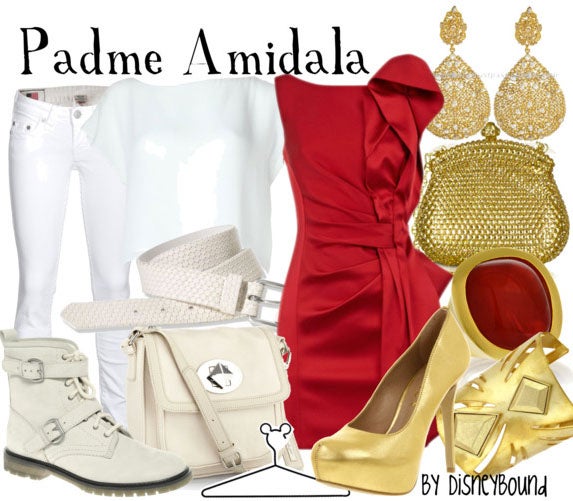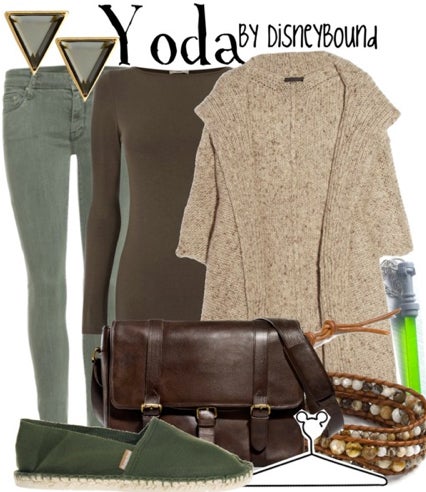 So this Star Wars Day DisneyBound or don't DisneyBound; there is no try!
Photos via DisneyBound/Tumblr