If Belle from Disney's Beauty and the Beast were a real girl, who would her favorite fictional role model be?
Why, Hermione, of course.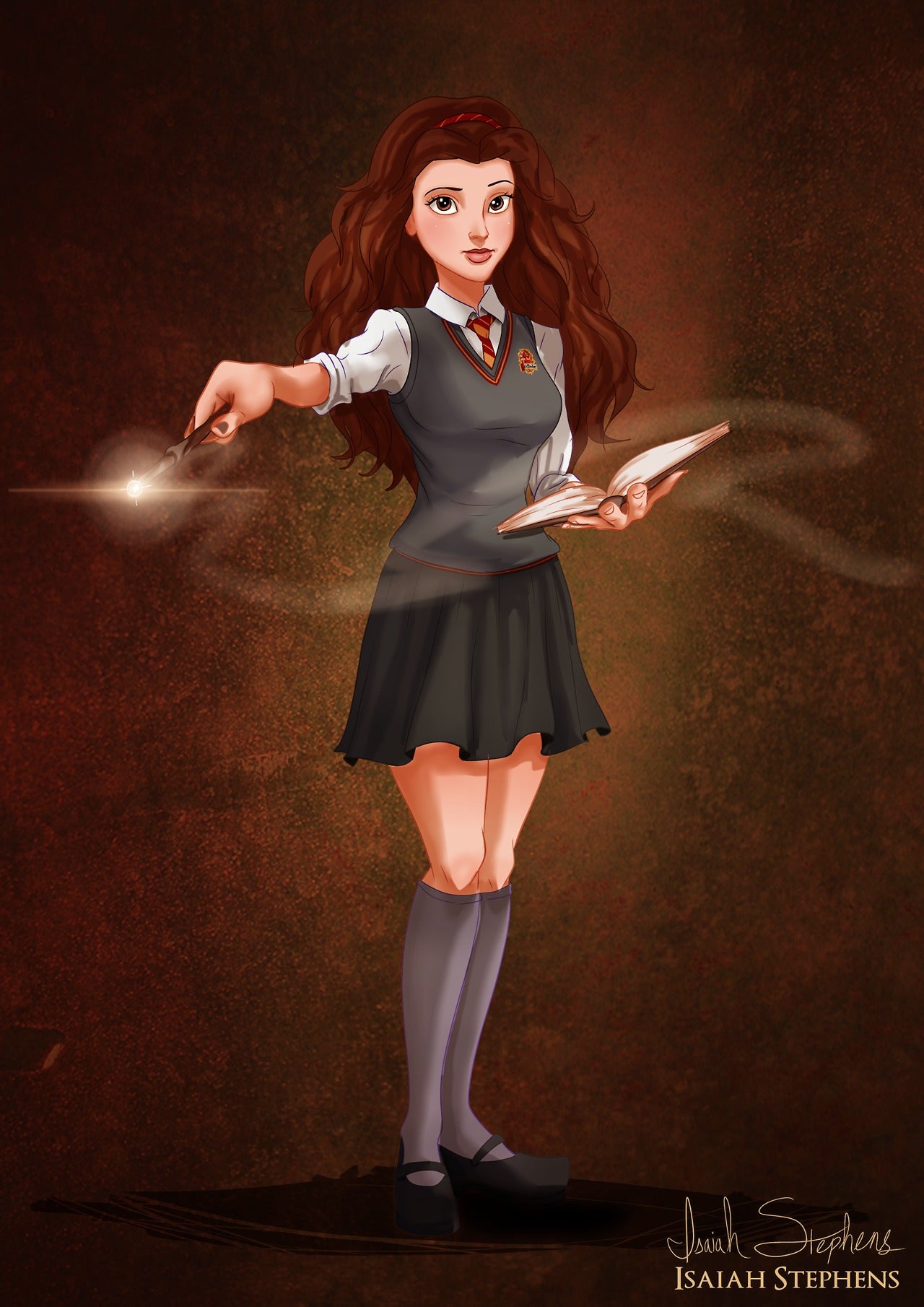 What about Brave's Merida? Rogue from X-Men.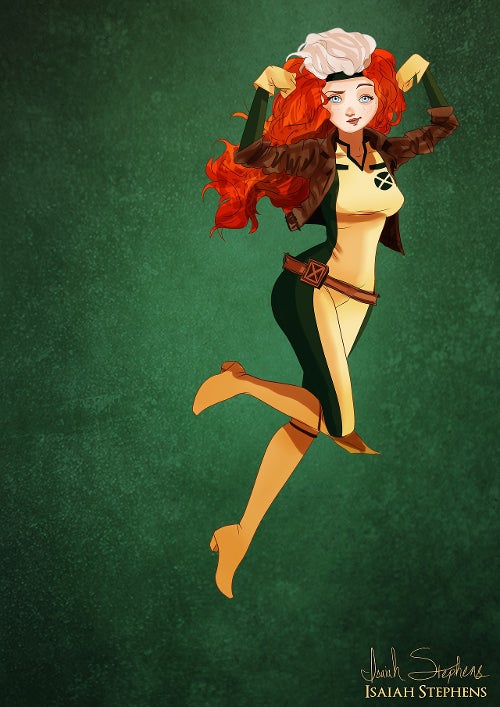 That's the premise behind artist Isaiah Stephens' Halloween fanart series, posted on his Tumblr. "I'd like to do a series for Halloween this year of Disney Princesses costumed as other characters," he wrote last week. "Does anybody have any ideas?" Soon after, he debuted the first, an amazing portrait of Pocahontas as Katniss from The Hunger Games.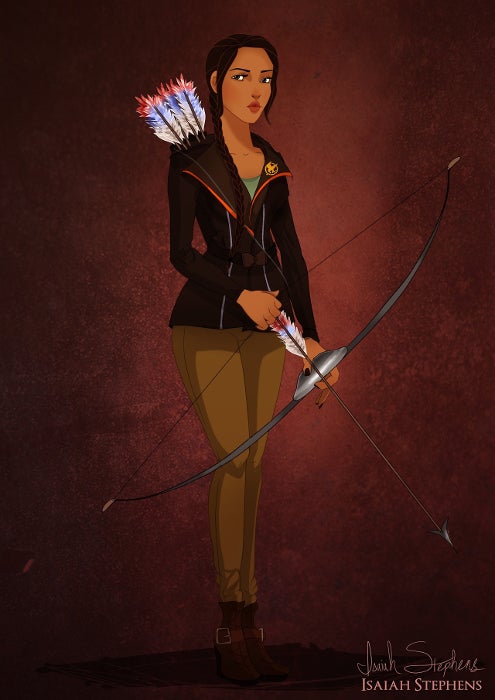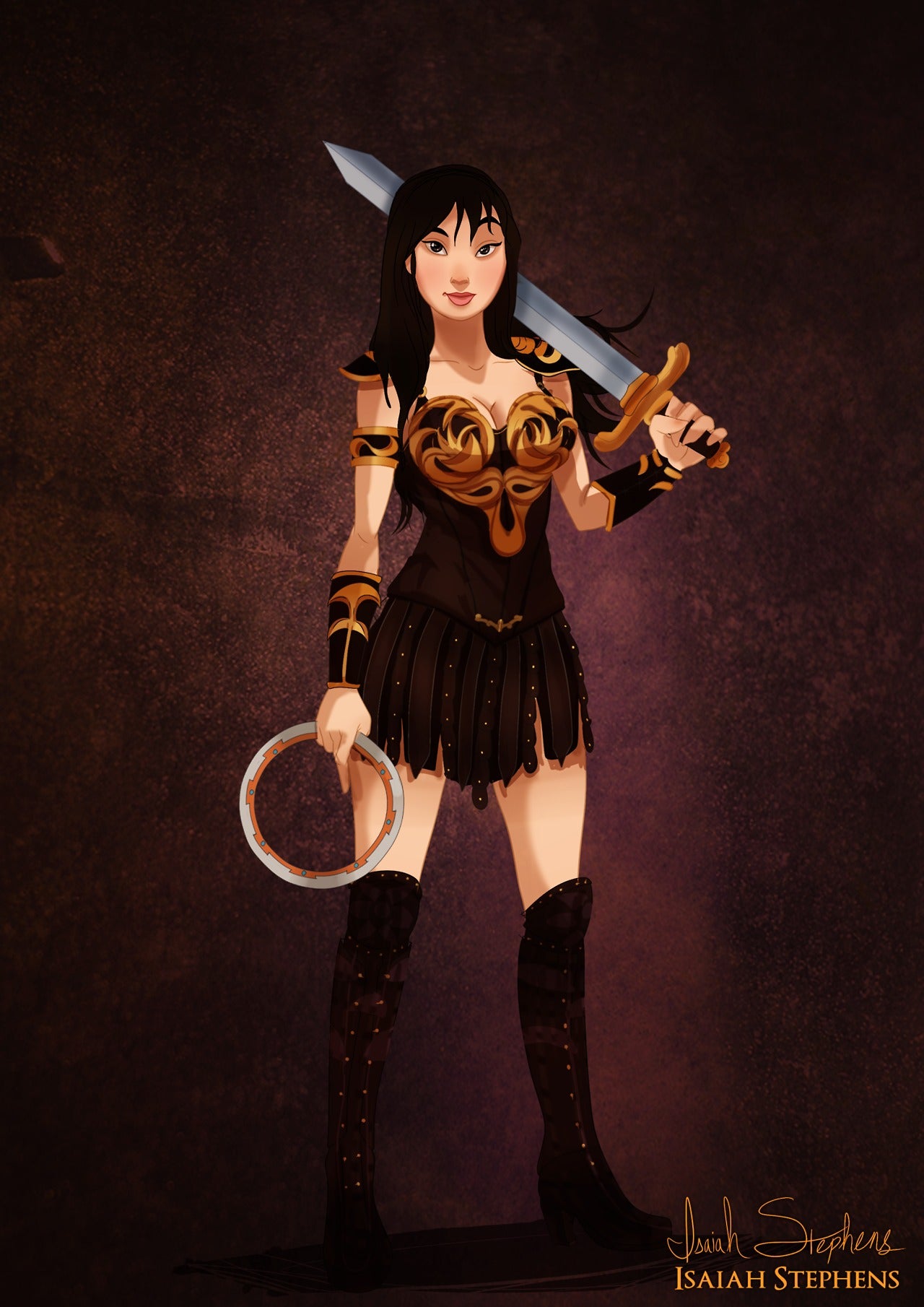 Fans flooded Stephens with ideas and made his first illustration go viral on Tumblr, along with nearly all of the others. A Tastefully Offensive post featuring all of the series so far garnered nearly 30,000 notes in 24 hours. A native of Lowell, Mass., Stephens is a freelance illustrator and animator whose art is rife with pop culture references, from vintage Hollywood to the Legend of Zelda. While there's no word on how long he plans to continue the series, he's clearly enjoying it, reaching back into his childhood for old favorites as well as popular newer references.
While Disney princesses have always been a popular subject for remixes, there's something about October and Halloween that may be bringing out the costume lovers. Yesterday, Kevin Bolk of deviantART turned his hand towards the Disney Princess catalogue with a special rendition of Disney Queens.

Illustration by kevinbolk/deviantART
There are still 12 days left on the calendar before Halloween. We can't wait to see what other inspirations Disney fanartists produce between now and then.
Illustrations via izzydoodledump/Tumblr