For anyone mourning the Coming of Affleck to the long legacy of A-list actors with not-so-great roles in Batman films, there's hope. Cosmic Book News is reporting that Breaking Bad's Bryan Cranston is coming to DC's Man of Steel sequel in the role of Lex Luthor.
The Christopher Nolan–produced, Zack Snyder–directed Superman movie has grossed over $650 million worldwide since it opened in June. Sequel talks began almost instantly, and the casting of Ben Affleck as Batman in what DC clearly hopes will be numerous crossover tie-ins, à la Marvel's Avengers-verse, set tongues wagging across the Internet.
Cranston's casting is perfect. Exchange Kryptonite for methamphetamine, and you find plenty of parallels between Lex Luthor and Walter White. Both are scientists with corrupted ideals; both evolve into hairless anti-heroes whose hubris thwarts their rise to power. In Luthor's case, Superman helps, too.
The parallels haven't been lost on fans either, especially since moments like this one from the show itself seem almost prophetic: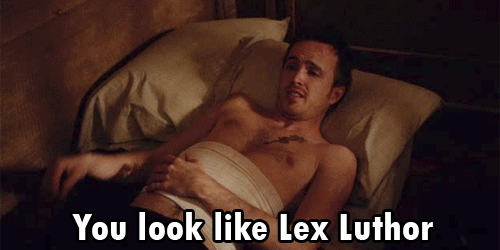 Photo via charmizard
Three days ago, as the casting rumors grew, thattallnerdygirl on Tumblr Photoshopped Cranston-as-Luther onto the cover of Forbes. "I honestly would be ecstatic if Cranston really ends up being Lex," she wrote. "I think he could kill it."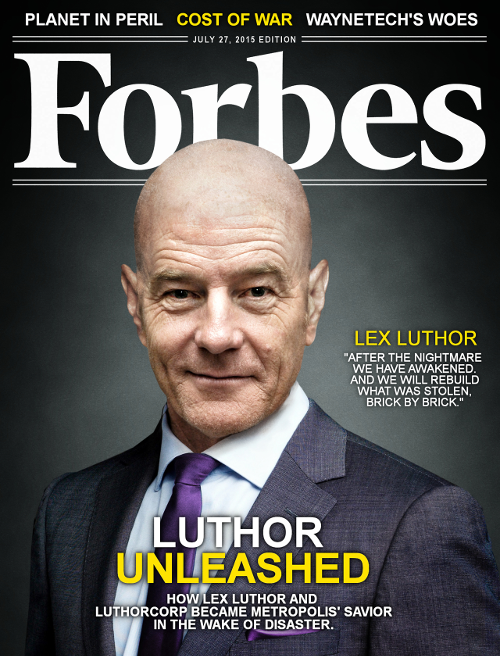 Photo by thattallnerdygirl
Clearly not as bummed out by the prospect of Affleck taking on the role of Batman, YouTube user solyentbrak1 whipped up a gorgeous fan-made teaser for the sequel. Everyone gets spotlighted, Affleck actually looks like the perfect Batman, and Cranston's entrance as Lex is seamlessly integrated from its original Breaking Bad context:
Although solyentbrak1 only posted the fanvid yesterday, it's already gone viral, racking up almost 80,000 hits.
Meanwhile, Cranston as Luthor seems to be inspiring endless riffs: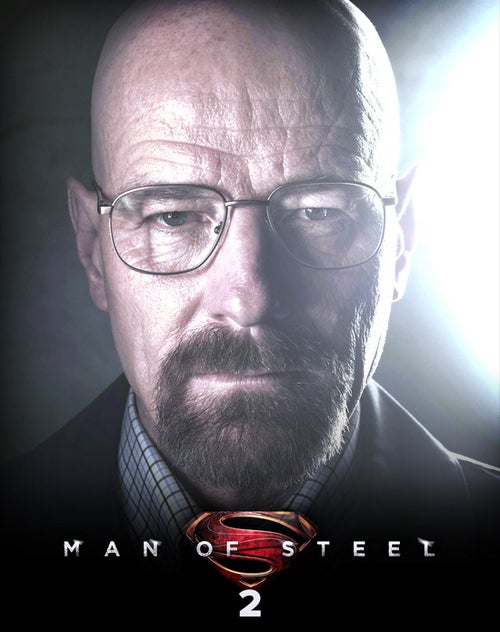 Photo via whambampod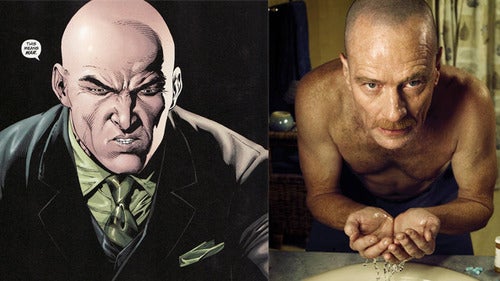 Photo via juliaanoia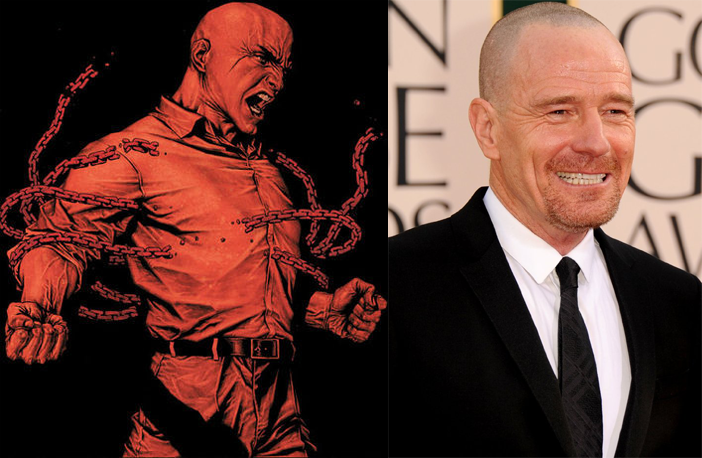 Photo via marvelcomics1985
Cosmic Book News says Cranston won't make the news official until after the Breaking Bad finale later this fall.  
But in the meantime, there's another casting rumor to obsess over, one that might make  plenty of Affleck fans happy: Matt Damon is reportedly in talks to star as Aquaman.
Matt Damon. Aquaman.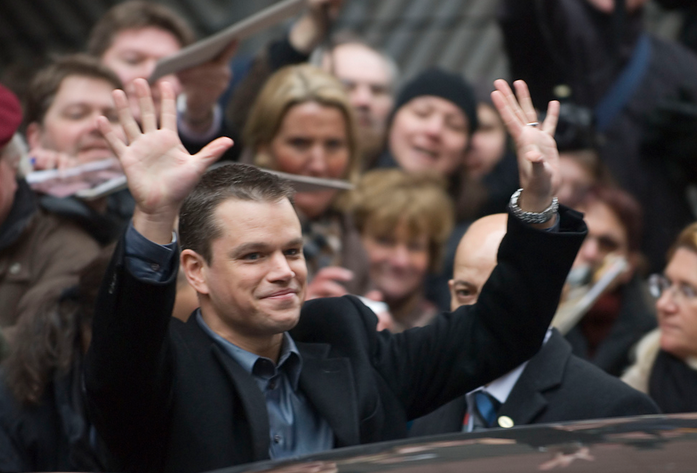 Photo via Siebbi/Flickr
We can't wait to see what the fans do with that one.
Illustration by gageskidmore/Flickr