Fangirls are no longer satisfied with just wearing T-shirts to represent their fandoms. A number of retailers have popped up over the last few years to fill geek girls' demand for designs that subtly show off their passions, and a number of online stores—including Her Universe and WeLoveFine—have helped provide options.
But perhaps no company has had more success appealing to fans than Australia-based Black Milk Clothing, an online fashion retailer that has managed to take clothes based on geek franchises and make them not just stylish, but unique and extremely sexy.
Founded in 2009 by designer James Lillis, Black Milk doesn't just take logos or images and slap them on shirts and leggings. Their designs are detailed and sometimes abstract, taking aspects of these fictional universes in creative directions that look like they'd be at home on a runway. They embrace shiny, nylon products and led the way on this year's hottest trend: leggings.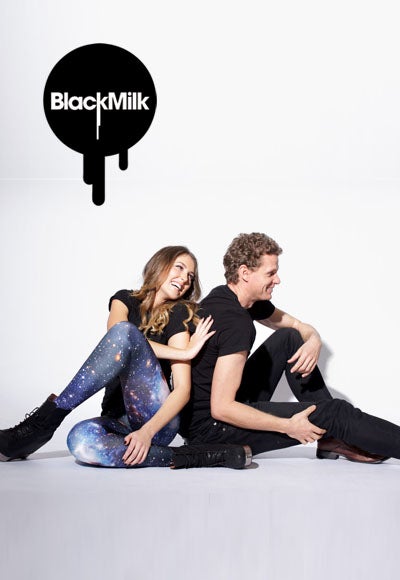 The company doesn't just focus on pop culture-themed collections, though. They also have original designs, including galaxy prints and even a range of Halloween themes. But within fandom, Black Milk is primarily known as the go-to shop for geek apparel.
"There are a lot of T-shirts and baseball caps around for different fandoms, but finding gear made just for women that can be dressed up or down can be pretty difficult. So the response we've had from the community has been incredibly positive in that respect," Alex Caton, Black Milk's social media coordinator, told the Daily Dot.
According to Caton, Black Milk's fandom collections are not necessarily bigger sellers than their regular lines, though she declined to disclose specific numbers. She pointed to their growing number of employees, from one to 150 in just four years, as a measure of their overall success.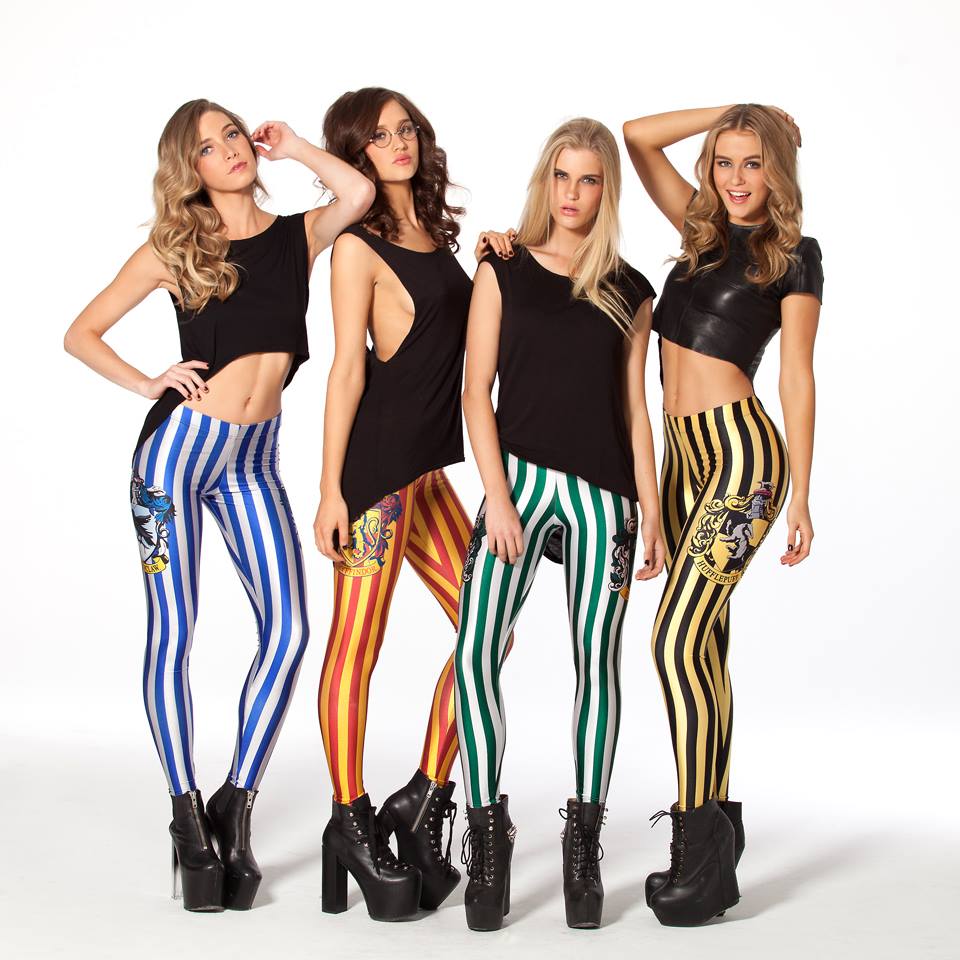 Black Milk continued its embrace of geek culture with a Harry Potter collection released in September, which included a range of shirts, dresses, swimsuits, and leggings.
"James Lillis is very much inspired by pop culture in general, and the iconic stories and imagery that go along with it. Harry Potter is a defining story of this generation, so after Star Wars and Lord of the Rings, it made sense to get involved with Harry Potter," Caton said.
Black Milk's first line to draw the attention of  fandom was Star Wars. Their R2-D2 swimsuit was shared everywhere on social media, but they ran across licensing issues when they manufactured the line without Lucasfilm's permission. They turned it into a business opportunity, however, and worked with Lucasfilm to gain licensing rights. Now all their geeky gear is officially licensed, and the plays a role in the design process by providing resources and guidelines for what images Black Milk can use. The design team works from these to create the artwork for each collection.
Black Milk doesn't make calculated decisions to focus on one fandom over another, according to Caton, and there was no company choice to move to geek apparel.
"We just do what we think is cool, what we like. What James and the team here like is just often in line with geek culture," she explained.
Black Milk has been good at forming communities where its fans can interact, whether they are part of geek culture or not. On the Black Milk Facebook page, dedicated fans (known as Sharkies) can connect with one another and find groups of fellow customers in their country or groups that share another interest like gaming or animals. There is even a Black Milk-approved group where girls can swap, buy, and sell their purchases with each other.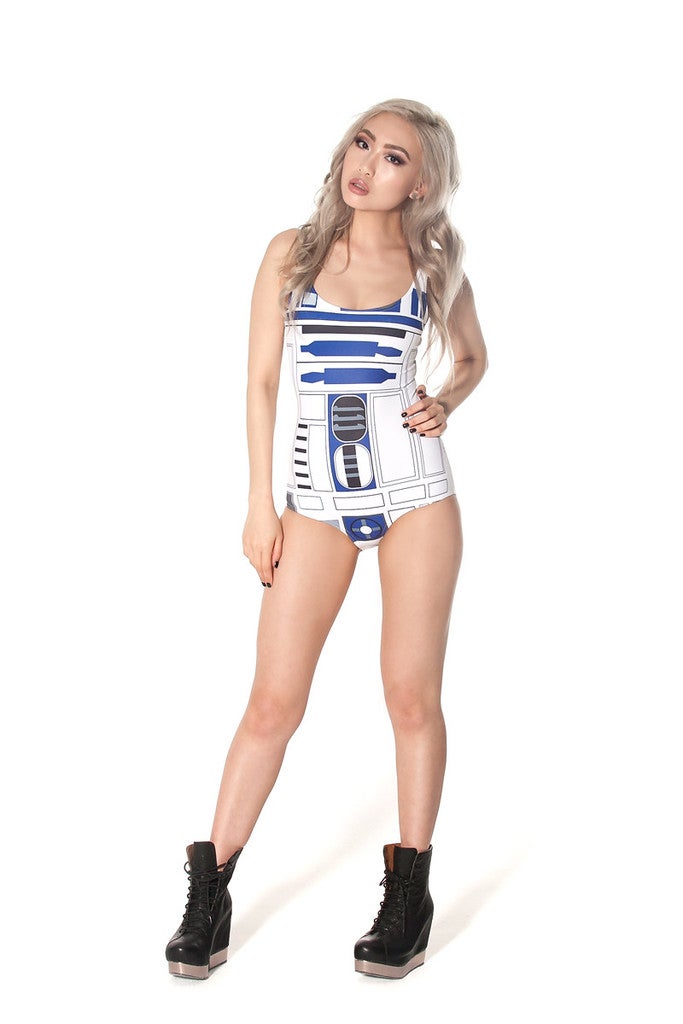 Caton called forming a connection with consumers online the most important thing for Black Milk. They strive to "form genuine relationships" which means "maintaining a really strong social media presence is vital." The company considers community feedback and sometimes creates special community-requested pieces.
Bonnie Burton, author of The Star Wars Craft Book and one of the best-known female geeks on the Web, first discovered Black Milk through their R2-D2 swimsuit and enjoys being able to show off her love for Star Wars, especially the droids, through their clothes.
"Aside from the Her Universe clothing line, Black Milk is it. And Black Milk is the only fashion company that makes the perfect geeky swimsuit—which just doesn't exist anywhere else. I find it crazy that more fashion designers don't take up the task of giving us geek girls what we want," Burton told the Daily Dot. 
While Black Milk may be taking geek girl fashion in a positive direction, they're not perfect. For example, their products aren't within every geek's budget. One pair of leggings can cost up to $95, and that doesn't include shipping.
"When I introduce people to Black Milk, they often hesitate when I mention the prices. I know it's not for everyone, but they do put out items of high quality and I've found they're worth every penny," said Amy Ratcliffe, writer for the blog Fashionably Geek. 
Black Milk's sizing may be a greater issue, reflecting a larger problem in geek fashion. Costumer Teka England hosted a panel at October's GeekGirlCon called "Fat Girl: Fan Girl" that touched on the lack of available options for plus size women. England has not tried on anything from Black Milk because of the assumptions she's made just from viewing their website.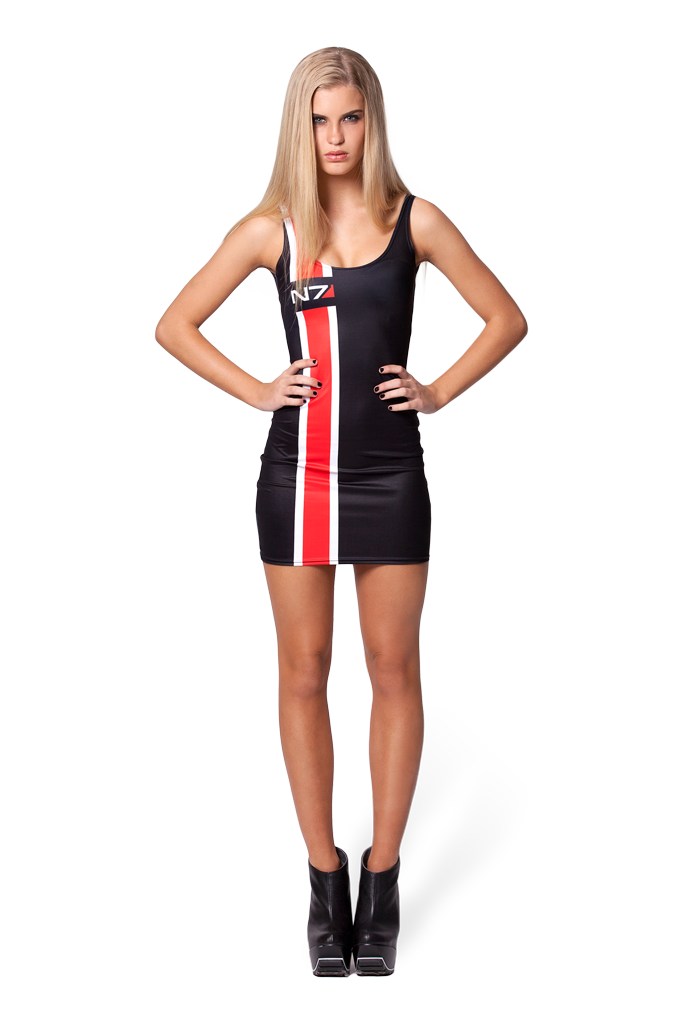 "Usually I can get away in a 14 to 18 women's sizes depending on what it is, so I'm right at the bridge point between 'plus' and 'regular.' As far as Black Milk, I size out of everything, according to their size chart, by at least two or three inches if not more," England explained. "I love the idea of the printed dresses, but between me being too big for them and the fact that none of them come in a style I know is flattering on me I'm unlikely to ever get one. I think that's a sentiment common to a lot of bigger bodies—we know what generally works on us, and especially when ordering online we stick to that and only that."
Ratcliffe would also like to see more loose-fitting items, like A-line dresses, and options that aren't tight spandex. The tight clothing may look good on Black Milk's thin models, but might not be for everyone.
"All of them [Black Milk's models] are tiny skinny tall girls, styled to look like they came out of an Urban Outfitters store. This is not my style, and that is not my body type, and I'd like to see some diversity in the model corps. There's more than one way to wear a legging," England said.
While Black Milk has some areas to work on, they plan on continuing to expand their fandom collections. On November 12, they released an Adventure Time line, which appears to include some less-tight dresses. A Game of Thrones-inspired collection is also in the works.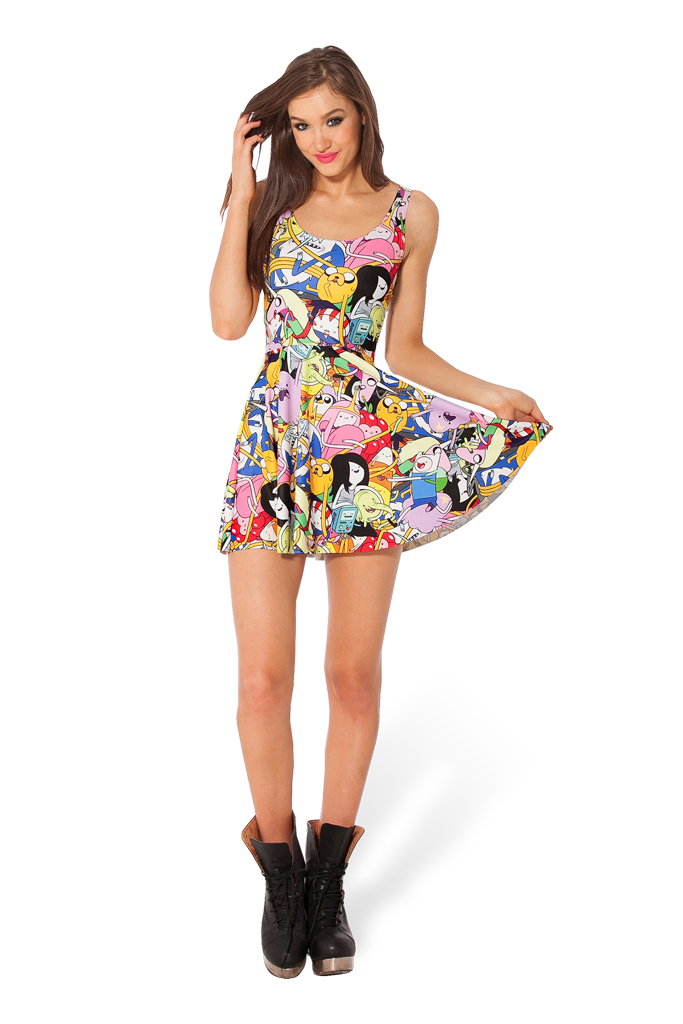 Photo via Black Milk/Pinterest
Caton said the company would also like to explore more game licenses.
"We would absolutely love to do more video game related gear in future. We chose Mass Effect first because it has such a massive, rich world and storyline for us to work with," she said.
What else should Black Milk be paying attention to? Burton, Ratcliffe, and England said they'd love to see lines inspired by Sherlock, Indiana Jones, Battlestar Galactica, Firefly, Pacific Rim, or Buffy the Vampire Slayer, to just name a few.
"Female fans of Star Wars, Star Trek, Doctor Who, Harry Potter, and any other geeky franchise are dying to buy fashions that can help us show off our pride for all the things we love. There's a geek fashion void out there and Black Milk fills that perfectly," Burton said. "We need more than just T-shirts. We want leggings, dresses, jackets, swimsuits, lingerie, jewelry—you name it."
All photos via Black Milk Clothing