At Thursday night's debate, President Donald Trump called India, China, and Russia air "filthy."
When asked about environmental regulations and climate change on Thursday, Trump bragged about the "trillion trees" program, expressed his love for the environment, and went on about how he wants "crystal clear water."
Then, he said, "Look at China, how filthy it is. Look at Russia, look at India—it's filthy. The air is filthy!" 
People online were immediately reminded of his 2017 term for African nations: "shithole countries."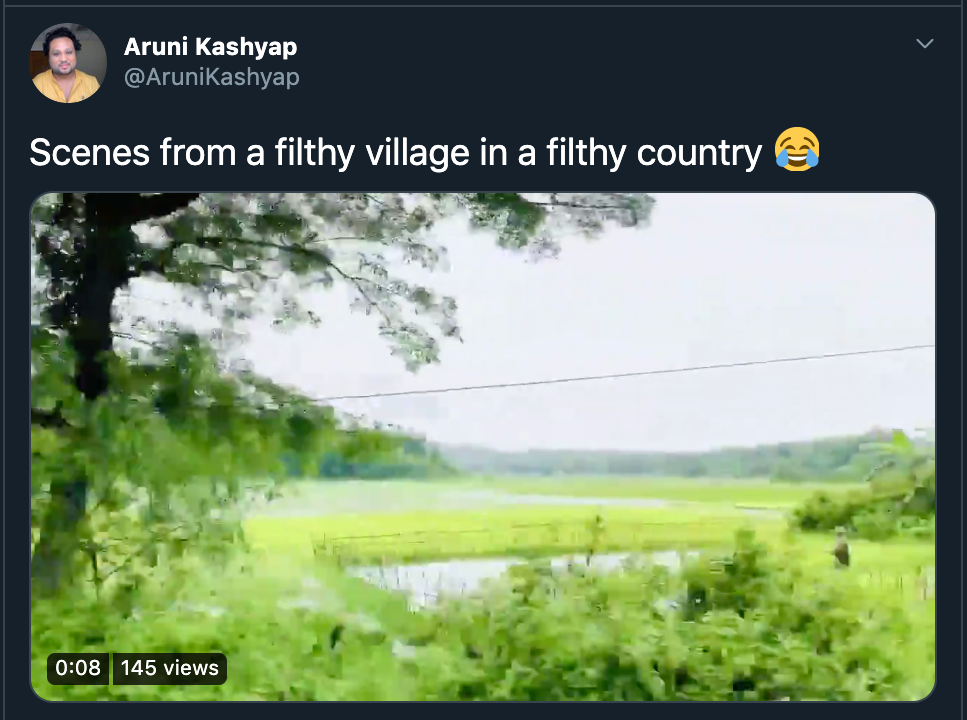 Anti-racists in India are now wondering how the far-right in India, known for their staunch support for Trump, will react. Indian Americans, who have been traditionally been Democratic-leaning, are also reportedly shifting toward Trump in the upcoming election.
"Trump: India is filthy," wrote one user. "Trump-train Hindu nationalists: *crickets*"
"Thinking about all the Hindutva guys who would starve themselves to death for Trump's well being," wrote journalist Ishaan Tharoor, son of Indian politician Shashi Tharoor:
Trump followed up his "filthy" remark by saying that he got America out of the Paris Agreement "because they would have to spend 'trillions of dollars,'" and he seems to have forgotten that China is actually making ambitious plans regarding environmental concerns.
Some are pointing to the hypocrisy of Trump's remark considering the state of America.