Reddit and 4chan have discovered the most difficult children's game ever created.
In Winnie the Pooh Home Run Derby, you play as Pooh himself. The objective of the Disney-produced game is to get as many home runs as you can by using the mouse to move the bear around home plate and the clicker to swing the bat against pitchers like Eeyore and Tigger. Sounds pretty simple, right?
You're dead wrong.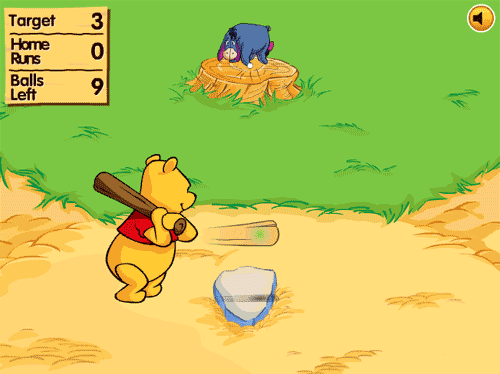 "I can't even tell where the fuck I'm supposedly swinging the bat," vark675 commented on the front-page Reddit post about the game. "Apparently the ball is going under it, but there's like no depth perception in this, so fuck I if I can figure it out."
About 500 other redditors also tried their hand at the Adobe Flash game, which has been played more than 86,000 times on Flashrelax. The results are hilarious.
"Rage quit in minutes," blackfunk commented. "That mother fucking Eeyore."
Other redditors called the game the "2013 QWOP," a reference to the difficult Internet game where users use four keys to control a runner to the end of finish line.
You be the judge (if the game doesn't load at first, keep refreshing the page).