Out of all the cam sites on the web today, LivePrivates presents itself as the one most synonymous with money and glamour.
With the increasing exposure to sex work niches in mainstream media, camming seems to be one of the major professions in particular that folks of all backgrounds have been turning to, especially during the pandemic. Don't believe me? Just do a quick google search for "cam girls" and you'll see blogs with questions like "I'm considering becoming a cam girl to pay for college" or "How to make five figures as a cam girl this month." It also doesn't help that in almost every pop culture reference depicting the life of a cam girl, camming as a side job seems to generate tons of money and self-confidence in almost no downtime and with very little effort (hello, Cat from Euphoria).
While money and glamour are understandable draws to the profession, as many performers have attained both, behind the cameras and the professional photo ops are models dedicating time and investing and money while cultivating their audience almost 24/7. Don't let the success stories fool you, folks–– camming is not an easy job and the performers' advancements, like in any other industry, largely depend on their dedication. 
What is LivePrivates?

From the same network that brought you one of the web's longest-running cam sites, LiveJasmin, comes LivePrivates. It's a sleek and easy-to-navigate cam site packed with diverse models all boasting lengthy bios, professional photos, and elaborate backdrops. LivePrivates is clearly not your average free cam site.
Unlike many of the free cam sites that have been proliferating the web since the early 2000's, LivePrivates has followed a strict recipe for success that has stood the test of time. Browsing the many models and chatrooms of LivePrivates can be done without a membership or purchased tokens. However, it'll come with a time limit.  For those looking for a true camming experience, becoming a member will be hard to resist. 
Becoming a member is as easy as purchasing your first batch of tokens and signing up with an email and username. Once you've officially been inducted into the LivePrivates Hall of Members, the possibilities are as limitless as your imagination.
LivePrivates cost
As mentioned above, LivePrivates can be accessed and enjoyed without a membership or tokens. However, that kind of browsing won't even scratch the surface of the possibilities the site offers.
Thankfully, LivePrivates has some pretty reasonable options when it comes to purchasing tokens and offers a lucrative deal to first time users. Spin the "wheel of discounts" for a chance to win up to 100% extra credits bought in your first purchase for free.
And since it is a paid site, models looking to join should know there's incentives for them to stream on LivePrivates, too. Performers can earn up to 80% of their total earnings, paid out every two weeks. LivePrivates is also offering a shot at a $500 bonus for joining the site, and a wage guarantee just for being online.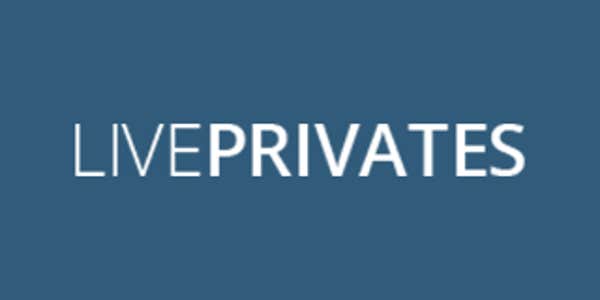 | | |
| --- | --- |
| 17.99 credits | $22.99 |
| 27.99 credits | $33.99 |
| 67.99 credits | $75.99 |
| 97.99 credits | $106.99 |
| 157.99 credits | $169.99 |
---
LivePrivates membership benefits
Hundreds of adult entertainers to choose from
LivePrivates does so well for itself partially because of the sheer number of performers it hosts. You'll never have to worry about not being able to find a niche entertainer or a professional dominatrix; instead, your problem might look something like not being able to narrow down your options.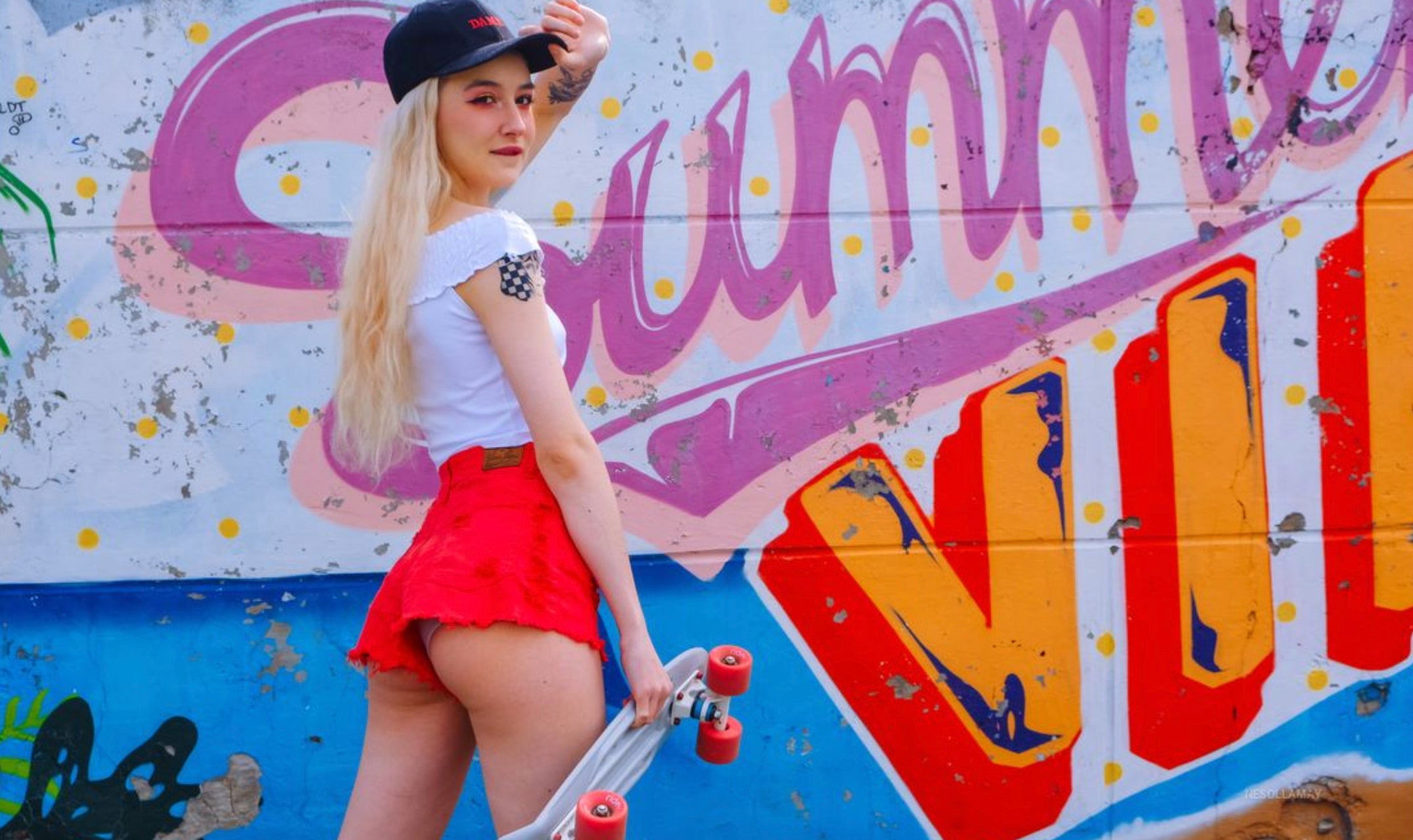 Privately chat with models and other members
One of the most sought after perks of being a member on paid cam sites is the ability to private message on the site. There's nothing more satisfying than carrying on a one-on-one conversation with the model of your dreams while 40+ other members vie for their attention in the public chat room. These private chats can often lead to private shows, depending on the performer and their rules. As the price for private shows on LivePrivates are set by the performer, knowing that beforehand and the frame of reference for what you can and can't afford will save both you and the performer in question precious time and tokens.
Unlock offline messaging
Perhaps one of the most rewarding perks for members on the LivePrivates site is the ability to exchange offline messages with the performers. Whether it be through text, phone call, email, or social media, having access to your favorite performer 24/7 is basically the gift that keeps on giving. However, while this may feel like a major win for you, remind yourself that your favorite model is still a human being, possibly maintaining communications with many other members, so emailing and or calling them at 3 a.m. (or nonstop) is seriously ill-advised.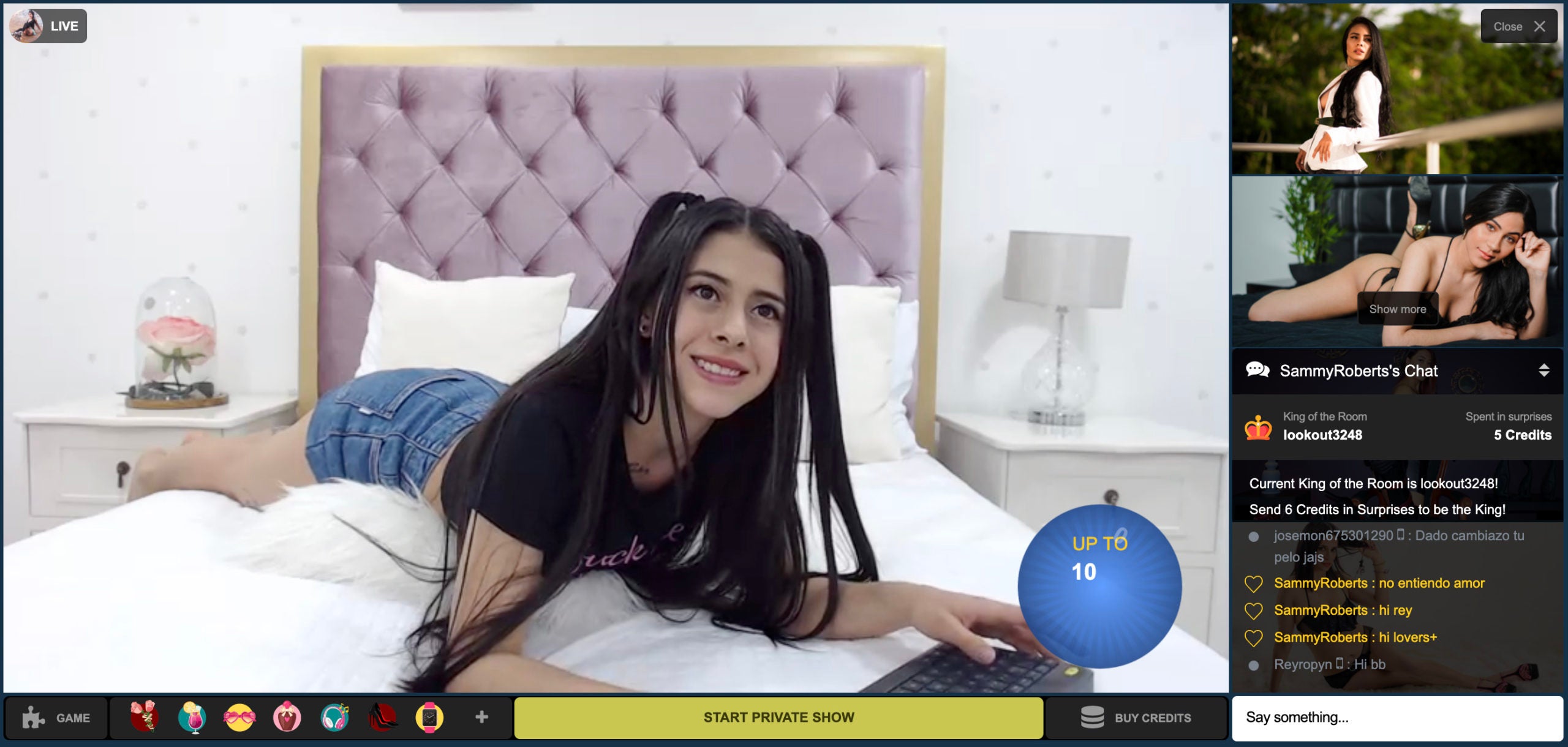 Performance requests and surprise gifts
Many of the performers' profiles and bio pages on LivePrivates feature a section titled "willingness," which details special acts and performances that model enjoys acting out for a specified number of tokens. Once you become a member, you'll be able to view and request the acts in private shows. Take it from us, there's nothing better than watching your favorite performer engage in an act that truly gives them pleasure.
Additionally, you'll be able to shower your performer with special surprises and gifts varying in price, or even engage in private online games to keep things fun and interesting!
LivePrivates cons
Site layout
As mentioned before, LivePrivates is the sister site to LiveJasmin. However, it's my opinion that their layouts should not be identical. If you've visited the LiveJasmin site, you'll be left with a strange sense of deja vu seeing the LivePrivates site as it's a complete copy except for color scheme. While the same site layout might be helpful to those members who are already familiar with it and enjoy its framework, it can leave others feeling like something isn't quite right. 
Model diversity could be better
Although there is a range of performers on the site, a majority of them are white ciswomen who lean into Eurocentric beauty standards. And while you will find models of other races and body types, having to dig through an overwhelming number of women who dress and style themselves the same is slightly annoying.
It's also worth noting that even though LivePrivates claims inclusivity, the site still uses a slur to categorize its transgender live cams.
Is LivePrivates worth it?
If you're looking for a site that's chock full of performers and high-quality production, then I would recommend this site. Its high glamour layout and selection of models will delight anyone in search for exactly that. However, if you're more interested in DIY/amateur aesthetic, or looking for a more diverse array of performers, you might not be happy here for long.
---
---
The Daily Dot may receive a payment in connection with purchases of products or services featured in this article. Click here to learn more.