In the world of streaming, there's really very little middle ground between porn and sexually explicit movies or shows. It's either hardcore porn sites or sexually graphic movies on Netflix and Amazon. Even HBO has removed the "After Dark" section from its app. Where's a softcore fan to go? Try the Exotic Movie House, from indie film legend Charles Band.
Exotic Movie House is a wholly unique idea in the modern streaming landscape; a streaming service that focuses exclusively on erotic, but not pornographic, content. Drawing across decades of sexy indie cinema, Exotic Movie House is a dream for cinephiles and nudity fans alike.
Why softcore and why now?
"I thought it was time for a dedicated site for this content," said Band over the phone. Band knows a lot about the world of erotic films. Even if you don't recognize his name you've probably seen his work on late night cable.
To '90s kids he's most famous for Full Moon Features and its Puppet Master series of killer doll movies. Modern stoners might know him from the infamous Evil Bong series. But while killer doll movies laid the foundation, video stores drove the company to make its own erotic title.
"The buyer from Hollywood Video came to me," explained Band. "He said 'why don't you start a second line of movies, but make them sexy? Couples like them.' Sometimes people don't want to watch the hardcore, but they'll watch something that has a fun story and some nudity."
The experiment laid the foundation of Surrender Cinema, which produced classics like Femalien and Auditions From Beyond. Today these films make up the backbone of the Exotic Movie House. However, the site is more than just Band's productions. Exotic Movie House also includes a wealth of classic erotic cinema from previous decades.
"I don't want to say 'historical material' but there were cool sexy movies made in Italy and France in the '70s and '80s that haven't really seen the light of day in this country," says Band. "We wanted to make a place that has a little bit of everything from the world of erotic movies."
Will it have softcore movies from the glory days of Skinamax?
Drawing from Full Moon Features's 33-year deep catalog of licensed titles for the site's foundation, the company dug deeper. Its acquired the rights to Andy Sideris' explosive catalog of late-night spy movies.
Most impressively, it's licensed the entire New City Releasing library. New City is the company that produced most the late night cable films that made up the Skinamax subgenre in cable's heyday.
Exotic Movie House will also include original productions in the near future, including the full three-hour director's cut of Full Moon Features's 2020 release Femalien: Cosmic Crush. The site, which is now available to browse, has over a hundred titles already with more on the way. Subscribers can expect to find two new titles added every week.
Softcore porn for the cost of a video rental each month
The biggest selling point might be the price. Normal porn sites start around $14.99 to $29.99 per month, but Exotic Movie House is just $6.99 per month. Signing up for a year at $59.99 gets subscribers a special 12 DVD Surrender Cinema Box set featuring Femalien 1-2, Virtual Encounters, Exotic House of Wax, and more.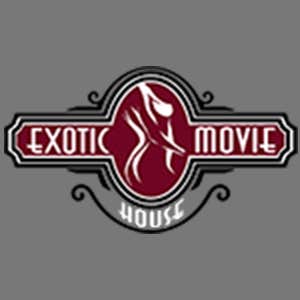 ---
Having had a chance to use the Exotic Movie House site for a few days, Band wasn't lying when he told us there's nothing like the site around. Mr. Skin has movie nudity, but not full titles. Where do movie fans go for playful, weird, funny, sometimes spooky erotic movies without being bombarded by actual porn?
Beyond being a gateway for people who want erotic content with something left to the imagination, this is a great archive of classic outsider cinema. Yes, you get Skinamax favorites like Femalien and Return to Savage Beach. But who else is streaming 1977's Emmanuelle in America, 1971's She Killed in Ecstasy, or The Exotic Adventures of Christina from 1984?
Beyond streaming these lost exploitation classics, Exotic Movie House is exhibiting them in quality that rivals their original theatrical runs. In particular, its scan of 1978's softcore comedy hit Fairy Tales is breathtaking. Featuring a 2K scan from the original negative, it's incredible to see a streaming service have these movies, let alone lovingly present them.
Exotic Movie House isn't for everyone, but it isn't trying to be. It a haven for anyone who's ever said "Whatever happened to softcore porn?" Well, it's found a new home, thanks to the folks at Full Moon Features and Exotic Movie House.
If you love softcore or just bizarre exploitation cinema, it's time to pull the blinds, throw down $6.99, and discover a less sticky side of adult entertainment.
---
---
---