Masturbation fans are living in the glory days of porn, contentwise. Thanks to cam sites, indie producers, major studios, OnlyFans, and a hundred other avenues, more porn is made today than seemingly any other era. But even during these boon times, some people's hearts and genitals just don't respond to the porn of today. Sometimes you have to look at the past to see what's coming now. Enter vintage porn.
Thankfully archivists have ensured hardcore fans will be able to pleasure themselves to their favorite eras for years to come. The internet is full of vintage porn sites, but many of them feature weak search, terrible category listings, and damaged, low-quality videos. Worry not; we've done the hard work, poring through the best vintage porn sites online to find you the true winner. No matter what price point or era you're looking for, we have you covered. Here are the best vintage porn sites online.
Bareback to the Future: The best vintage porn sites
As with every kind of porn, if you're interested in getting a rough idea of what something is like, Pornhub has you covered. By signing up for Pornhub Premium you also get the ability to download scenes for offline viewing, giving you a cheap, plentiful collection of vintage porn. There are thousands of classic porn scenes spread throughout the site (just be prepared to look for them). Rather than having everything in one section, Pornhub sorts based on your search terms. That means if you're not sure what you're looking for, you might spend a lot of time searching. Still, for the price and quantity of vintage porn, Pornhub Premium is hard to beat.
---
For nearly thirty years Digital Playground has been at the forefront of glamour porn, hiring performers who look like supermodels to shoot hardcore scenes. Today Digital Playground is still turning out quality content while paying tribute to its early productions. While subscribers to Digital Playground get all its latest scenes, they also get over a hundred full DVDs from the company's first decade. Vintage porn isn't just the hardcore of the '70s and '80s. The '90s and early '00s were also exciting times for the industry. Now you can see where Jesse Jane and Riley Steele got their start, one hardcore scene at a time.
---
With over 1,615 scenes from the Vivid archive, Adult Time offers an incredible combination of modern features and classic porn goodness. Vivid has been a major player in the industry for decades, and now you can watch their massive back catalog on Adult Time. Janine Lindemulder, Ginger Lynn, Kobe Tai, Belladonna, Jill Kelly, Jenna Jameson, and hundreds more classic porn stars await in some of the best scenes. With videos spanning the '90s through the mid '00s, Vivid Classic on Adult Time is a vintage porn godsend. Your subscription also includes tens of thousands of modern porn scenes, including originals from Adult Time and content from their affiliates.
---
Wicked Pictures is yet another industry success story, having filmed and produced pornographic movies for decades. What you might not expect is just how many legendary porn stars have worked for the company. Now you can discover for yourself on Wicked's incredible website which features thousands of modern movies and over a hundred full classic DVDs. Check out stars like Jenna Jameson, Jill Kelly, Asia Carrera, and Katie Morgan in their full, uncut hardcore glory across hundreds of scenes. On top of all the classic content your membership also includes thousands of modern Wicked scenes. If you long for the glory days of '90s porn, Wicked is sitting there just waiting for you.
---
Falcon Studios is one of the best gay porn sites on the modern market, but that doesn't mean it's ignoring the past. The company's Legendary brand is a collection of vintage gay porn from the '80s through the early '00s. Best of all, it's included with your normal Falcon membership. With titles dating back across 45 years of the company's history, Falcon Legends is equal parts historical document and hot hardcore goldmine. Titles range from standard sex flicks like California Kings to the kink fueled Shadows in the Night, so no matter what your fetish, Legendary has you covered.
---
On the surface Pink Label looks like just another indie/art porn website, offering hot forward thinking modern erotica for people outside the mainstream. Dig a little deeper, however, and you'll find one of the most interesting collections of vintage porn anywhere. Rather than mine the archives of an old studio, Pink Label takes you on a tour of indie porn through history starting in the 1920s. There are over eighty full titles to choose from, each different than the last. Check out the 1974 groundbreaking bisexual classic Score or 1984's Forbidden Dreams, one of the first sex-positive depictions of a trans performer in porn. Pink Label features just as much more gay, lesbian, and bi vintage porn as it does heterosexual, but it's one of the few sites with this kind of diversity. Highly recommended.
---
Each of the other paysites on this list also include content from modern porn productions (except for The Class Porn). This 100% vintage porn site offers a truly mind boggling collection of porn through the decades. Subscribers get over 8,300 full length DVDs and over a hundred thousand photos and great sorting features. Because vintage porn is a secondary topic on many of these sites, normal category sorting isn't useful. The Classic Porn meanwhile lets you jump directly to the content you want, whether it's DP or strapons. Our favorite feature however is the personal mini reviews for each title. This might be the best vintage porn site on Earth.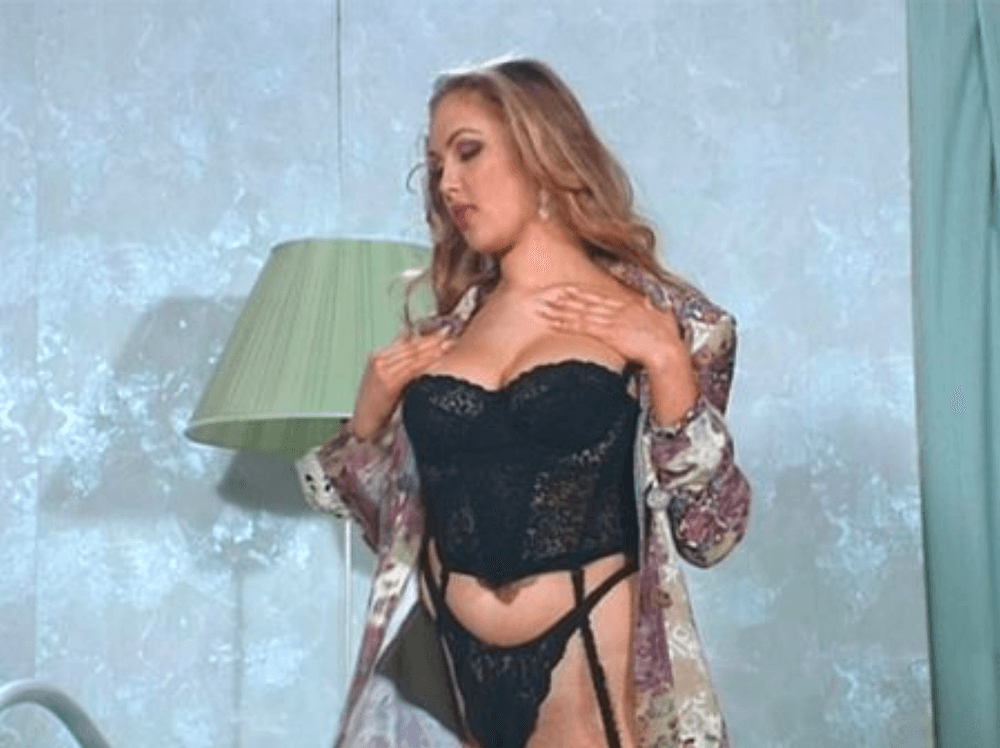 Normally when a legacy porn company puts up old scenes, they are the same as when originally shown. Scores take a different approach with its online collection of the '80s and '90s big boob porn content. The videos on Score Classics showcase these vintage scenes in an uncut format for the very first time. Along with the original scene, you'll hear the original raw audio, complete with directions from the filmmakers. These original productions haven't ever been shown outside of an editing suite, but now you can enjoy them from your home. Dive into the work of Alexis Love, Rebecca Winters, Monique, Toni Evans, and other hidden gems from the past with this unique retro porn experience.
Pornhub probably has more content, but if you want the best tube experience for free vintage porn, look no further than Vintage Porn Tubes. With over 100,000 vintage porn videos spanning a range of genres, Vintage Porn Tubes has more content than you could ever consume in a lifetime. Thanks to a handy category system, it's easy to find the scenes that meet your specific interests whether it's anal or group sex. What the site lacks in scenes featuring classic big-name stars it makes up for in sheer quantity. You truly get a deeper understanding of what porn was like back in the day here thanks to the site's library of titles outside the mainstream. If you've ever wondered what everything from mainstream porn to fisting or latex kinks were like in the '80s, it's all waiting at Vintage Porn Tubes.
---
---
The Daily Dot may receive a payment in connection with purchases of products or services featured in this article. Click here to learn more.