Does Netflix have porn? Well, technically no. You won't find the type of porn on Netflix that you'd see on Pornhub Premium, Bellesa, or Adult Time. But there are plenty of real sex scenes and nudity to enjoy. Whether you're looking for soft porn or erotic movies, you can find plenty of unintentional Netflix porn.
---
Since the debut of cinema, people have been arguing over where the line between pornography and art begins and ends. There are countless films that thrive in that gray area, pushing the boundaries of decency in the name of storytelling. And, thanks to Netflix, you can watch many of them the comfort of your home.
Here are the sexiest porn movies on Netflix, broken into two categories for your viewing pleasures.
---
---
Porn on Netflix: The sexiest movies with unsimulated sex
---
White Girl (2016)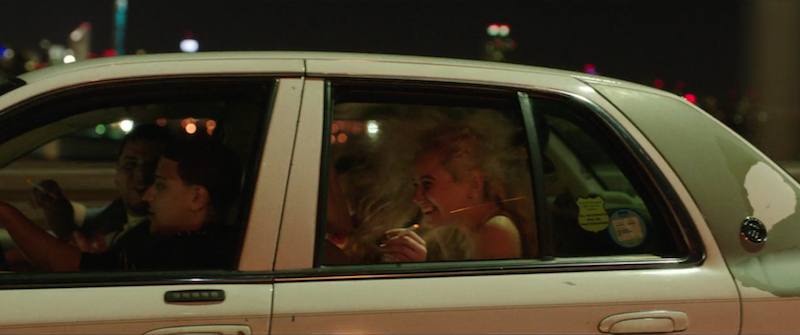 College is a time for experimentation, and Leah has been unleashed on the streets of New York. As she travels its streets searching for blow and physical pleasure, she finds love and tragedy in equal measures.
This cautionary tale in the spirit of KIDS is occasionally harsh viewing, but its numerous sex scenes are explicit and hot. Trigger warning: This film has several depictions of sexual assault.
---
---
Netflix porn: The sexiest movies with simulated sex
An Easy Girl (2019)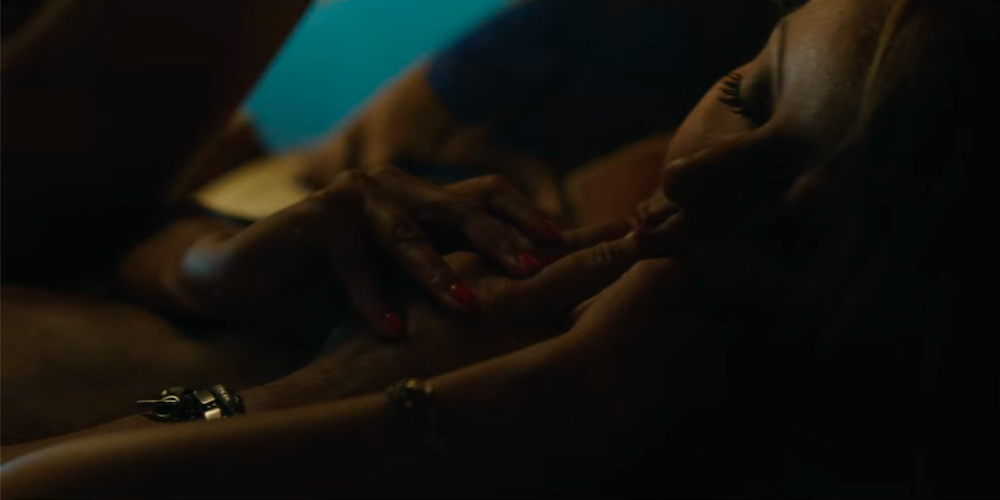 Naima, like many teenage girls, has no idea what she wants to do with her life. Growing up in Cannes, France, she is surrounded by beauty questions where to go next in life. That is until her 22 year old cousin Sofia arrives. Sofia embraces her sexuality and beauty, taking advantage of everything they bring her.
As the two party across Cannes, Sofia discovers a world of unimaginable possibilities. Even if she isn't sure she wants them. Don't worry, the sexual content in this film is centered on Sofia, though there are adult conversations.
MILF (2018)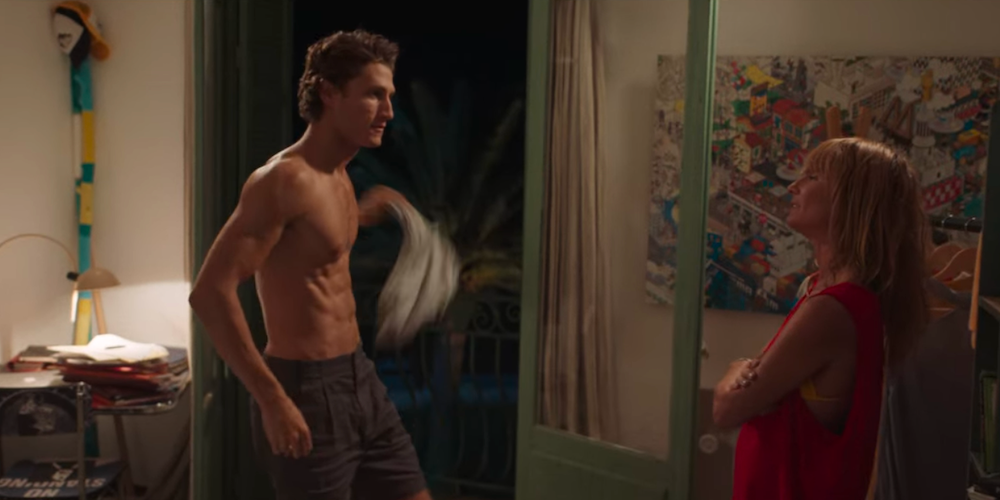 Too many sexy movies focus on college kids or heterosexual men in their twenties. Where is steamy content centering on women in their 40s? Look no further than MILF, a playful French rom-com about a three 40 something women who hook up with younger men on vacation.
While occasionally raunchy, and full of hot sex, MILF isn't what you'd expect from the name. It's sexy, beautifully shot, and free from the cliches that bring down American films with this theme. We almost wish it had a better name. Sure, we included it on our "porn on Netflix" list, but this film is so much more than just a place to see nudity.
Amar (2017)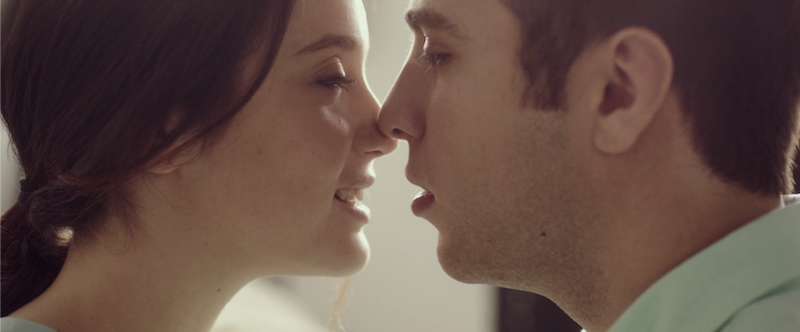 Looking for love, but don't mind waiting for the sex scenes? Amar is a steady slow burn, taking viewers on the journey of two young people's first experience with love.
Moving from their early romantic foundations to the mistakes that plague first relationships, Amar is tender and occasionally harsh. Its seriousness makes its random explosions of passion even hotter.
High Society (2018)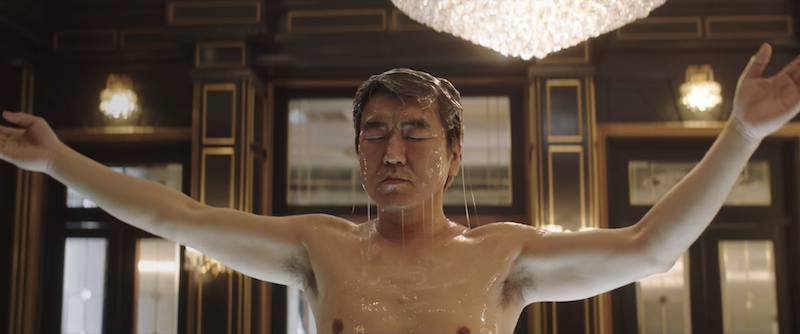 Nothing about High Society's description on Netflix can prepare you for just how freaky this movie gets. On the surface, it's about the curator of an art gallery and her professor husband trying to join South Korea's economic elite.
What it fails to mention is the steamy sex scene—and the insanely graphic, "two people covered in lube on a plastic bed" scene. You'll never look at social climbing the same way.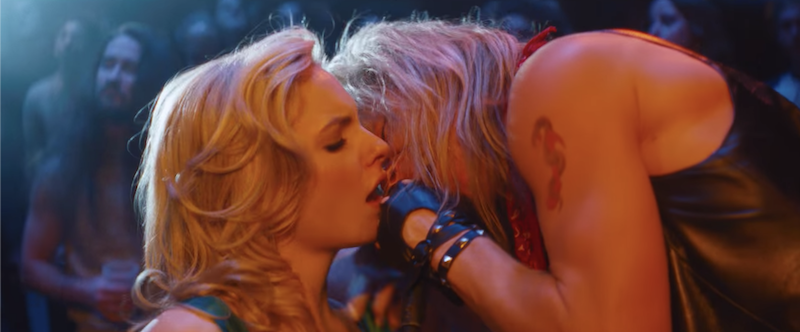 In the 1980s, Mötley Crüe cut a swath of debauchery across the world that would make the devil blush. Sex, drugs, adultery, greed, vehicular manslaughter: they did it all.
Now you can relive their glory days in The Dirt, Netflix's cinematic adaptation of the band's bestselling novel. Lest you worry their stories of lust have been toned down for the screen, the opening squirting scene should put your mind at ease.
A Perfect Ending (2012)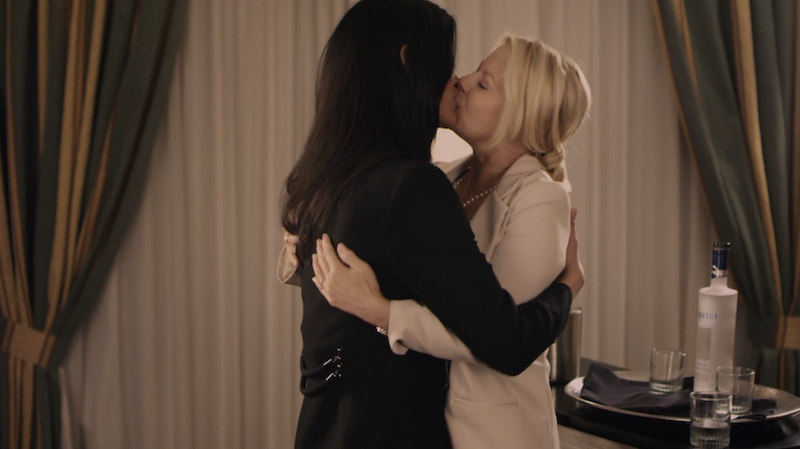 People living seemingly perfect lives can often harbor embarrassing secrets. For all the money and comfort her marriage buys her, Rebecca has never had an orgasm. Now approaching middle age, she fears she never will, until two friends put her in touch with a discreet and beautiful escort.
If Lifetime incorporated tender sex scenes into their melodramatic movies, the result would be A Perfect Ending. Just grab some tissues for the surprising finale.
Duck Butter (2018)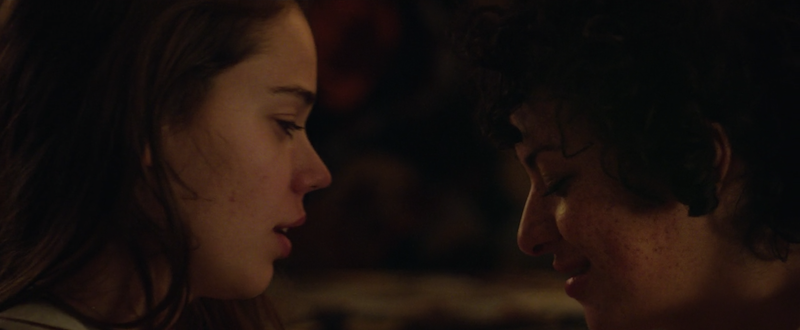 Alia Shawkat of Arrested Development fame stars in this experimental indie mumblecore comedy about two fed-up women who decide to conduct an experiment. They'll spend 24 hours together, having sex every hour and promising to be completely honest with each other the entire time.
What starts as a fun game soon becomes an exploration in intimacy in all its forms. While the sex scenes are a major part of the film, the chemistry between Shawkat and her co-star Laia Costa is the star.
365 Days (2020)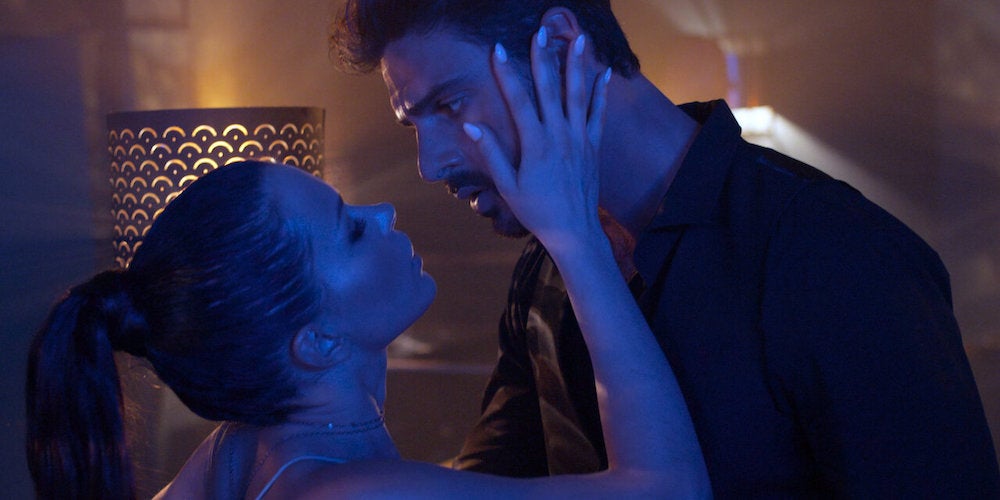 With an incredible 0% on Rotten Tomatoes, you might wonder why 365 Days has spent so much time in Netflix's top 10. That is, until you remember this is a list about sexy movies on Netflix.
365 Days is a direct to Netflix softcore BDSM film about a shy sales director who gets kidnapped by the Sicilian and given a year to fall in love with one of their most dangerous men. The sex is hot, the story is dumb as hell, and the acting is awful; still this exploitation film is a ton of fun. Just be aware going in it has deeply problematic consent issues and deals with kidnapping.
Nasha (2013)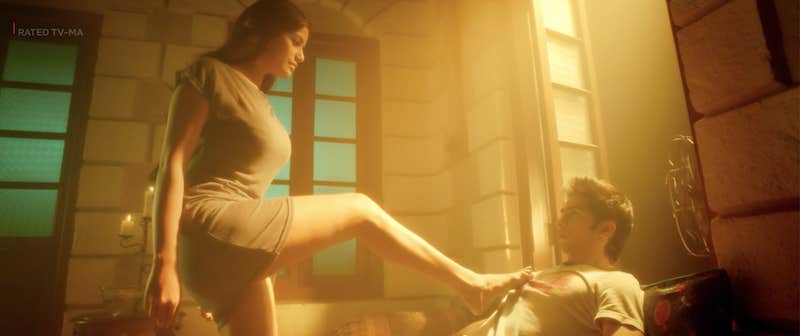 Here's an Indian erotic drama for anyone who likes foreplay more than sex itself, a tale of an 18-year student who becomes obsessed with his new drama teacher.
Riding a line between a romantic drama and a stalker film, Nasha develops from its creepy beginnings into a story about forbidden love. There's no real nudity, but the elaborate build-ups and fantasy sequences make for a surprisingly hot watch.
Newness (2017)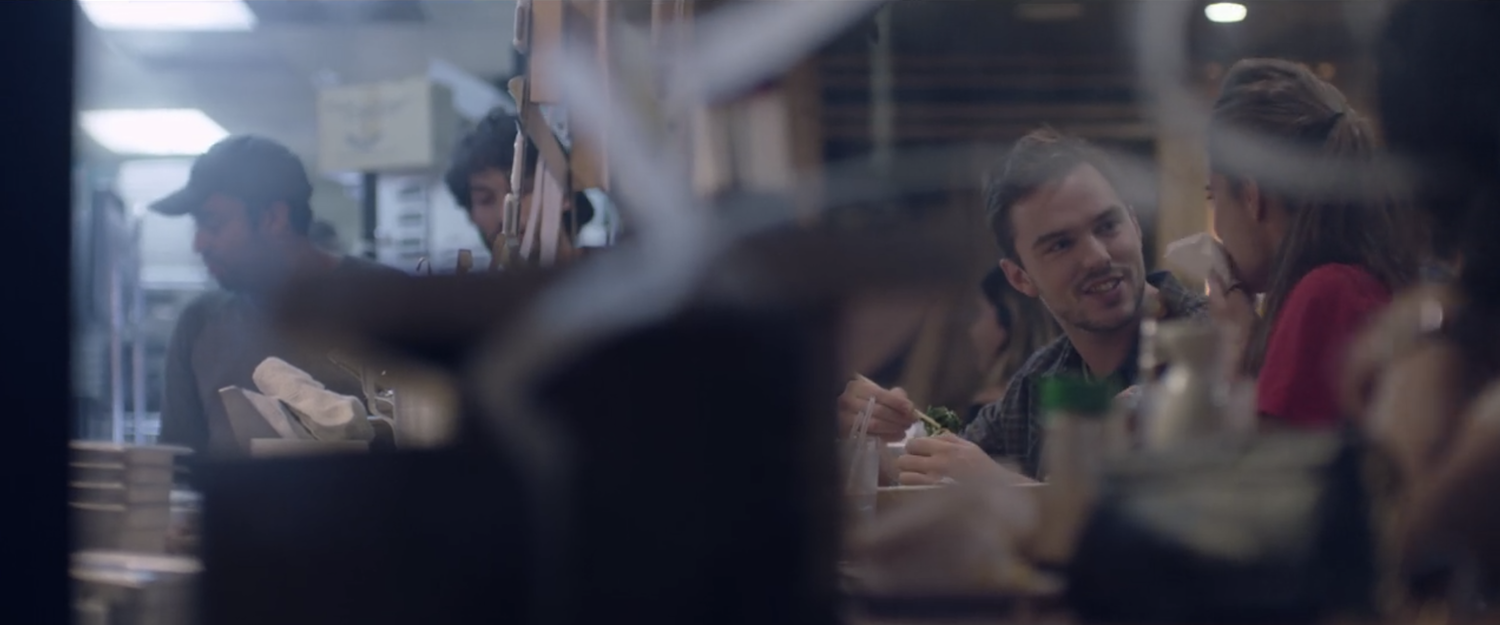 Newness plays with the concept of open relationships from a sweet, if not naive, point of view. Viewers follow a millennial couple who finds themselves in a rut after trying monogamy and decide to give other people a try. Surprisingly free of melodrama, Newness provides a compelling and raw story of the questions non-monogamy can raise.
B.A. Pass (2012)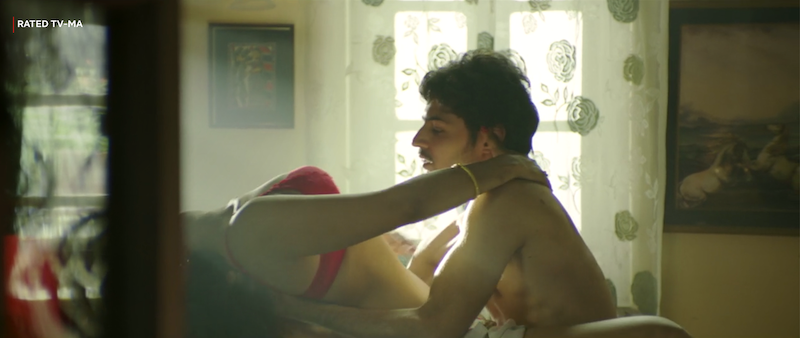 Yet another Bollywood entry on this list, B.A. Pass shows the ways other nations figure out how to explore sexuality within cultural confines.
This erotic thriller follows a broke student who is seduced into becoming a gigolo by a beautiful rich woman. Setting aside his morals, he takes on increasingly more dangerous jobs, with disastrous results.
Showing graphic sex with no nudity, along with some dark plot twists, B.A. Pass is just like all the other movies on this list. The only difference is you have to imagine the nipples are there.
The Art of Loving (2017)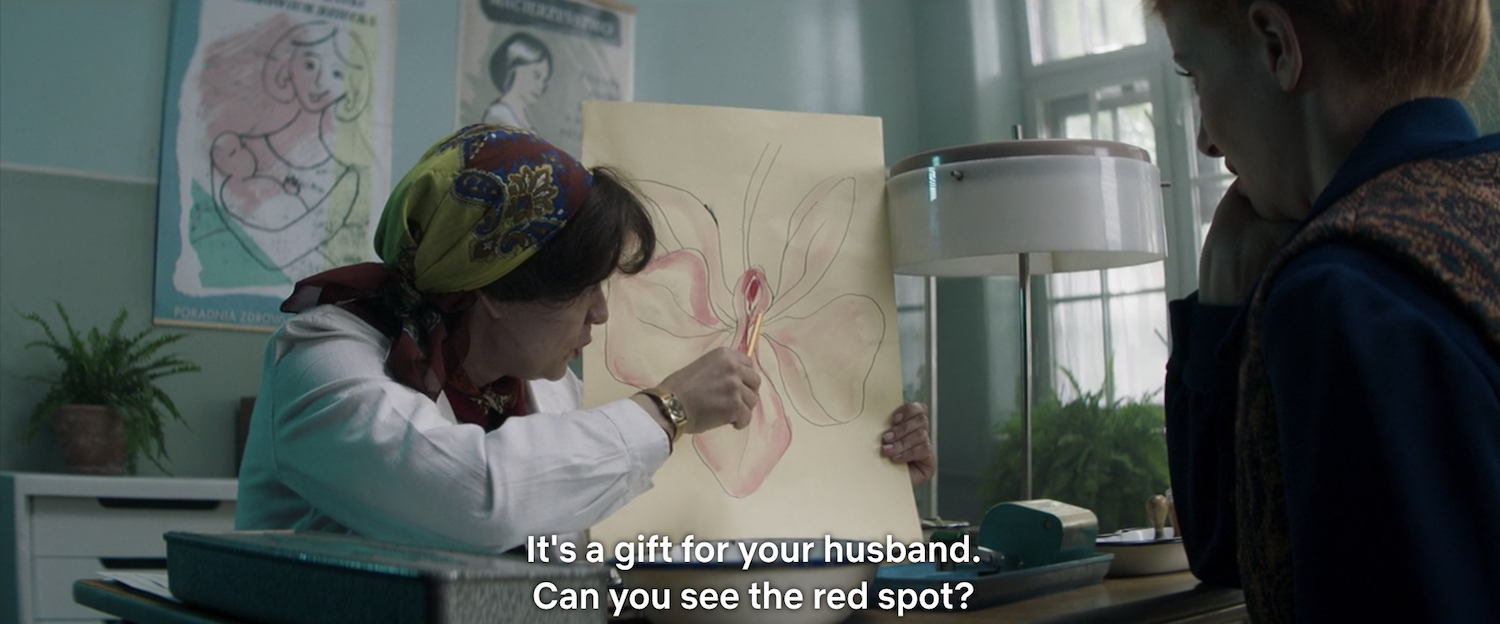 The Art of Loving tells the important story of feminist and sexual health icon Michalina Wislocka. A gynecologist and sexologist living under Communist rule in Poland, her work on topics like the sexual needs of lonely people and contraception was censored due to its subject matter.
With Oscar-worthy cinematography and legitimately sensual sex scenes, The Art of Loving honors the work of its subject by both informing and supporting your sexual desires all at once.
Desire (2017)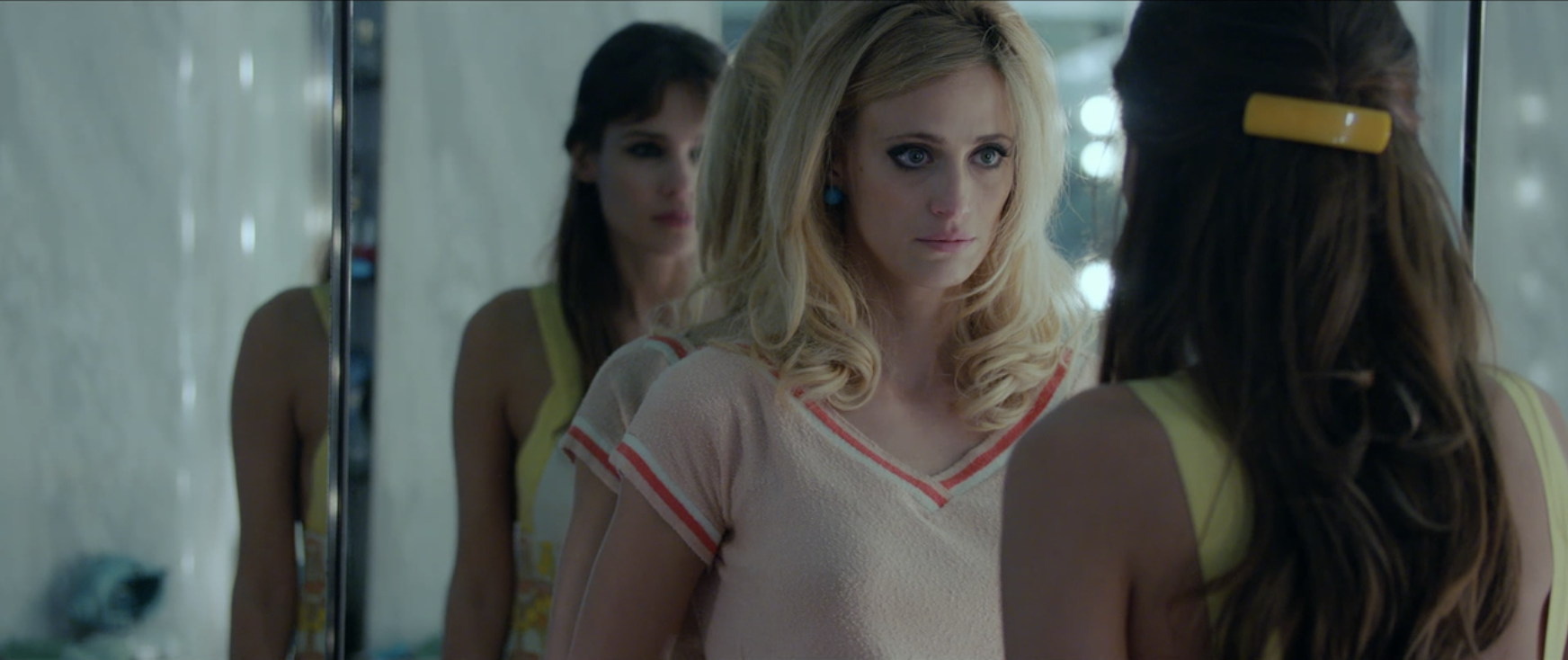 There's nothing like a trashy fantasy to get the juices flowing, and Desire is as trashy as they come. Lucia and Ofelia might be sisters, but their relationship has been badly damaged for seven years.
Finally meeting again to celebrate Lucia's wedding, things seem like they could heal, until Ofelia meets Lucia's husband and new sparks begin to fly. Graphic and darkly funny, Desire is an unconventional fantasy, but sometimes those are the hottest ones.
---
Porn on Netflix: The sexiest movies to watch
By the Sea (2015)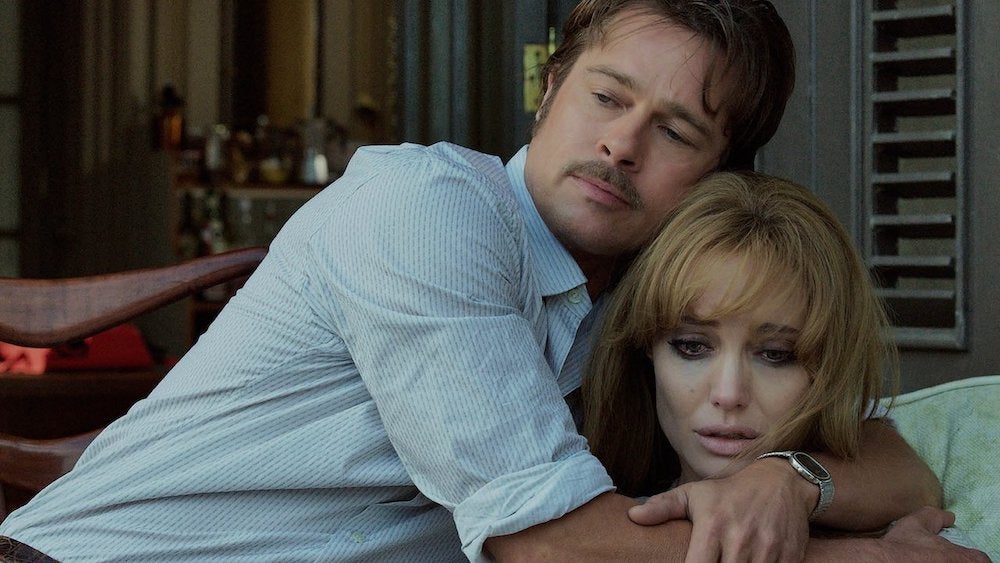 By the Sea is an odd film, a sad story about a couple trying to fix their marriage, told by one of Hollywood's biggest it couples. Brad Pitt and Angelina Jolie co-star as a writer and a dancer who go on vacation to a coastal hotel.
Barely speaking when they set off, the trip becomes an explosion of sex, fights, and confessions. The fights are painful to watch, but the sex scenes and incredible. Just don't watch this with your significant other if you're on the rocks.
Elisa & Marcela (2019)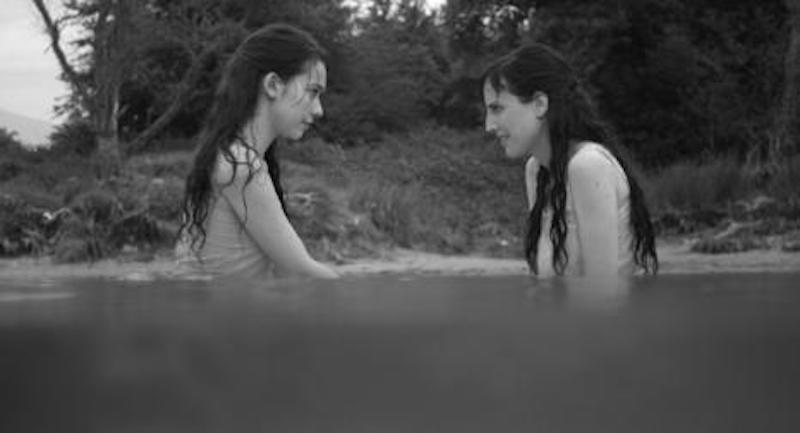 The true story of Elisa and Marcela, two women who passed as a heterosexual couple in 1901 and were eventually legally married, is beautiful. You'd think this story would get a thoughtful adaptation, but Elisa & Marcela is a pretentious black and white bore.
It's one redeeming factor is the eroticism of its surprisingly passionate sex scenes. If only the rest of the movie had the same romance, but fans of on-screen sex should make time Elisa & Marcela.
She's Gotta Have It (1986)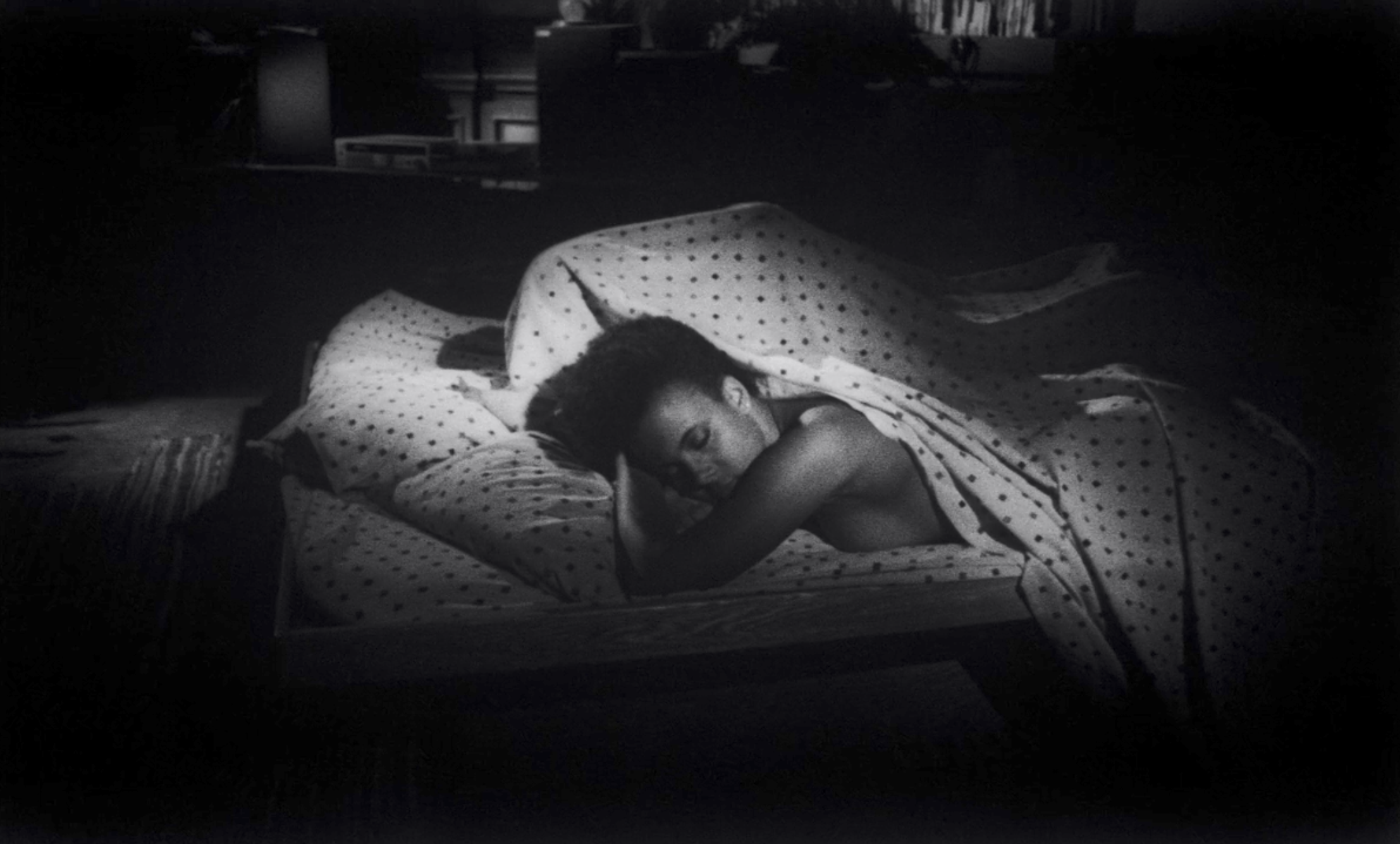 Spike Lee's feature-length debut, She's Gotta Have It, is a sex comedy ahead of its time, especially in light of today's widespread resurgence of non-monogamy. Nola Darling is a young, beautiful Brooklyn native who is currently dating three separate men, refusing each one's requests for commitment. Nola enjoys her freedom, but her suitors have other ideas.
She's Gotta Have It is a wildly important to film to American indie cinema, but beyond that, it's a genuinely sexy examination of romantic autonomy in the modern world. With erotic sex scenes and beautiful black-and-white photography, She's Gotta Have It is a piece of cinema history you'll have a lovely time viewing. If you love it, be sure to check out the rebooted Netflix series by the same name on our list of porn TV shows on Netflix!
The Tree of Blood (2018)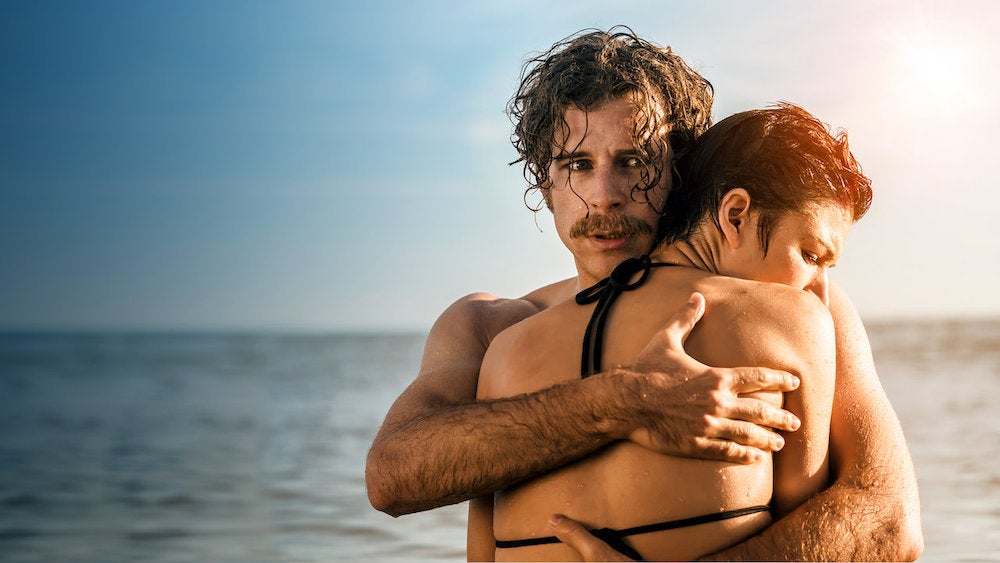 This erotic tale of generational tragedy finds a couple traveling to the wife's old family farmhouse to explore their shared family history. 25 years of relationships, murder, cheating, and heartbreak reverberate through the entwined roots of their families, threatening to tear apart our heroes' love in the present.
The Tree of Blood lives up to its name; this is a pitch-black drama about the way violence stains generations. However, its sex scenes are a hot welcome escape from the bleakness.
Dry Martina (2018)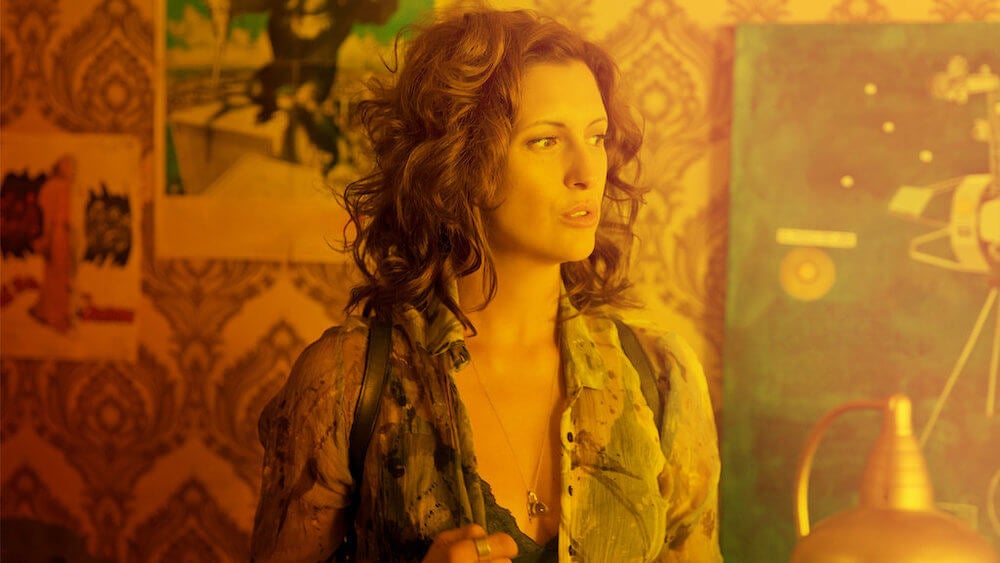 Once upon a time, Martina was a famous singer in Argentina, but heartbreak has stolen her voice. When her supposedly lost sister shows back up in her life, bringing along her handsome partner César, Martina feels the fire come back to her voice.
Dry Martina is a complicated comedy-drama about lust and a woman's libido that doesn't always present the healthiest image of sexuality. However, its combination of graphic sex and solid laughs make for a great time.
---
---