On April 17, webcam model CammiCams saw a tweet that made her blood boil. ImLive, the site where she'd been camming for two years, indicated it was offering Fox sportscaster Joe Buck $1 million to announce its cam shows live.

At the time, Cammi, who's from California and over 35, made the majority of her income on ImLive, a live camming site that takes up to 80% of the revenue performers generate (in comparison, most adult cam and clip sites take around 40%). ImLive's offer of $1 million to a sportscaster during the coronavirus pandemic—money Cammi says the platform could have spent on supporting its performers during a time of financial hardship—struck Cammi as insensitive and unfair. Though Buck ultimately turned down ImLive's offer, Cammi tweeted her concerns the next day:
"Let's take a look at where this money is coming from," she wrote. "ImLive needs to take care of their models and pay them more than 20%, 30% or 35%…now more than ever! I'm glad [Buck] turned it down. So now ImLive might give this million dollars back to their models."
Instead of redirecting that cash to its models, though, ImLive kicked Cammi off of its platform for her critical tweets.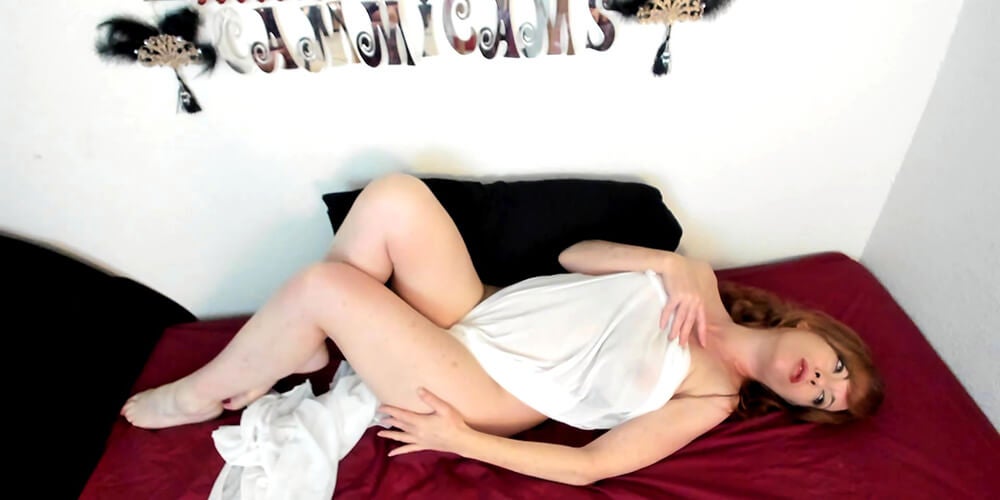 The email dismissing her, which she shared with the Daily Dot, read, "It has come to our attention that you have continued to post negative statements regarding ImLive.com on social media. As such, ImLive.com has decided to end its association with you forthwith."
Cammi insists that her tweets weren't negative statements about ImLive. Rather, she was "asking them to pay their models more instead of wanting to give millions to millionaires like Joe Buck," she says. Cammi adds that she reached out to her model representative at ImLive to express her concerns and got no response for a day before tweeting.
ImLive's VP of business and public relations, Adrian Stoneman, tells the Daily Dot, "Unfortunately we do not comment on individual cases or discuss accounts held on ImLive."
Cammi already had a contentious relationship with ImLive, which reports contracting work from more than 40,000 models, mostly based outside of the U.S. She'd been blocked from the company's customer service forum for repeated complaints about the platform's features. But her story still serves as a cautionary tale for adult content creators who rely almost exclusively on camming and clip sites for their income.
Alana Evans, president of the sex industry union Adult Performers Actors Guild (APAG), tells the Daily Dot that Cammi's situation with ImLive "puts a light on the control that the companies have over the performers."
This reality isn't exclusive to contractors in the adult industry. YouTubers are beholden to YouTube, Instagram influencers rely on the social platform, and contractors in all industries sign less-than-favorable agreements to get paid for their work. Adult content sites that host contractors' videos, however, are still "Wild West" territory, says sex worker, media strategist, and activist Siouxsie Q, in the sense that many are relatively new and often left out of the mainstream dialogue.
READ MORE:
Amid the pandemic, that might be changing. Model signups on adult cam and clip sites have increased since stay-at-home orders were put into place across the U.S. as people lost their jobs or had their work limited. ImLive acknowledged the increase in signups with a promotion that would give $100 to new ImLive performers after they made their first $100 on the site.
For those entering the adult industry, it's important to acknowledge the control certain sites have over users' livelihoods and content. "This is a marginalized community and we are giving up so much privacy when we're sharing this type of content that if it gets in the wrong hands, that's a real issue," says Siouxsie Q, "especially for folks who are doing this to survive during the pandemic and have not chosen this as a career for the rest of their lives."
Adult videos lingering online have been a problem for Priscila Magossi, 35, a Brazil-based social scientist with a Ph.D. Magossi started the New Camming Perspective, an initiative focused on human rights in the adult camming industry. She worked as a cam model on ImLive from 2010 to 2018, then as a consultant with the company until 2019, but no longer wants any images or videos from her camming days on the internet. However, old recorded videos of her camming on ImLive keep surfacing.
"I've already asked them so many times to remove it," she says. "I've asked the [customer service] team, the compliance team, I've asked the representatives… And they don't feel responsible for anything."
Stoneman tells the Daily Dot that "ImLive removes model content immediately at the moment the model deletes their account," but acknowledges the possibility for ImLive content to turn up on other websites. "In this case, ImLive actively pursues its removal and also advises the model to reach out to the site involved," he says.
Magossi shared a May 26 email she sent to ImLive's CEO Yair Shai in which she laments that she's been asking ImLive to take down her content for the past two years. In the email, she said there were 13 new search results for her ImLive performer name within a week. (Shai did not respond to the Daily Dot's requests for comment.) Magossi has resorted to hiring a service that looks for search results with her old performer name and removes them, which costs her $160 a month.
"I didn't allow [ImLive] to make use of my image for the rest of my life," Magossi says.
However, she can't be sure that this is indeed the case. Magossi doesn't have a contract from when she first signed up as a cam model with ImLive. Rather, she agreed to the terms of service on the website, which updates occasionally without notifying content creators. As the current terms on the site put it to users: "It is your responsibility to regularly review this Agreement as it appears on the Site."
Cammi, too, has been unable to access the original terms she agreed to with ImLive. Since getting banned from the site, she has been requesting access, now with the help of her lawyer and APAG.
APAG started working with Cammi because of a different concern she had with ImLive. The platform had promised cam models 70% of the money they earned from each new member they brought to the site. Then, ImLive offered free bonus credits to those new members. Instead of paying for those free credits, Cammi says, ImLive took the money from the models' cut without informing them.
"What we're usually accustomed to is if companies do something like that, they might only give you notice right then of the change, but normally there is some kind of notice," Evans says. APAG claims it never saw ImLive inform models they were paying for viewers' discounts.
"As with any change on the site that affects our partners, be it members, models, studios or affiliates, all parties are notified in advance and our on-site guides are updated accordingly," says Stoneman. He indicated part of ImLive's guide that reads, "When a Member uses Bonus Credits (as part of an ImLive promotion on the site), all Hosts will receive 20% commission."
The problem, according to Amy, a 28-year-old ImLive model in the U.K., is that "it is unclear how and when members have" bonus credits. Models don't find out if bonus credits are being used by members "until the very end of [a] private show," at which point the models have already done the work for potentially much less pay than they expected. "You are working, but don't know what you are getting paid for," she says.
"She's now had her income source removed because the company was doing something that she called them out on, and they didn't like it."

Alana Evans, president of Adult Performers Actors Guild
Evans says Cammi watched as ImLive kicked her off Discord "so she [didn't] alert other models to the problem," and then blocked her on Twitter for the same reason. Then, the Joe Buck incident took place, and for Cammi, that was the last straw. "She's now had her income source removed because the company was doing something that she called them out on, and they didn't like it," Evans says.
Cam sites offering celebrities exorbitant sums to work on their platforms is a typical PR stunt in the adult industry. But it's difficult to dismiss the stunts as harmless when those same platforms appear to take models' money without disclosure.
Lately, online sex workers have been grappling with other adult sites failing to openly disclose changing policies. OnlyFans has been locking sex workers out of their accounts without warning (but later reinstating some) and recently limited referral bonuses. Sextpanther, a sexting platform, came under fire for burying an exclusivity clause in its contract, meaning it wanted to bar users from using other pay-for-messaging sites. Sextpanther took that clause out of its contract about a week and half after adult performer Amberly Rothfield brought it to the company's attention.
Meanwhile, other adult content sites have been offering higher than usual payouts to help support sex workers during the COVID-19 outbreak. Subscription sites MV Crush and FanCentro are now both offering 90% payouts to content creators. Porn site xHamster and cam site Stripchat have both recently doubled payouts to performers.
Of course, not all cam models have had issues with ImLive. A couple who currently use the platform and wished to remain anonymous say that ImLive has treated them well, though one said customer service could get back to her a little faster. Even Magossi doesn't harbor too much ill will against the company. "My intention to expose ImLive is not because I'm against ImLive as a company," she tells the Daily Dot. "It's because I am against oppression in the scene, and I think the only way to change things is exposing what is wrong. If we remain silent, nothing will change."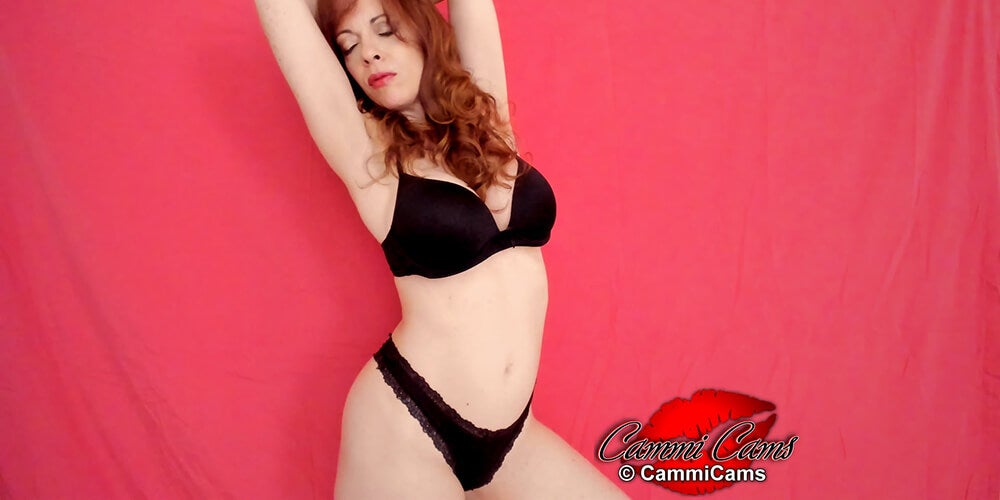 While speaking up got Cammi booted from ImLive, she's still camming and posting content on adult platforms like MyFreeCams, Flirt4Free, and ManyVids, all of which she's been using for roughly 11 years. "I've never had a problem with them, ever," she says.
Cammi says she would like to pursue legal action with ImLive but can't since the company is headquartered in Andorra. "I would basically have to fly to [Andorra]," she says. It's impossible to do so mid-pandemic and would be a costly and time-consuming endeavor otherwise.
While it's not everyday that performers get banned from cam sites for complaining about a celebrity PR stunt, Cammi's story illuminates how hard it is to be a single voice speaking out against a large adult industry company. Magossi says she believes many current ImLive users are reluctant to talk publicly about the site's practices.
"This is an industry in which power is concentrated in the hands of a few," she says, "and Imlive is still considered one of the big players."
As of June 1, however, ImLive reduced its bonus credit payouts for models from 20% to just 12%, and ImLive models started discussing it on the forum Stripper Web. A thread previously made up of mostly Cammi's complaints with the platform now features other models speaking out against ImLive's practices.
"I feel insulted and [am] definitely closing my account with them," one writes in response to the reduced bonus credit payouts. "This time is just too much."
Editor's note: This story's headline has been updated.