Adult games can make spicing up things in the bedroom more playful than you'd think. Sex games take the stress and pressure off the consenting parties and offer up nothing but a good 'ol time. (Or a "sexy time," as Borat would say.)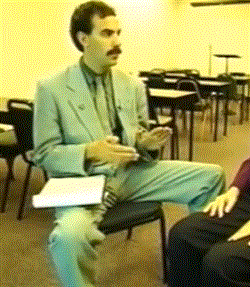 And there's a ton of games to choose from so you'll never get bored with just one. In fact, you may find yourself collecting these games. And honestly, why not? They're fun and can add a new dynamic to your relationship. Plus, trying new things is supposed to be good for you, right?
Listed below are some playful sex games for both adventurous and cautionary couples.
From the manufacturer:  Enjoy the thrills of casino gambling with your lover. The games are the same as popular casino roulette, craps, blackjack and slot machine play, but the rewards are much more intimate. Earn sexual rewards during game play and redeem your chips at the end of the game for favorite sex positions that are printed directly on the chips. Viva Lust Vegas.
Price on Amazon: $18.92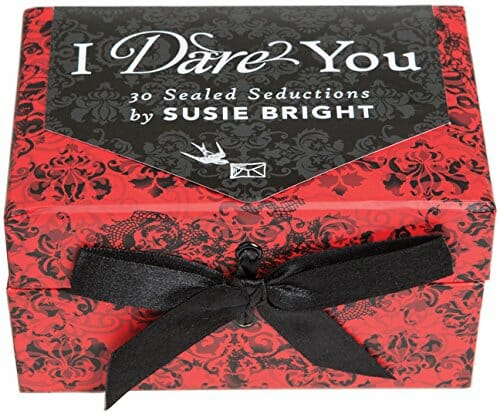 From the manufacturer: From sexpert Susie Bright, this luxe box contains 30 seductive prompts and dares each sealed in an envelope ready for the taking. Select an envelope, tear it open, and read the card aloud to discover what comes next. No two lovers will play the cards the same way twice!
Price on Amazon: $13.45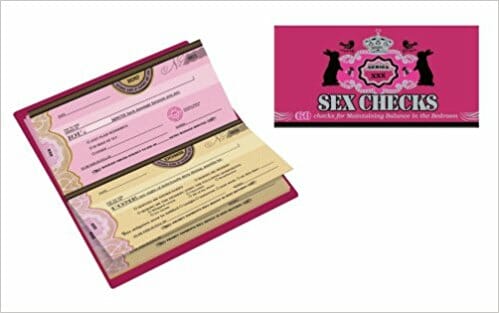 From the manufacturer: Who says money can't buy you love? Issued by the "World Bank of Savings and Love," these playful checks offer a diverse portfolio of options for the shy and adventurous alike. They feature fill-in-the-blanks and check-box prompts. The checkbook includes 30 IOUs and 30 UOMEs, making it easy for you to get back what you give. Best of all, these checks are guaranteed not to bounce (…unless you're into that!)
Price on Amazon: $9.97
From the manufacturer: Take sexy to a whole new level with this kinky version of truth or dare. Featuring 50 sticks with a racy truth on one side and a dirty dare on the other, this game is provocative but approachable, offering a fun and easy way to explore kink. Couples will be confessing steamy secrets and exploring undiscovered desires in no time. Let the naughty fun begin!
Price on Amazon: $10.95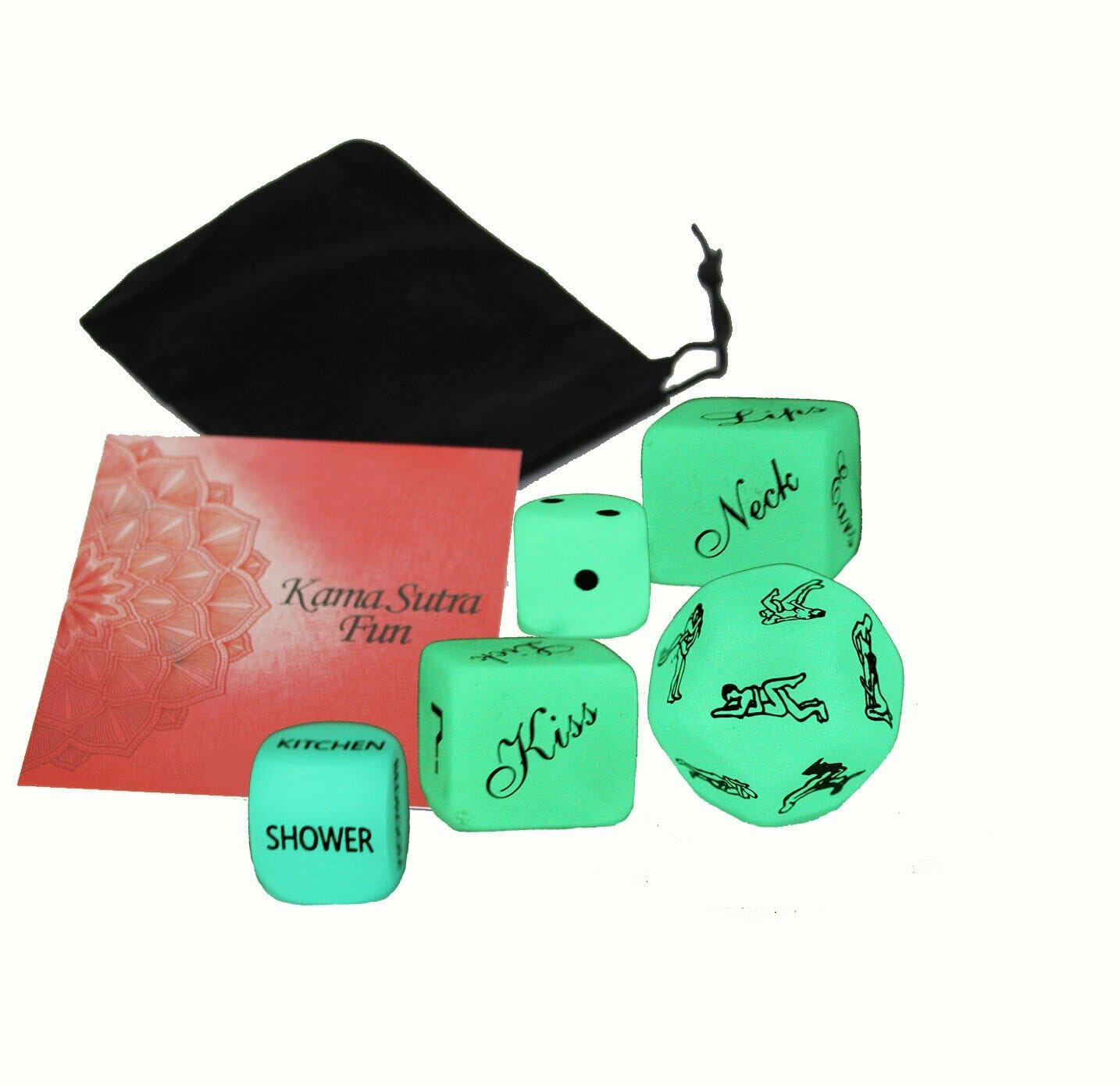 From the manufacturer: Want a spicy night in the bedroom? Connect with your partner by simply rolling the dice. Your love life should not be boring! Roll the numbered dice to see which lucky one will go first. Enjoy more intimacy with the Kama Sutra position dice, which will give you 6 fun positions to master. Kick it up a notch with the 6-sided location dice – because sex does not always have to start in the bedroom. 
Price on Amazon: $14.95 (regularly $16.95)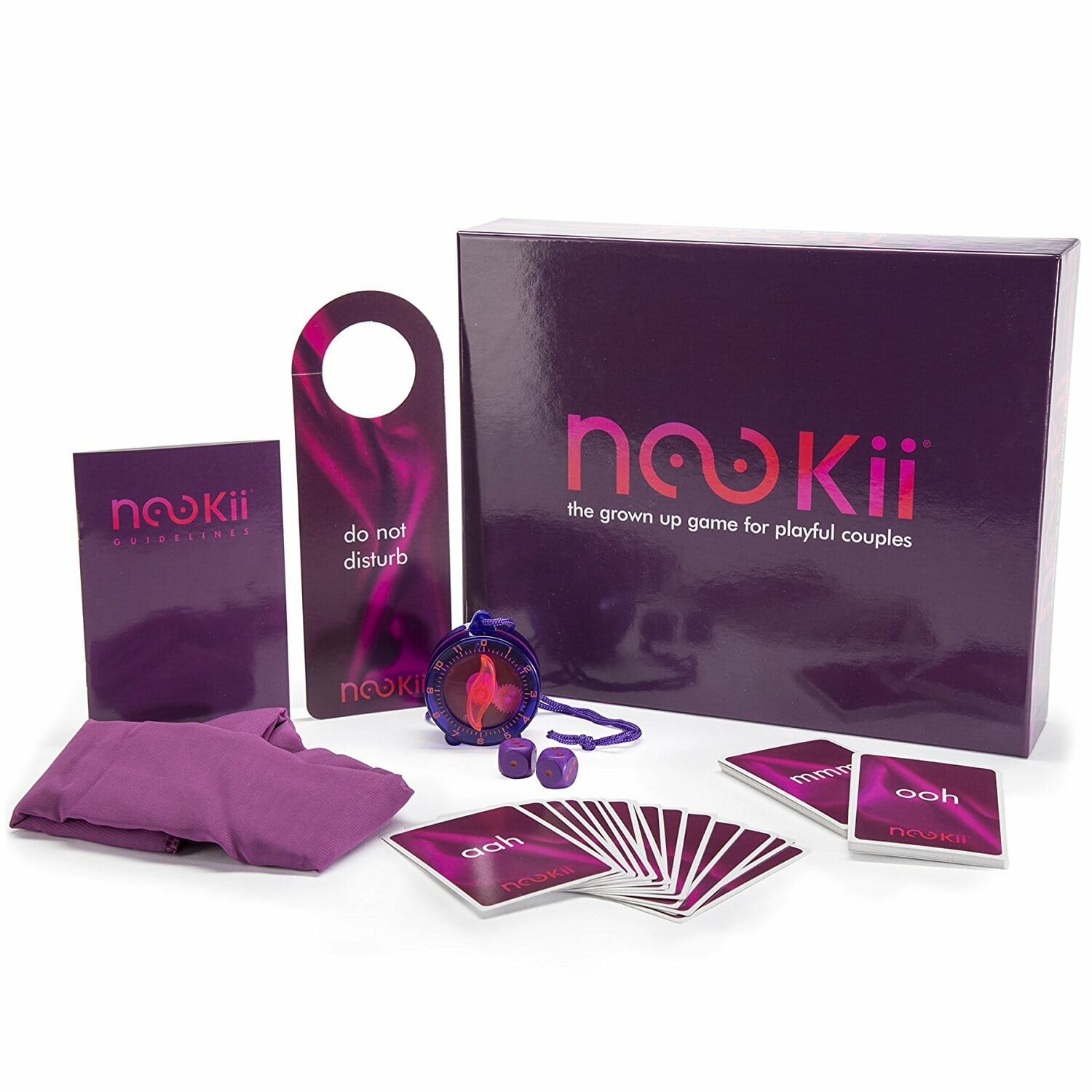 From the manufacturer: The Nookie Adult Game is no ordinary 'bored' Game! For a start there's no actual board – the two of you must use each other's bits and bodies for everlasting erotic play! Putting Monopoly to shame! We say everlasting, but the game is supposedly meant to last 30 minutes. With a time restriction like that, you certainly won't spend time packing the game away properly! Wink-wink! Nookie is incredibly hooky and with no overall winner – pleasure is assured on both sides!
Price on Amazon: $27.77
MORE BAZAAR DEALS:
The Daily Dot may receive a payment in connection with purchases of products or services featured in this article. Click here to learn more.