Since the Ever Given cargo ship got stuck in the Suez Canal last week, it's been an internet shitposting free-for-all. The ship was successfully freed on Monday, after six days. But people are still consuming memes and other media about the ship—and that includes erotic fanfic.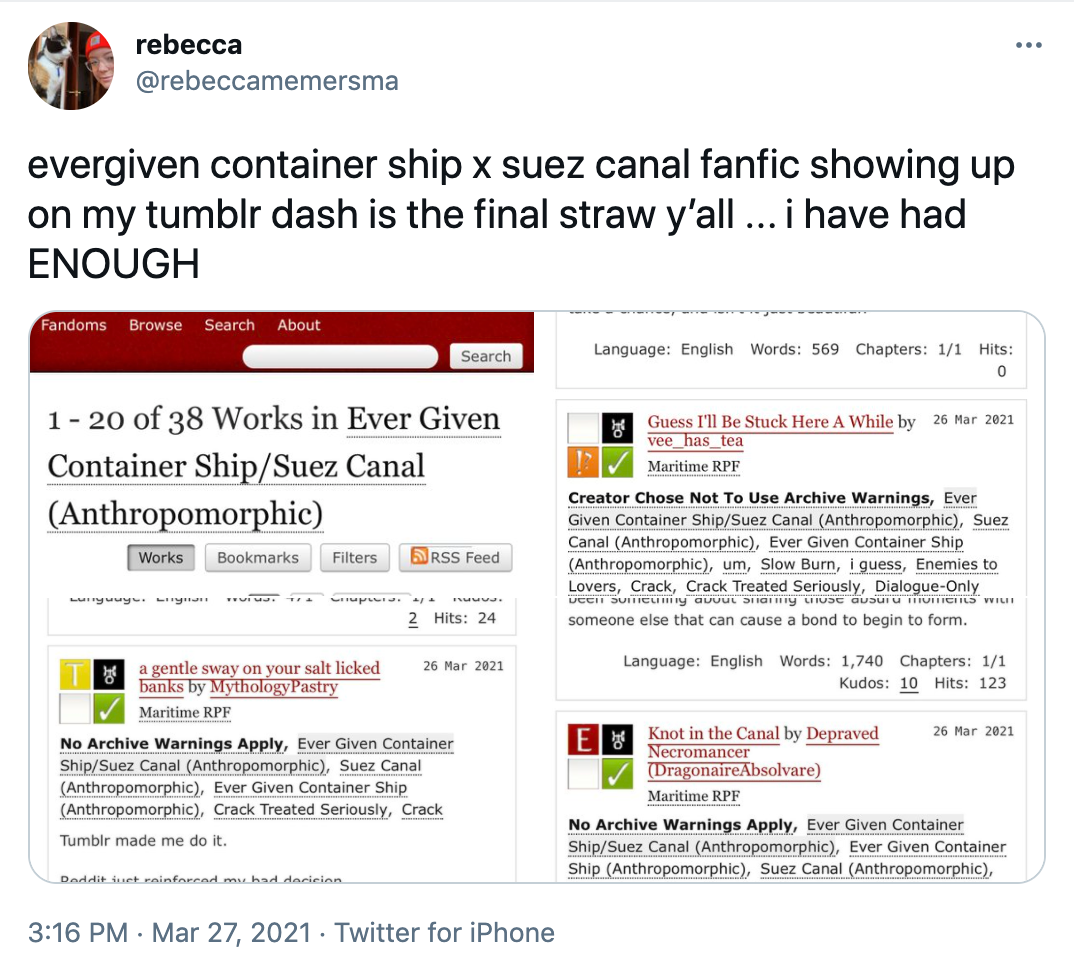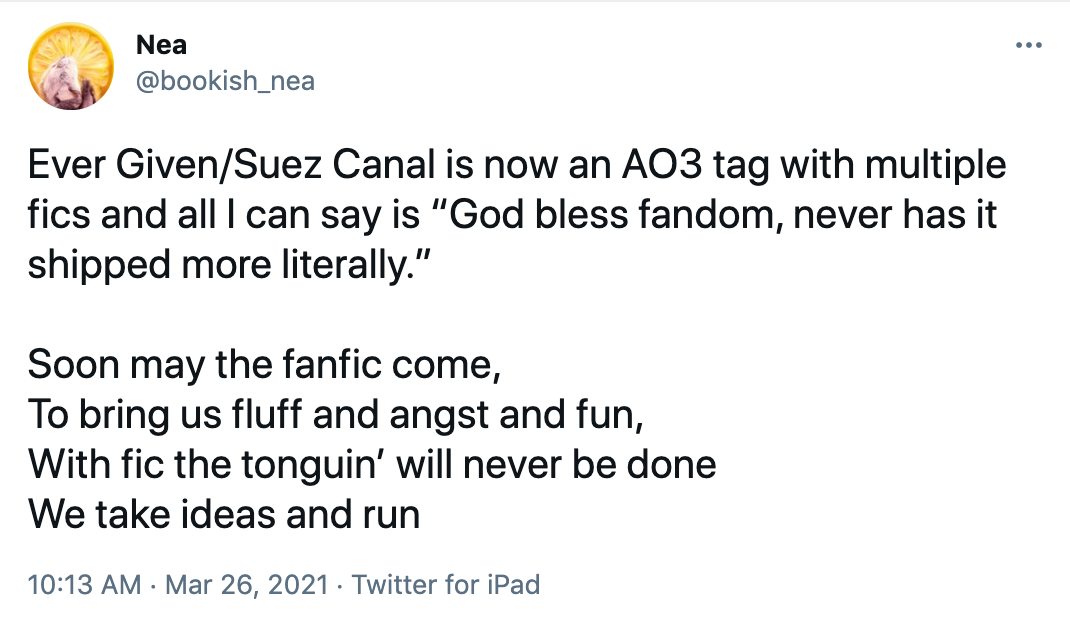 Blame Chuck Tingle and his revolutionary romance genre of sentient inanimate objects pounding each other in the butt, or just the Millennial and now Gen Z love of absurdist humour, but Suez Canal/Ever Given fic is out there and it is multiplying.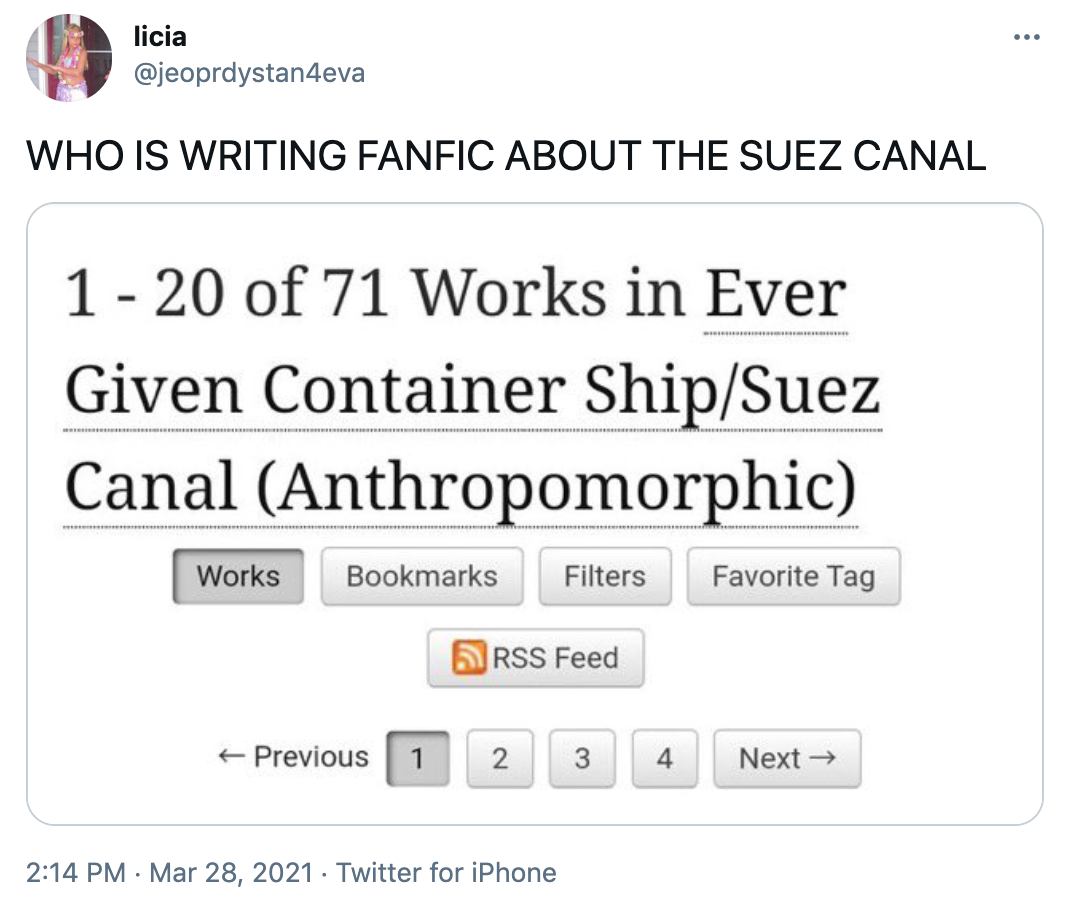 With 102 and counting entries on Archive of Our Own (AO3), ranging from hardcore BDSM to imitation Rupi Kaur poetry, there's bound to be something for everyone's highly cursed tastes. There's even a sea shanty. And so much A/B/O fic.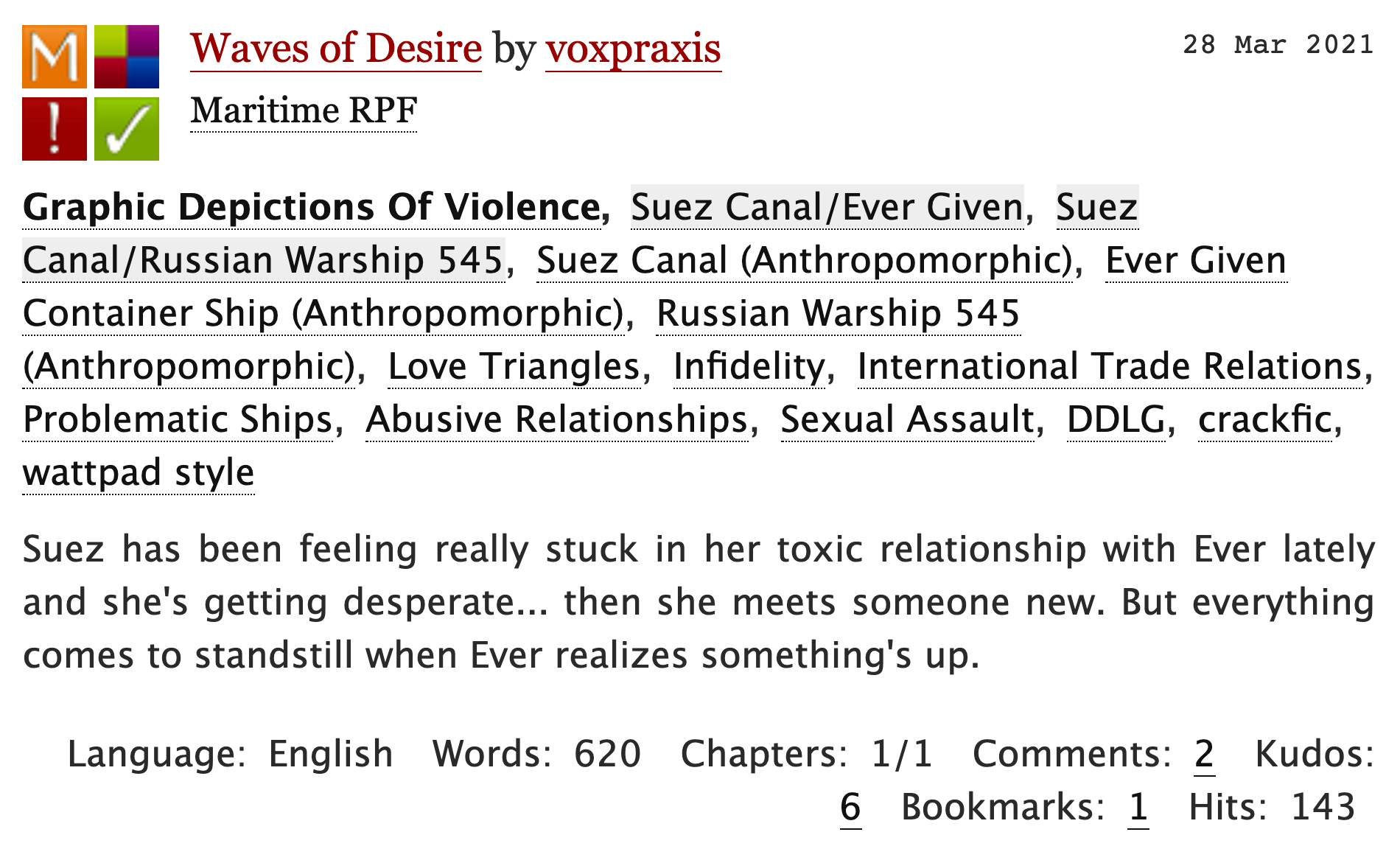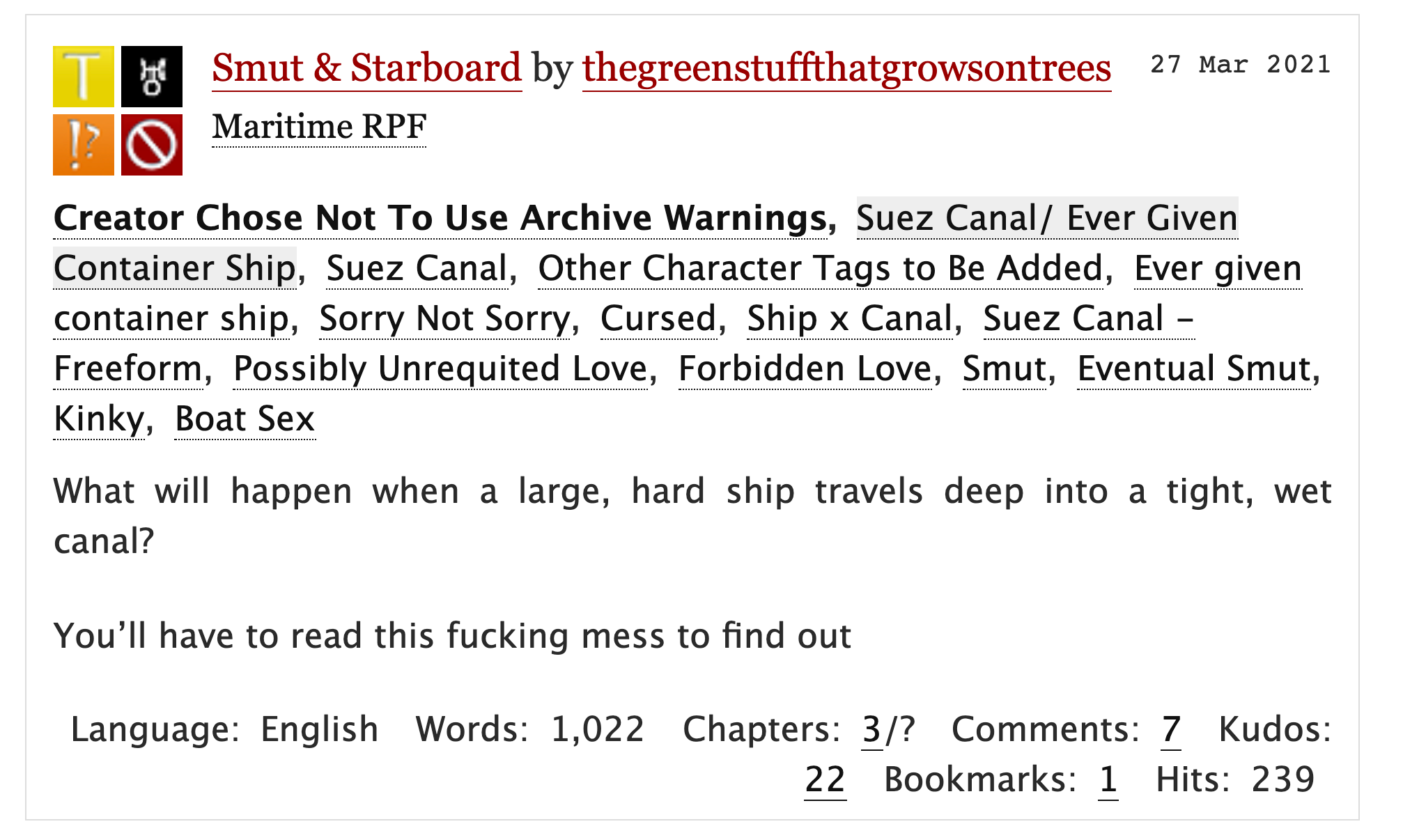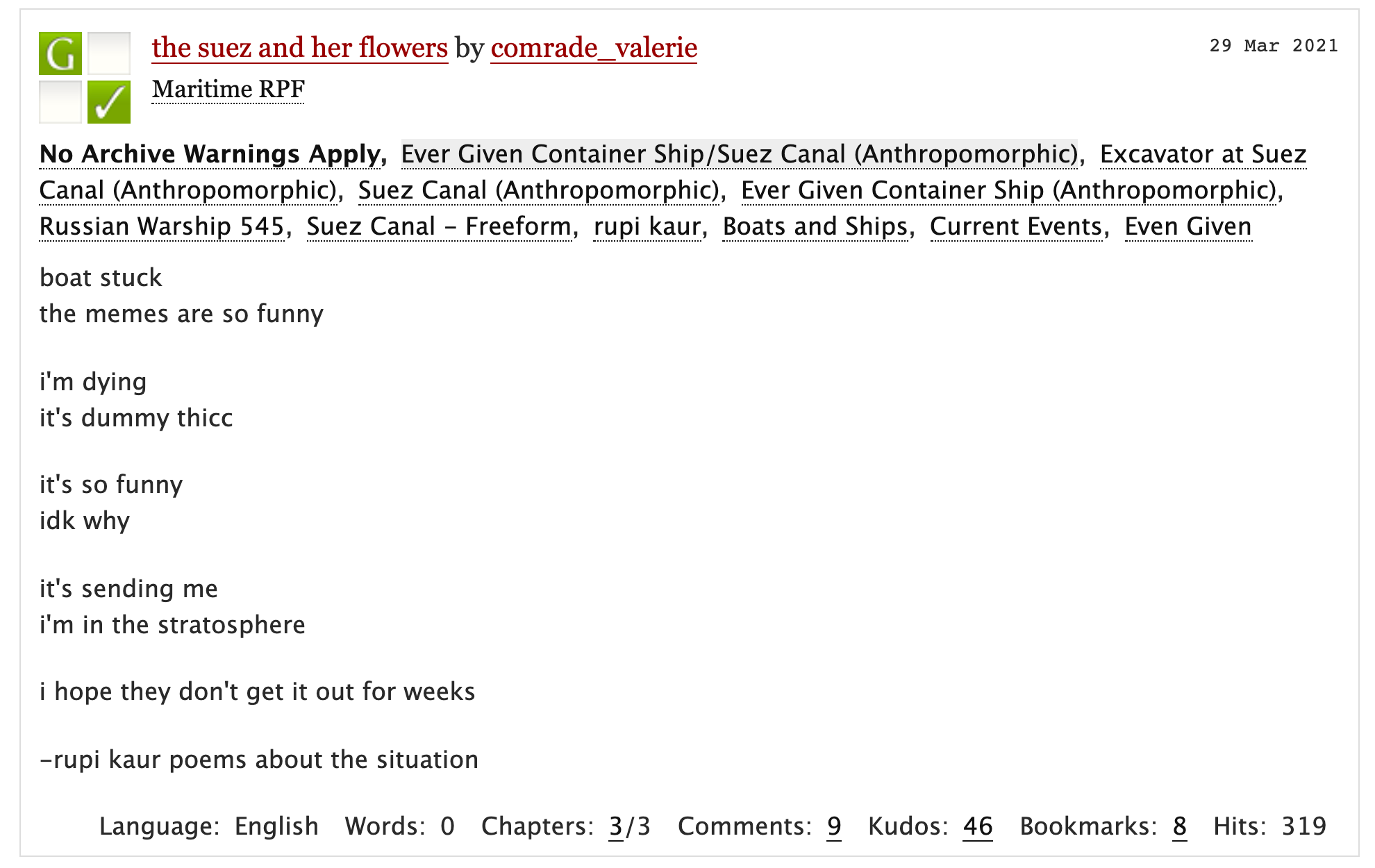 Reactions have been mixed, with some delighted, some disturbed, and some simply unable to cope at this latest bizarre development in the pandemic timeline.



However, it's not all just surreal, porny humor. Strangely, or perhaps not so strangely to people familiar with young, nerdy leftists, there's a lot of anti-capitalist satire in amongst the masturbatory weirdness and high drama, anthropomorphic crack fanfic. Some of it might even be… good?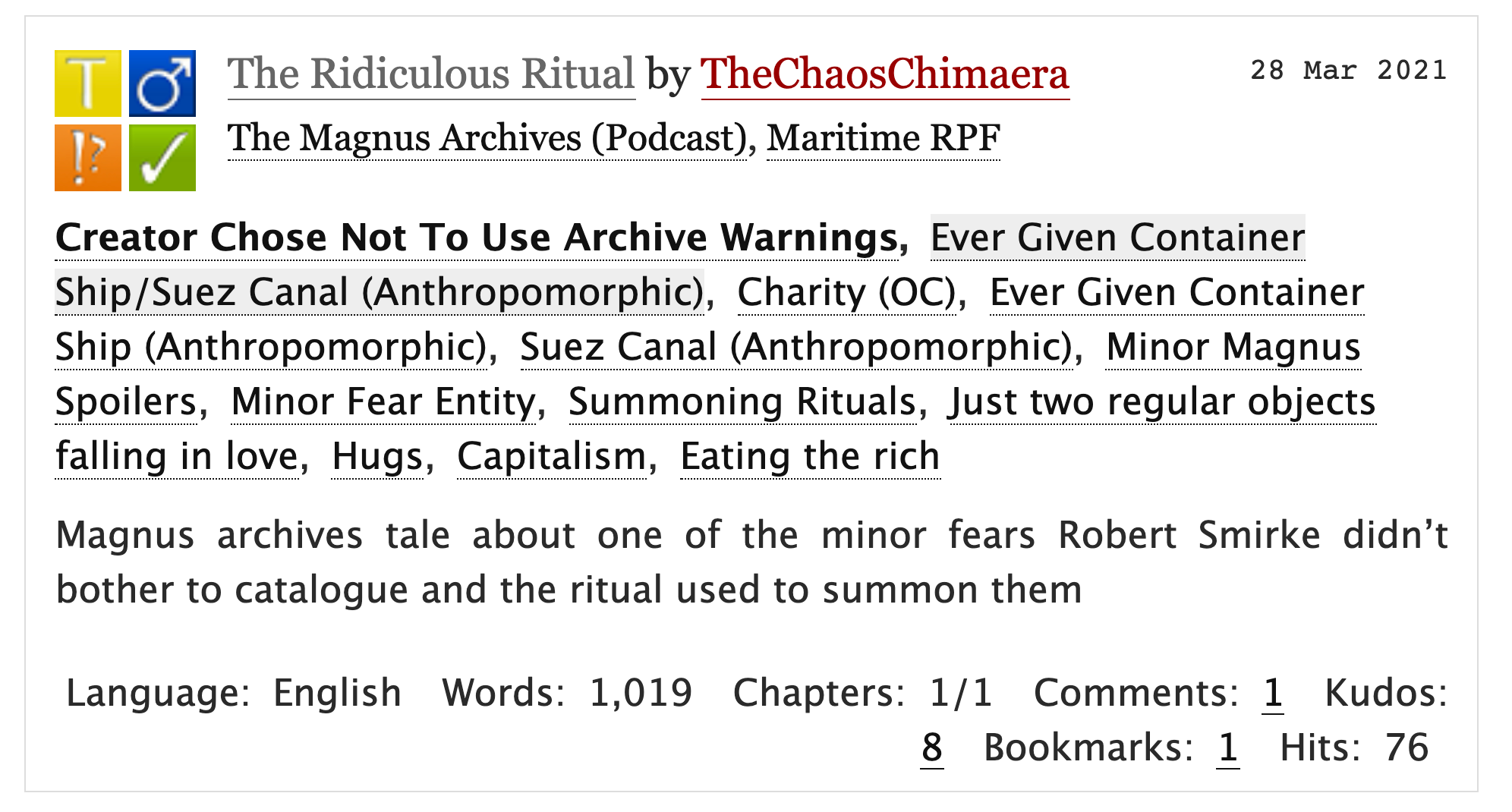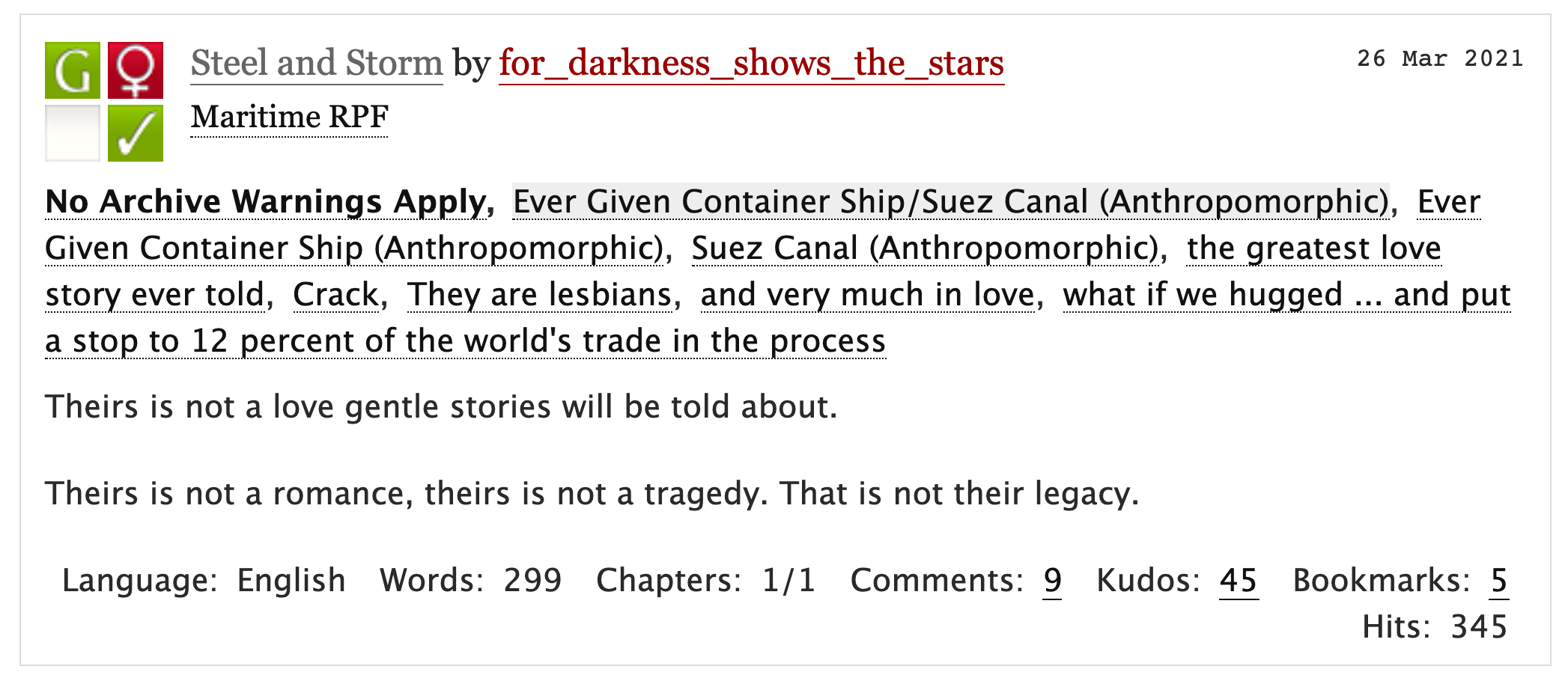 It's a weird, unsettling thing to behold, but these are unsettling times. Maybe satirical pornography featuring an oversized cargo ship and one of the world's major shipping lanes is the Modest Proposal our late Capitalist dystopia deserves.