Marvel fans knew from the start that WandaVision's Monica Rambeau (Teyonah Parris) is more than just a S.W.O.R.D. agent and side character in Wanda's sitcom universe. She's a Marvel comics superhero who's had various names over the years—Photon, Spectrum, and Captain Marvel, to name a few—and in episode 7, her superhero origin story finally arrived.
Warning: This article contains spoilers for WandaVision episode 7.
This wasn't a big twist like episode 7's gamechanging villain reveal, but it's an exciting tie-in to the Captain Marvel franchise. And if you're not well-versed in Marvel lore, it may still have come as a surprise. Back in episode 4, the show namechecked Monica's mother Maria Rambeau, aka Carol Danvers' best friend in the 1980s setting of Captain Marvel. Monica was just a kid at that point, but in the present day she's an accomplished S.W.O.R.D. agent and pilot.
This is pretty different from her comic book origin story, which introduced her as a harbor patrol officer facing sexism in the workplace. She gained superpowers when she destroyed a high-tech superweapon, preventing it from falling into the wrong hands. Absorbing a blast of energy, she became Captain Marvel decades before Carol Danvers adopted the title.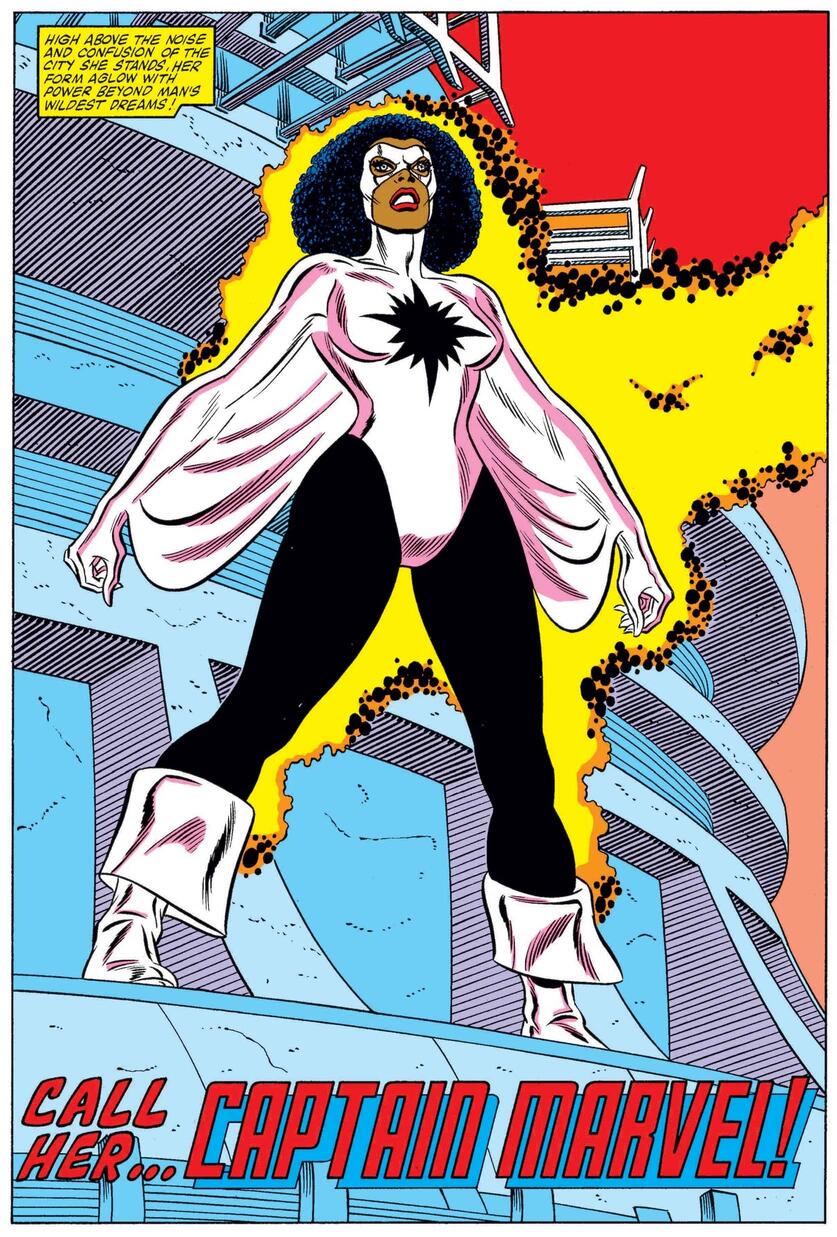 While investigating the Westview anomoly in WandaVision, the MCU's Monica Rambeau gets sucked into Wanda Maximoff's sitcom dimension. Darcy Lewis discovers that this permanently changed Monica's body, making it dangerous for her to go back inside "the Hex." But in episode 7, Monica makes that choice. Through force of will, she pushes through the barrier and arrives in Westview intact. Or so we think. While Monica retains her memories from the outside world, she arrives on the scene with a fresh set of superpowers.
In the comics, Monica's powers include energy absorbtion, super-speed, intangibility, and the ability to transform her body into pure energy. She's a good choice for spacefaring storylines, which ties into her astronaut training in the MCU, and her upcoming role in Captain Marvel 2. Yes, WandaVision sets the scene for a cinematic superhero team-up.
Monica's MCU abilities haven't fully been explored yet, but she's definitely powerful. This episode saw her face off against Wanda's magic, rebuffing an attack with what looked like super-strength and a sizzle of blue, glowing energy. Her outfit also looks like a riff on versions of her comic book costume: dark pants, and a pale shirt with a logo in the middle. She'll undoubtedly receive a costume upgrade in Captain Marvel 2—and get more of a chance to show off her new powers in next week's WandaVision.