Whether you love or hate our current commander-in-chief, there is no denying that this bathing suit is deeply disturbing.
Clothing company Beloved is already known for its hairy chest swimsuit and food-themed clothes, so this new addition fits right into that niche. Plenty of items of clothing are already graced with the countenance of our controversial president, so it was really just a matter of time before we started seeing more creative fashion.
Behold, the President Donald Trump bathing suit.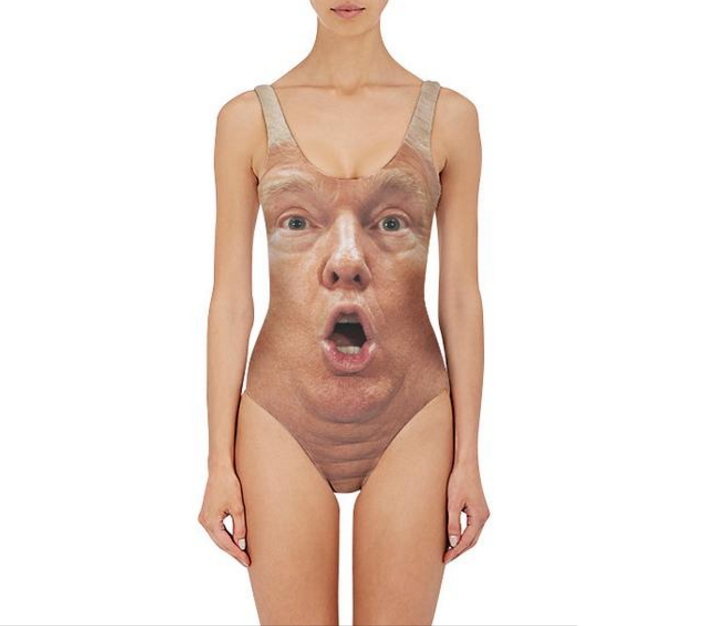 The suit has a basic cut, but that is its only similarity to regular swimwear. It features Trump's "shocked" face, larger than life and over pretty much the entire surface area of it. The fact that the suit is skin-toned really hurts its ability to be flattering.
The two commenters on the item have graced it with a 5-star rating, as well as a priceless review from one user, Jenna:

The president's infamous hair decorates the sleeves, and as there are no photos of the back, we are left to wonder what exactly graces the rear region of the one-piece. For just under $50, this polarizing piece of swimwear will ensure that you are never without something to talk about.
Not only that, but unlike many Trump-brand products, these are made in the United States.
H/T HuffPost