People have been confined to their homes due to COVID-19 for over two weeks now, and it's looking like we'll be domestic detainees for a while longer. The internet is overrun with memes and videos illustrating that we're already getting pretty restless. Across the world, most people find their lives suspended, struggling to cope, our antsiness easily morphing into full-blown anxiety. In China, mental health professionals have already noticed the birth of a mental health crisis due to isolation, fear, and a lack of faith in government leadership.
You know what helps with stress? Orgasms
The CDC and other health organizations are releasing valuable tips for maintaining your emotional wellbeing at this time, such as "start a new hobby or routine," "stay connected to other people," and "focus on the things you can control." Meanwhile, it's no secret that orgasms are an effective way to mitigate stress, and suddenly everyone has near-limitless time to, er, exercise this tactic of stress management. If you're edging on feelings of helplessness, the expert mental health advice about control might be best applied directly to your zealous new sex routine. BDSM is all about playing with concepts of control! Some people who cope with stress by exerting control may find relief in surrendering themselves to a dominant partner; others might be comforted by exercising precise control over a submitting partner.
Can "Yes, Master" help you master your melancholy?
An abundance of time for sex and self-pleasure is a call to probe your sexual boundaries, and boundaries are the name of the game for those who practice BDSM. Short for bondage, discipline, sadism, and masochism, BDSM is a very broad category of sexual predilections with something to interest anyone. Getting familiar with your own dirty fantasies can be packed with delightful surprises for you and your quarantine buddy (if you have one), and breaking up erotic monotony isn't the only benefit to knowing thy most licentious self.
Surveyed practitioners of BDSM attest to its mental health benefits, and studies reveal "bottoms," (and subs) or people on the "receiving" end of BDSM activities, show a measurable decrease in physiological signs of stress. There's even a subset of BDSM scenes that are specifically tailored for emotional catharsis!
Much like kinky people, BDSM resources are bountiful, but you might not always know where to look for them. Thankfully the internet (better known as the lifeline currently keeping everyone connected) has an interactive solution for anyone looking to dabble in some fresh deviance: BDSM cams.
Camming in the time of Coronavirus
Camming websites host models from all over the world, giving you the opportunity to chat with them, watch their performances, make requests, and tip accordingly. Chat rooms are open to viewers to preview for free, and you can switch to a private chat if you're not so much the voyeur. Performers are tipped in tokens, which, depending on the host site, allows you to purchase certain dirty menu options or can just persuade the model to paddle themselves a little harder. To find BDSM rooms, tags like #bondage, #fetish, or #submissive will deliver you to live streams where you can have a more personal, engaging experience with a pervy professional.
Though isolated, you certainly won't be alone on a cam site. A rise in spare time for sex and a need for human interaction is why camming sites have seen a surge in traffic since shelter-in-place orders started. As we continue restricting our outings, cam performers are noticing a tonal change from their usual shows; new and seasoned users alike are struggling with social distancing and reaching out for comfort. Cammers are still making people cum, but it seems like performers are providing a form of aftercare, too.
These live cam sites are the tops (or bottoms)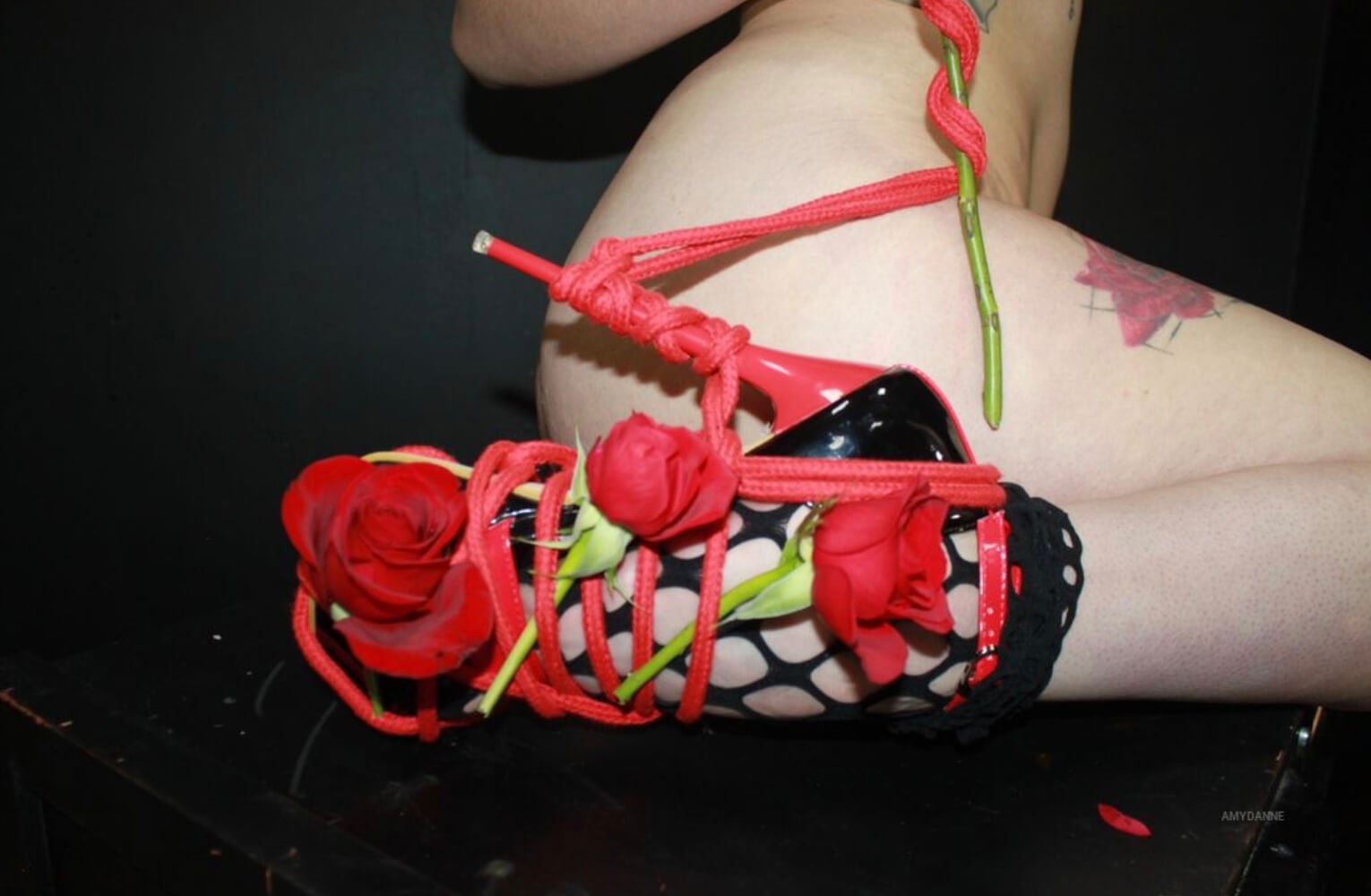 Jasmin has been providing the internet with interactive camming experiences since 2001. The home page is filled with short, live clips of the model, and you can hang out in the room and be teased with everyone else or you can pay for a private show.
Jasmin doesn't have a BDSM category but instead uses the term 'fetish' interchangeably. This isn't my favorite; yes, they're both kinks, and many people practice both, but it's important to know that they aren't the same. Regardless of the semantics, you'll definitely find your dom/sub vibes here. Performances are tip-based, and credit packages start at 28 credits for $38, 68 for $84, 98 for $119, 158 for $188, and models can receive between 30% and 80% payout.
---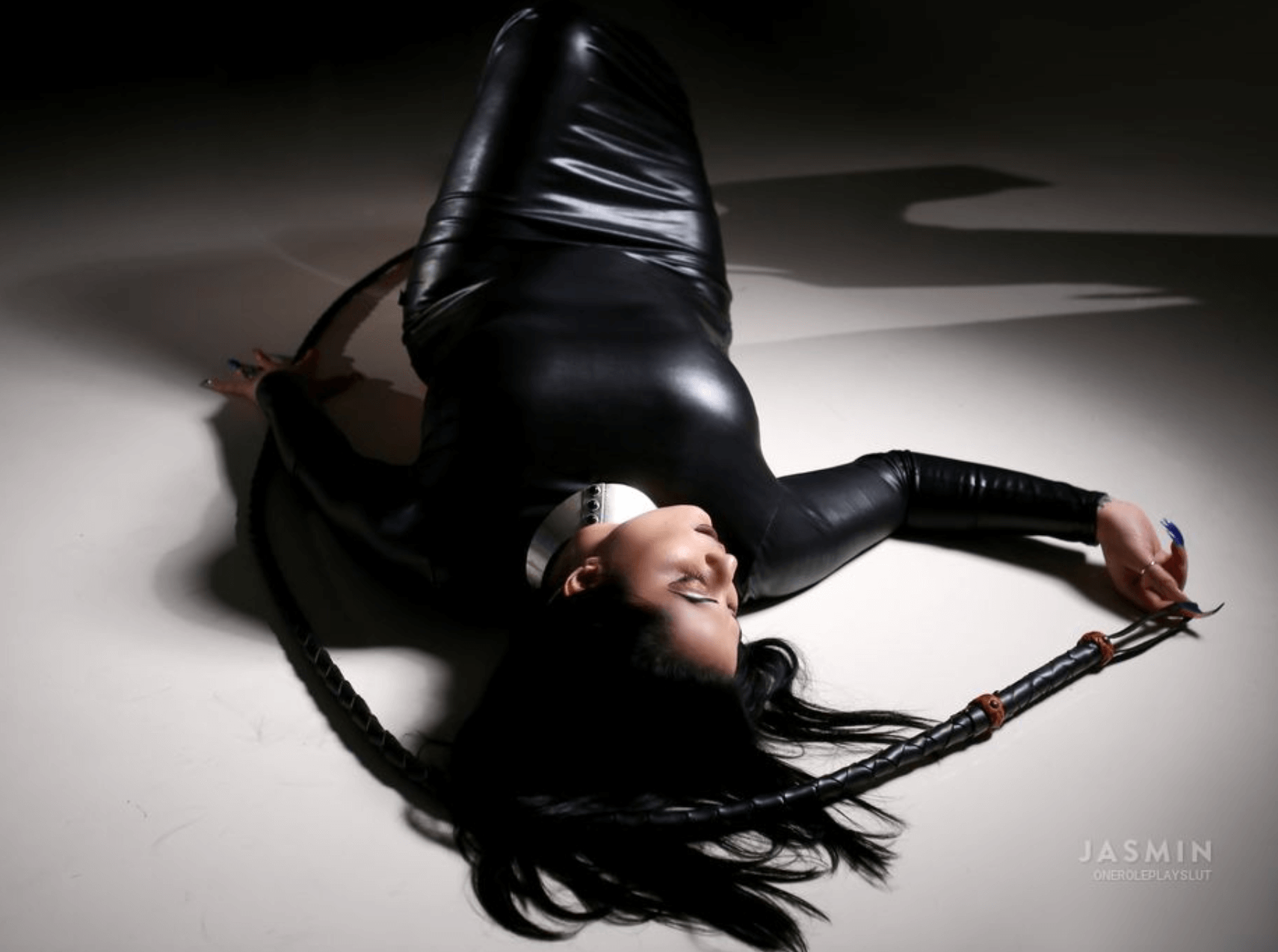 MyCams has a similar layout to Jasmin: preview rooms, pay-to-stay, and when you tip performers, you level up like your own masturbatory multiplayer video game. Unlike Jasmin, its BDSM-related selection has more than a misnomer for a BDSM option. You can choose between category tags dominatrix, roleplay, and submissive. There's a lot of crossover between categories, but the large number of models choosing the website at any given time still provide plenty of options.
Tipping is done with "credits" and package prices look a little something like this: 28 credits for $38, 68 for $84, 98 for $119, 158 for $188. Models can expect to be paid 30%-80% of the money spent on tokens.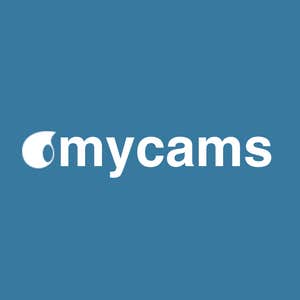 | | |
| --- | --- |
| 200 Tokens | $19.99 |
| 550 Tokens | $49.99 |
| 900 Tokens | $74.99 |
| 1,875 Tokens | $149.99 |
| 3,775 Tokens | $299.99 |
| 7,575 Tokens | $599.99 |
---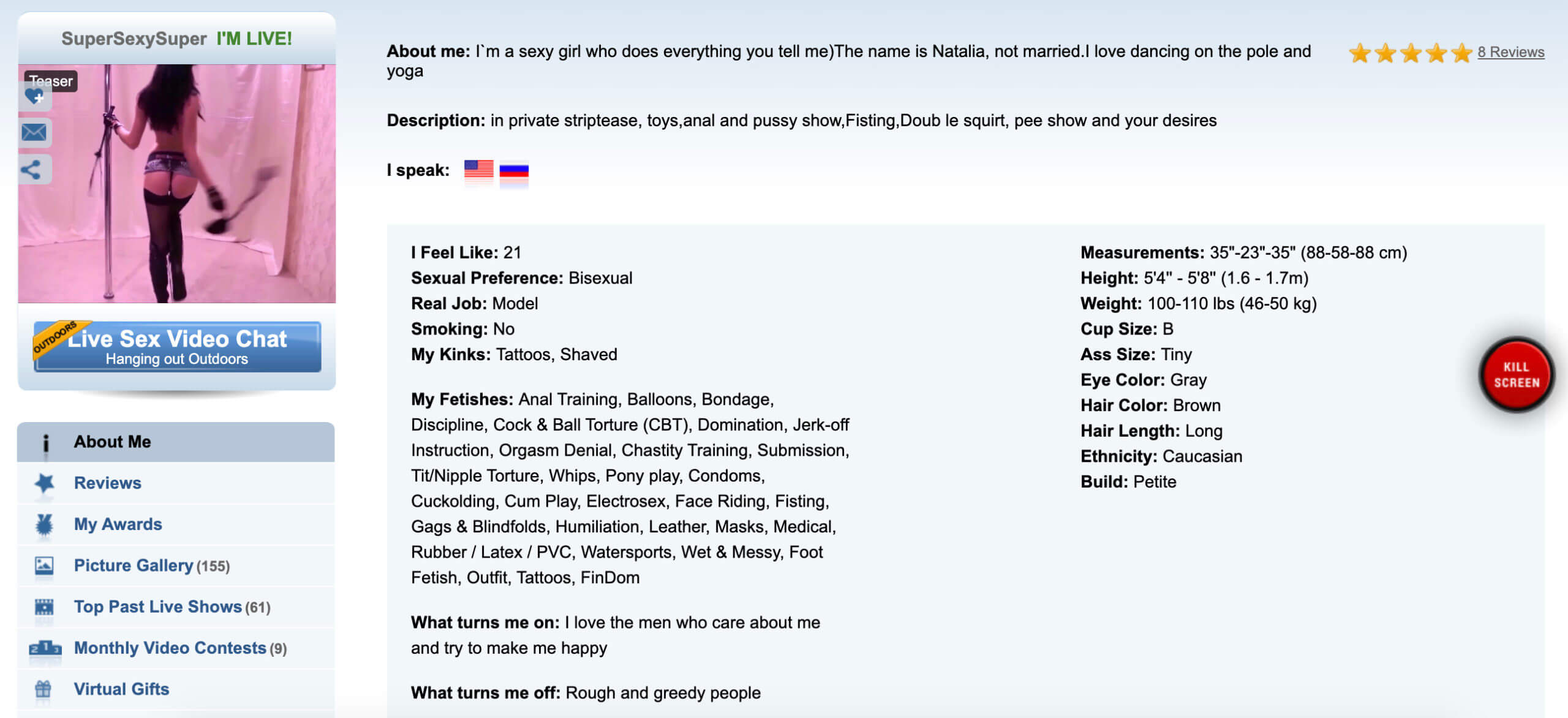 ImLive, while not as well known as some other cam sites, is a worthy destination for live cam performances. The interface is fairly straightforward, and the categories are the most diverse of the camming sites, featuring common aspects of BDSM like bondage and submission, but providing tags as niche as "pony play" and "orgasm denial". What's more, the site is particularly suited for new users. Free tokens are handed out all the time. Private shows are pay-by-the-minute and the rate is determined by the performer. Profile settings for models have a wide array of options, from past performances to model photos, so there's a multitude of fun ways to spend your credits, charged at $1 apiece. Credit packages are 10 for $10, 25 for $25, 50 for $50 and 100 for $100.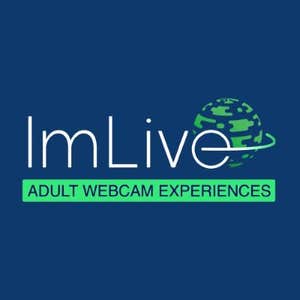 | | |
| --- | --- |
| 10 credits | $10 |
| 25 credits | $25 |
| 50 credits | $50 |
| 100 credits | $100 |
---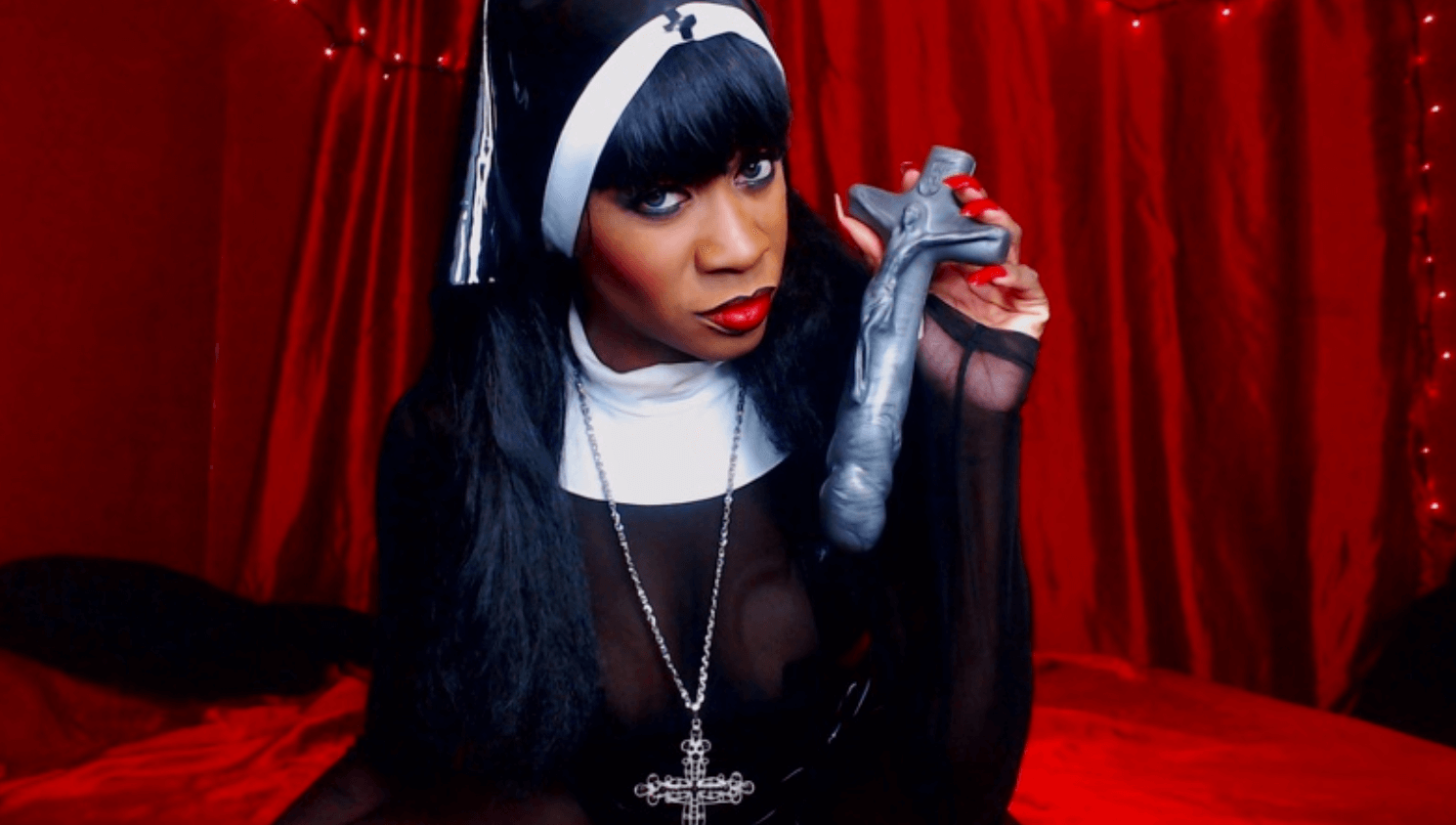 Let's be clear: Pornhub has been a worldwide treasure these past few weeks. The online porn titan has been providing the whole world with premium services free of charge during quarantine and is even hosting the budding genre of COVID-19 themed porn, ranging in quality from educational material (chaotic good) to opportunistic and racist (chaotic evil), much like any other genre of porn.
Pornhubs live streams definitely have the traffic, both model and user, but their category searches could use a lot of work. Searches are separated by gender preference using the terms "straight" and "gay," which makes the assumption the person using the service is a man. The BDSM-related categories are even more problematic: for female performers, "bondage" is the only tag option available, and "BDSM" and "daddy" are the two categories designated to men. The deviation in performer categories seems to reinforce the layman's misconception that men are more commonly dominant and women tend to be submissive.
For all performers, tip menus are available, and private chats are conducted for a fee they can set themselves. Gold is an even exchange for dollars, and your account is charged for the session in full once it's over, so tip well but also be mindful of how much you've spent.
---
Each cam site has a slightly different flavor of BDSM, just like the performers and just like you. Guidance through power play on any one of these platforms can be a revolutionary act of self-care and exploration, while also being a radical economical act. Now each time you watch the news and hear a rich guy stressing out about the fate of the stock market, stick it to 'em: stay at home and do your part to stimulate the economy by supporting sex workers.
---
---
The Daily Dot may receive a payment in connection with purchases of products or services featured in this article. Click here to learn more.