Will Arnett's Flaked returned to Netflix this month full of dark themes. It's bleak and punishing, so all is forgiven if you let it simmer in the queue a few weeks. We certainly did.
The second season, which premiered June 2, takes a sobering turn as it explores Arnett's own struggle with alcoholism. Arnett plays Chip, who over the course of the season spirals out of control as his lies and deception become increasingly unraveled.
Flaked shows Arnett at his most sincere and raw. He isn't the first celebrity to inject their art with hard-hitting personal struggles of course—but maybe he's the best.
Martin Sheen, who battled alcohol problems during the making of Apocalypse Now, channeled his rage and frustration during the opening scene. It was heavily rumored he was actually drunk while filming much of the film. Bjork infamously suffered a mental breakdown filming Lars von Trier's Dancer in the Dark, and many of the fim's scenes which feature her character going off the rails reportedly required minimal acting.
Arnett's Flaked is different, though. Unlike Sheen, Bjork, and others, Arnett co-created, co-writes and produces Flaked. The show has his DNA in almost every facet, and sometimes literally. Arnett has channeled his real-life struggles with sobriety into a searingly real portrayal that doesn't pull punches. Arnett's character couldn't be further removed from the witless goof he infamously played on Arrested Development, Gob. This is the real-world version of BoJack Horseman.
Arnett admitted to the Hollywood Reporter that he started drinking again during the first season, forcing him to return to Alcoholics Anonymous meetings. While he was developing the show, he was also going through a rough, high-profile breakup with Amy Poehler. It all bubbled over, translating to a show that presents Arnett at his most vulnerable, and refreshingly, his most flawed.
"I think that we're all flawed," Arnett told THR. "Everybody's flawed… Chip—we found out in season 2—a lot of what he's done is born out of heartache, and he's never recovered from it. And he's sort of taking it out on the rest of the world."
Arnett even experimented with directing for the first time, helming some of season 2's most dramatic episodes.
What elevates Flaked above most of Arnett's work, and other similar dramedies, is how it subtly weaves comedy into the narrative. It's not a pure sitcom, and Arnett never approaches self-parody, like Charlie Sheen doing his best impression of himself on Two and a Half Men.
The humor is never forced, while Arnett and co-creator Mark Chappell instead focus more on the awkward, painfully real moments of everyday life. Arnett's Chip is more than just flawed, however. He makes mistakes, but there's a damaged, truly remorseful side to him that endears him despite his inability to cope with basic human interactions.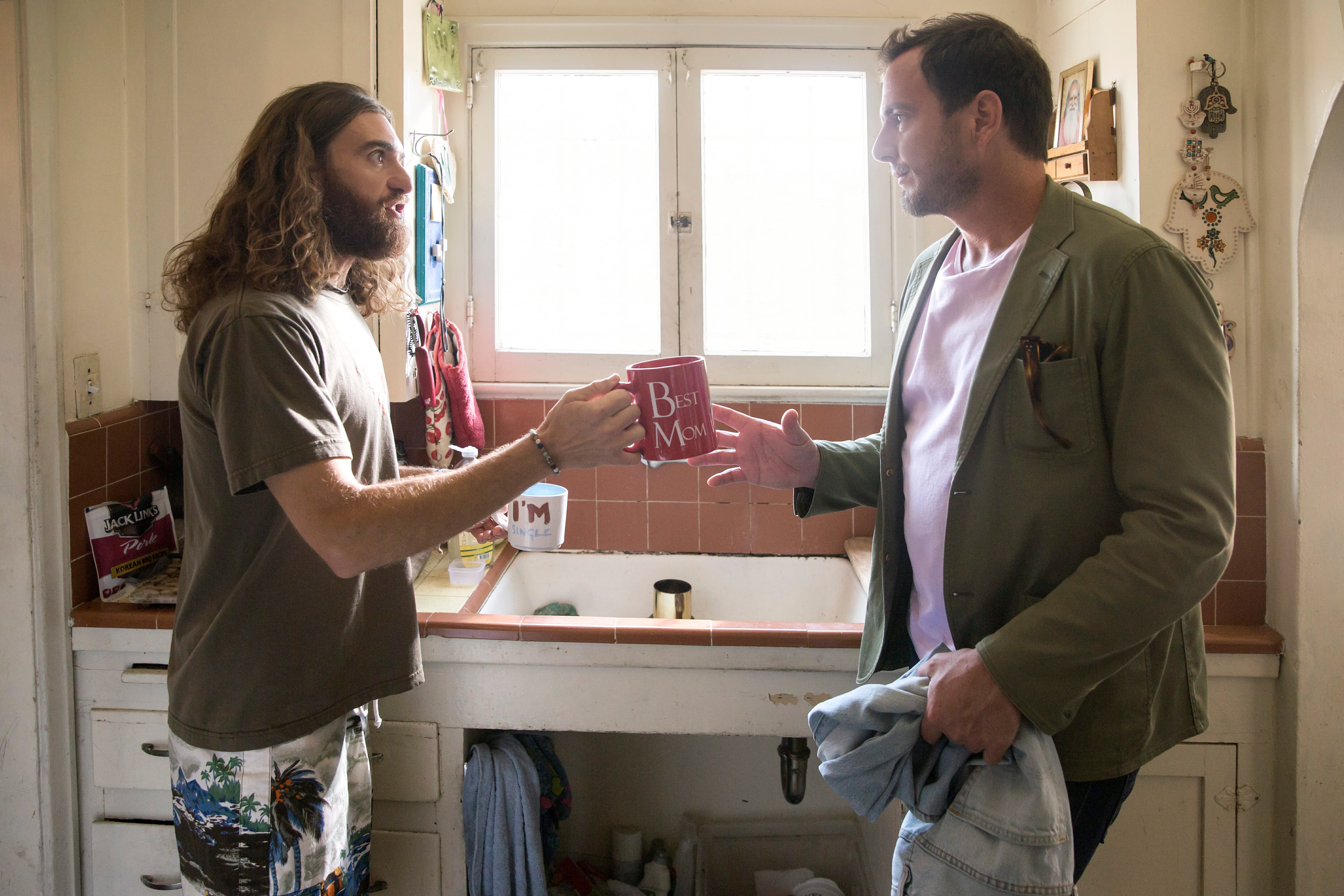 The humor doesn't always land, but Arnett says that's by design.
"I remember reading somebody saying a few times, 'What a terrible joke, I can't believe they put that joke in there.' I was like, no, that's the point," Arnett told THR. "I make terrible jokes with my friends—all day."
That's part of the show's appeal, you find as you binge. Flaked captures the discomfiture of social interactions, such as fumbling when reaching out to old friends. Sometimes there's little to say, and most of the time it comes out wrong.
Flaked isn't a direct adaptation of Arnett's life, though. Arnett takes bits and pieces, like a conversation with a friend or a fight with an ex, and sprinkles it throughout season 2's 14 episodes. If the show succeeds at anything, it is the tangible heartbreak that human interaction brings daily. The anxiety of speaking up, the stress that social media applies to basic communication, and knowing when not to open up to someone.
Season 2 also focuses on Chip's attempts to reconcile with a close friend, Dennis (David Sullivan). As one might expect, it doesn't go well. Arnett admitted he drew inspiration from trying to reconnect with loved ones during his recovery period, which according to the actor didn't go well.
Arnett also explores the hardships of not reconnecting with people who have let him down.
As Arnett says, "He's had his heart broken, and I think that that's the part that I share with Chip. And then at the end of episode six, he's proved right: that when he finally let somebody in, he gets betrayed—and it's like, 'Yep, that's why you can't let anybody in.' And, yeah, I felt the same way."
The show isn't all cynicism and depression, though. While Arnett's Chip goes through plenty of heartbreaks, the show finds a way to illuminate some of that darkness. Chip finds some cathartic resolution by season's end, even if some of the epiphanies veer slightly toward melodrama.
The show unfortunately falls into some of the trappings of having its doomed subjects act irrationally or out-of-character for the sake of creating drama. It's a shame, as Flaked does such a good job at exploring the nuances of social interaction. It's clear Arnett and Chappell specialize in setting up and staging the conflict, rather than resolving it.
It is also likely that Arnett is still working out some issues, as evident in the show. If that's the case, it makes sense in a thematic context that Chip fails at resolving the drama in his own life. After all, life isn't as self-contained as a network sitcom.
That's the greatest appeal of Flaked. Life has no easy resolutions, and neither does the show. It's soberingly real, always awkward, and the most honest portrayal of adult life on Netflix.