Writer/director/actor Kheiron offers one of the most contrived movie setups I've seen with his film Bad Seeds. The dramedy follows Wael, a flirty thirty-something scheming his way through life with the help of his adoptive mother, Monique. One day they con the wrong man, an old acquaintance of Monique's named Victor. Before they know it, mother and son are working at the man's school for troubled kids to make things right.
Bad Seeds
RELEASE DATE:
12/21/2018
DIRECTOR:
Kheiron
STREAMING:
Netflix
When a small time con artist becomes the teacher for a group of troubled teenagers, they end up teaching each other about life.
I appreciate a good Seinfeld reference as much as anyone, but the indentured servant angle is just as silly now as it was in the '90s. Yet despite its many contrivances, Bad Seeds manages enough moments of sincerity to redeem itself.
Monique works as Victor's secretary at the school, and the two eventually spark up a romance that fails to be compelling at all. The movie works best when it sticks to Wael, the babysitter-cum-teacher to a group of diverse misfits with little in common besides their troubled pasts. The kids are prematurely hardened, but Wael gets through to them with his charm and unorthodox ways. Watching the kids grow is the highlight of the movie. Seeing them help Jimmy learn to read, or Ludo and Karim resolve a longstanding feud is hardly unique, but it is pleasant. And there's something to be said for pleasantness.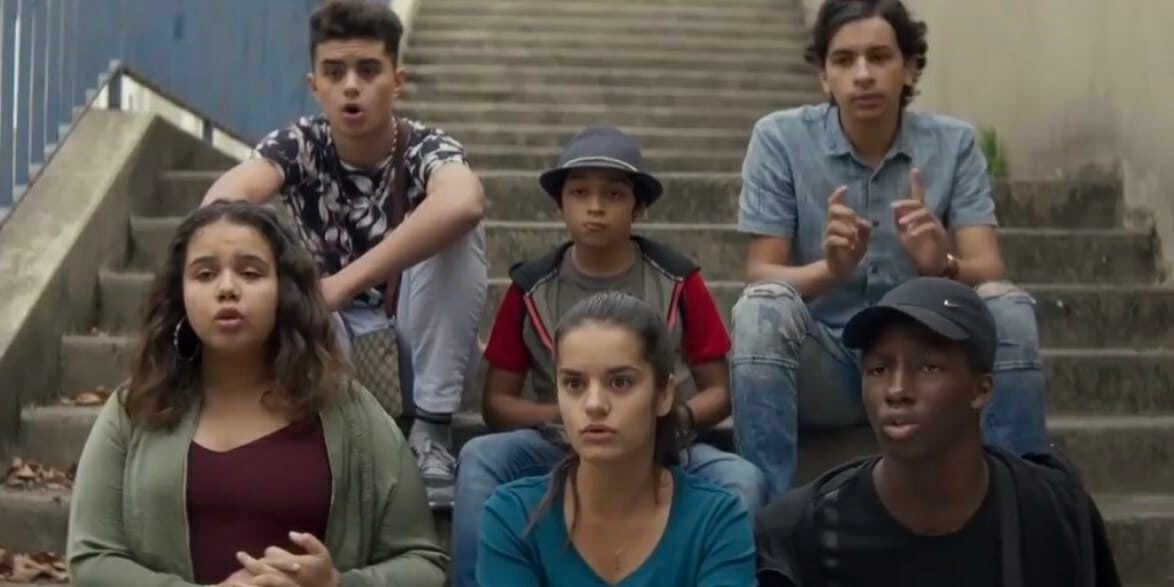 Kheiron's best trait as a director is the way he works with his actors. He wisely steps aside and lets the old pros do their thing, as Catherine Deneuve and Andre Dussolier give Monique and Victor more life than what's on the page. Kheiron has a charismatic screen presence as well, but his script relies on clichés, particularly its dramatic gambits such as the dirty cop messing with Ludo or the reveal of Shana's past abuse. Still, if you're into dramedies with mismatched adults and kids teaching each other about life, Bad Seeds hits the mark often enough to warrant watching.
Still not sure what to watch tonight? Here are our guides for the absolute best movies on Netflix, must-see Netflix original series, documentaries, docuseries, and movies.
Need more ideas? Here are our Netflix guides for the best war movies, documentaries, anime, indie flicks, true crime, food shows, gangster movies, Westerns, and movies based on true stories streaming right now. There are also sad movies guaranteed to make you cry, weird movies to melt your brain, and standup specials when you really need to laugh. Or check out Flixable, a search engine for Netflix.