Kanye West had himself quite the night with pop singer Rihanna last night—a string of deleted tweets that you have to see to believe.
The hip-hop megastar went on another one of his infamous Twitter benders last night, releasing steamy details of a modern romance and more than a few thoughts about his new special lady friend's choice of underwear. (The two have frequently collaborated and  toured together in 2008 for West's Glow in the Dark tour.)
"Rihanna was nice but Girl Get some new under wear," West tweeted to his seven million followers Saturday night at 11:38 p.m. Eastern Time. (West's whereabouts at the time are unknown.) "My penthouse is far too fine for cotton negligence."
West changed his stance shortly thereafter, tweeting a message requesting Rihanna come back and promising breakfast at famed Barcelonian restaurant El Buli upon her return.
West's followers soaked up the playful jabs. But not everybody was thrilled to see the star's candid tweets. The 10-tweet-string was deleted from West's timeline by 11:50 pm, but not before the Daily Dot managed to render some screengrabs.
Also worth noting, West mentioned his soon-to-launch company with Spike Jonze, Donda, is accepting applications for internships.
A request for comment from Rihanna was not returned.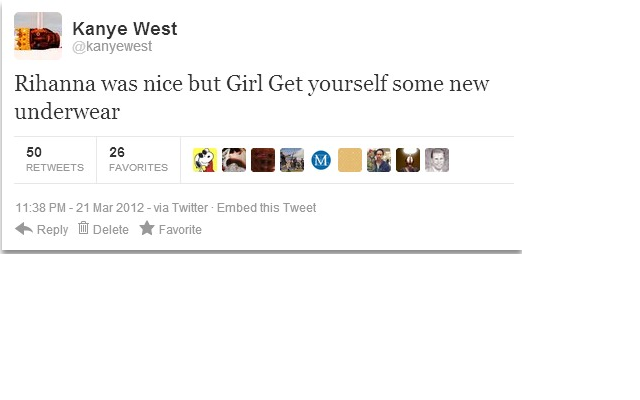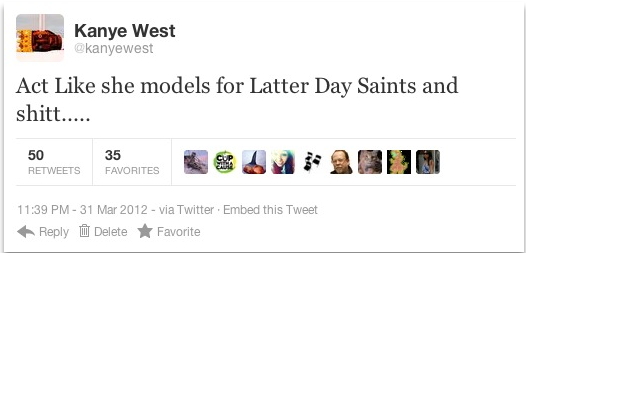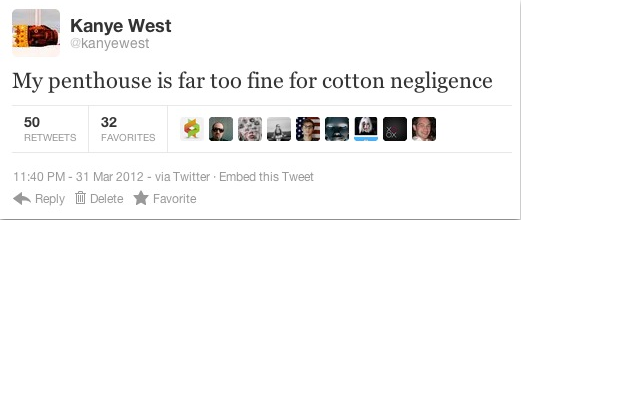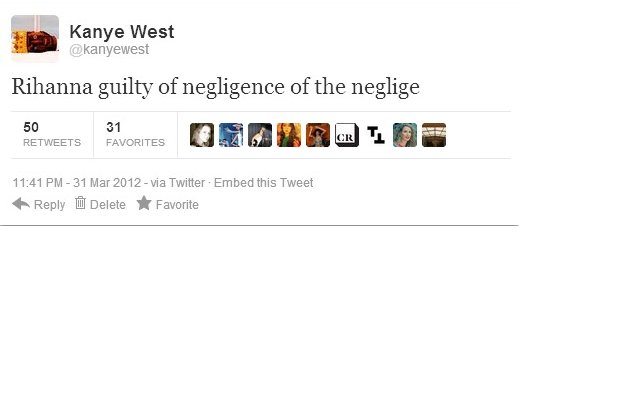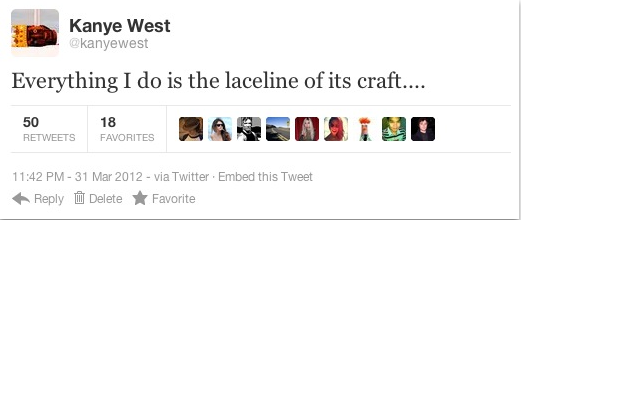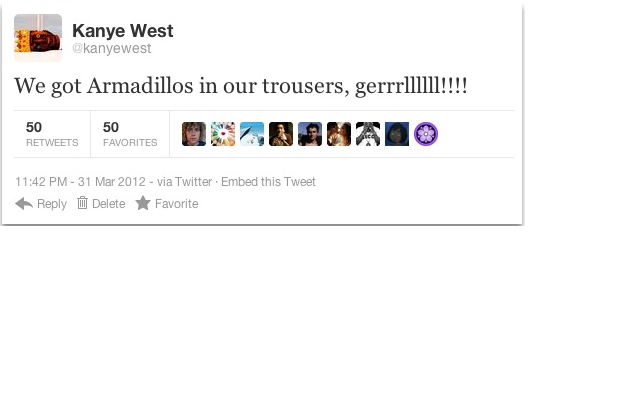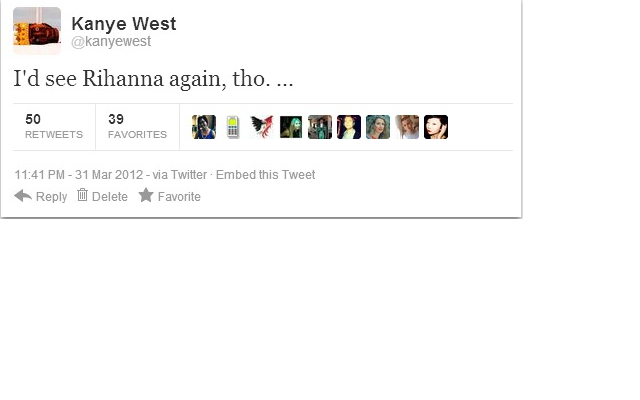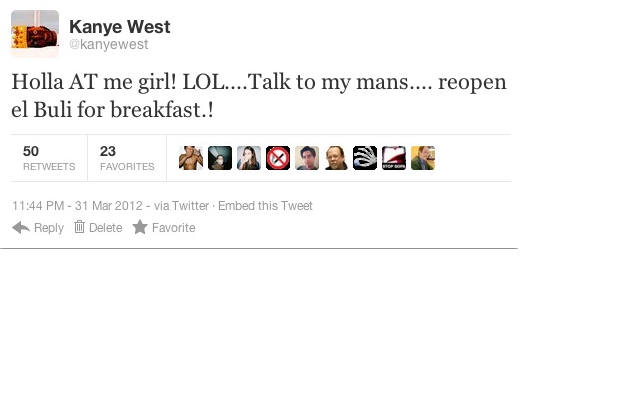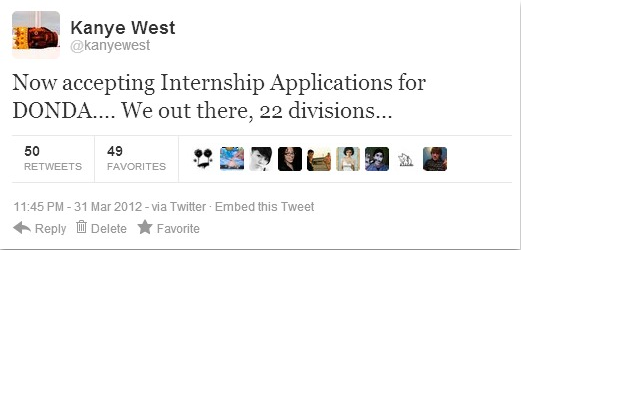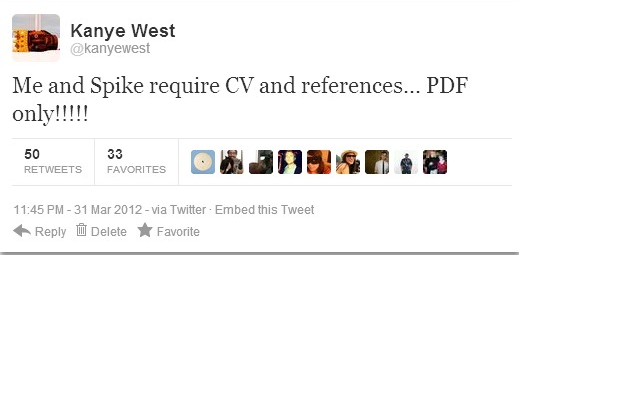 Photo by Austin Powell