For comedian Janelle James, a 15-minute set is ideal.
"This is how long comedy should be all the time," she says.
The second half of Netflix's standup series The Comedy Lineup, which debuted on Friday, features 15-minute sets from James, Emma Willmann, Kate Willett, Matteo Lane, Aisling Bea, Josh Johnson, JR De Guzman, and Max Silvestri.
The special was filmed in February, and James says she tried not to duplicate material from 2017 comedy album Black and Mild. She wanted to explore "stuff that I knew wouldn't fly on late night."
That stuff includes bits about Trump; unattractive Nazis; questioning why people would have babies in our current hellscape; and, also, eating babies. James has a no-fucks attitude on stage and covers some dark material, but that's balanced out by her command and her infectious laughter, which drives the show's momentum.
One of the best bits is towards the end, when she talks about her 13-year-old son discovering the cold reality of capitalism at the movie theater. The life lessons continue off stage, though: "I recently told him how much a mortgage costs," she says.
Though James has been doing comedy for a while and recently opened for Chris Rock (she was "sitting in my bed in a Christmas onesie" when she got the call about that), she says her base is more "serious comedy fans." The Comedy Lineup is aiming to open up comedians' fanbases and expose them to a bigger audience—with more timely sets.
In the first half, released in July, a few comedians touched on harassment and the Me Too movement, and that continues here. Aisling Bea breaks down the ridiculousness of men being intimidated by funny women. Kate Willett has a standout discussion of sex, reproductive rights, and dating, including one bit about how she knew Trump was going to win that took the wind out of me.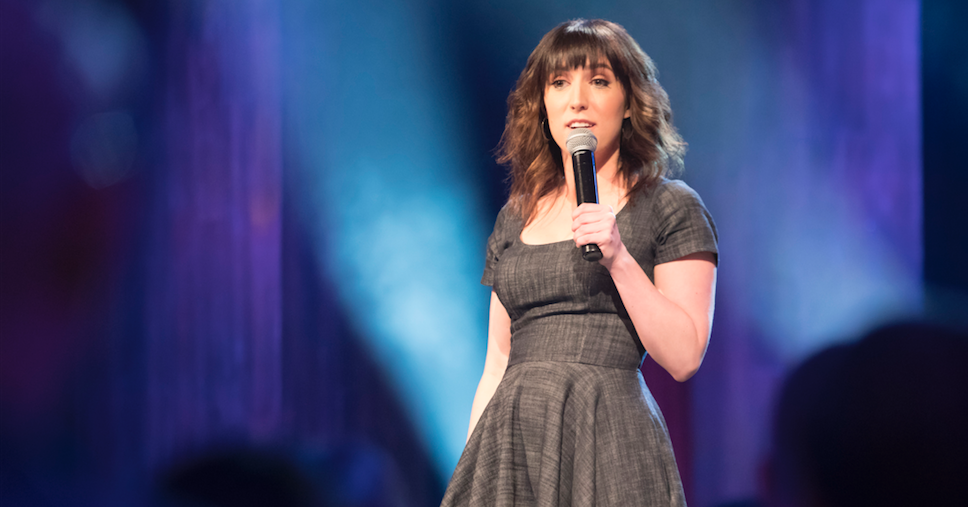 Asked about the week's ongoing discussion about Louis C.K. getting back onstage less than a year after admitting sexual misconduct, James admits he's the "living embodiment of too soon," but adds, "Louis C.K. don't pay my bills, there's no skin in the game for me to defend him or not defend him."
James is busy making her own moves: "White man power moves is what I'm trying to do next," she says. While she's appeared in HBO's Crashing and written for The Rundown with Robin Thede, she wants her own show to be represented on screen like white guys have—and to be able to take women on the road with her. 
"I want power next," she says. "I feel like [women in power] is the solution to everything."
Still not sure what to watch on Netflix? Here are our guides for the absolute best movies on Netflix, must-see Netflix original series and movies, and the comedy specials guaranteed to make you laugh.