Former contributors and producers of YouTube's Channel Awesome have alleged misconduct and ineptitude against its management, including CEO Mike Michaud, talent Doug Walker (aka Nostalgia Critic and That Guy With the Glasses), and his brother, Rob Walker.
On Monday, an extensive Google doc was published on Twitter that contains more than 20 accounts from former contributors, with accusations ranging from poor communication and management skills to verbal abuse and bullying to sexual misconduct and harassment. The document also includes anonymous accounts of misconduct against a former producer who was not named. A document of fan interactions was published as well.
Across the accounts, a pattern of neglect, bullying, and miscommunication emerges, as does a pattern of placing blame and harassment on contributors, women especially. Contributors and producers were not generally paid by Channel Awesome (CA). "Our payment was exposure," Allison Pregler, a producer from 2010-2015, told the Daily Dot.
The doc's creation stemmed from Twitter conversations in early March that grew deeper and wider, with more people sharing stories and experiences. Since the doc was published, at least two more contributors have left Channel Awesome, and fans have distanced themselves as well. The hashtag #ChangeTheChannel has also been circulating.
To be absolutely clear: I left CA because I found out new, despicable details about Allison's treatment at CA by Rob and Mike Michaud (Details that are in the documents I RTed yesterday). https://t.co/LYJA9LvI1G

— The Hip-Hop Connoisseur (@itstherapcritic) April 3, 2018
Announcement: I have left Channel Awesome. https://t.co/iBHKVP3uP4

— Mathew Buck (@FB_BMB) April 3, 2018
https://twitter.com/TylerDewhirst/status/981182474662371335
Pregler began talking publicly about her experiences at Channel Awesome—a hub for film, gaming, and pop culture videos—in 2015. "Many producers had grievances with the site over the decade they've been going, but by now the site did not have the same leverage for people to stay," she told the Daily Dot.
That waning influence dovetailed with the exit of a prominent longtime contributor, Kaylyn Saucedo, in September 2017. Pregler says that once she started publicly speaking about her experiences, the momentum picked up.
"Her comments really carried weight," Pregler says, "along with comments by Lewis Lovhaug, one of the site's most popular contributors, and encouraged more producers from the site, former or otherwise, to finally say these things publicly."
Saucedo contributed to Channel Awesome from 2008 to 2017. She says she often felt "misrepresented, forgotten, and underutilized by the management, but I also felt like my friends were often treated a lot worse." She told the Daily Dot that the document serves as a "cautionary tale" for those who work in online entertainment in general: "There are so many people out there who do not care about you as a person or your well being, and are more than happy to use your gifts, your talents, your good will, and your good nature to better themselves rather than helping you achieve your own goals."
The Illinois-based Channel Awesome was launched in 2008 by Michaud, Mike Ellis, and Bhargav Dronamraju, and rose to popularity with flagship series like Nostalgia Critic, hosted by Doug Walker. The New York Times did a profile of Channel Awesome in 2011 and detailed its efforts to create a successful platform outside of YouTube. "My company has a lot of growing up to do," Michaud told the Times, "but I believe that sometime in the next one to two years someone will create that one series that gets everyone talking."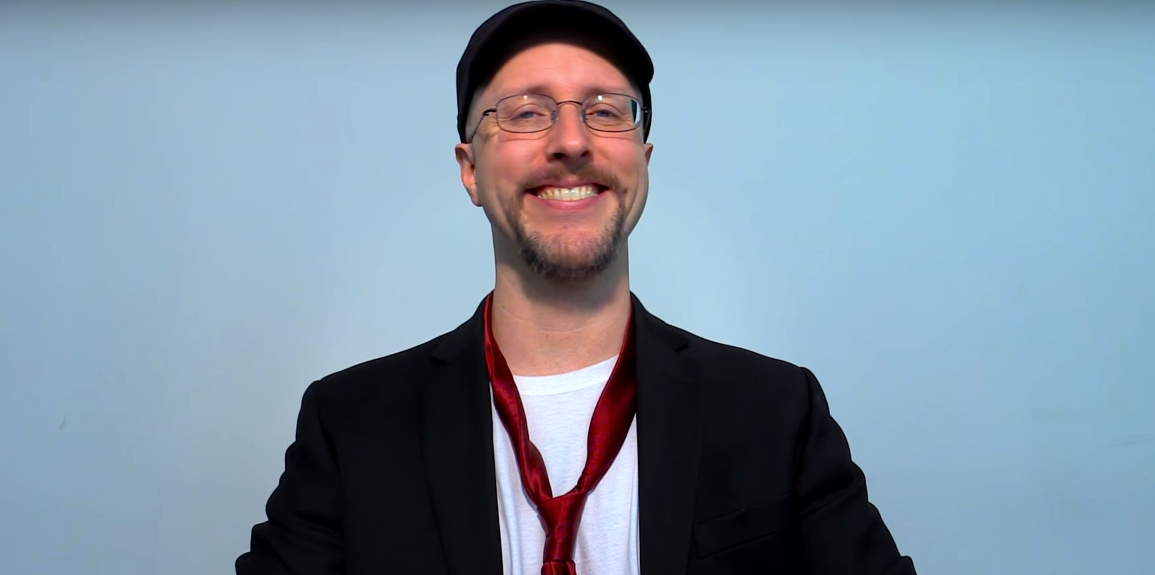 As film criticism and fan-steeped review sites have become more popular over the last few years, an underlying culture of misogyny and entitlement has also come to light. Last October, Screen Junkies creator Andy Signore was fired after allegations of harassment surfaced from both fans and employees. Austin's Alamo Drafthouse, which runs the popular Fantastic Fest, faced criticism last fall for keeping known abusers on staff even after women voiced complaints about behavior. While accusations of harassment against Channel Awesome have come from men and women, many of the accounts paint a picture of a company with little regard for women's creative input or opinions.
One widely cited example in the Google doc and on Twitter is the three-hour 2012 anniversary film To Boldly Flee, written and helmed by Doug Walker and starring many CA contributors. Lindsay Ellis won a contest in 2008 to be Walker's female counterpart, Nostalgia Chick, and cover "girly" content that he didn't. She contributed to Channel Awesome from 2008-2014 and recalled one scene in To Boldly Flee where her character is apparently sexually assaulted. She and scene partner Lewis Lovhaug voiced their concerns. Walker apparently said he would tone down the scene, but Ellis still had to do voiceovers where it sounds like she's being assaulted.
"His compromise was to alter it slightly, but it's still very much a rape joke in the final product," says Pregler, who also starred in the film. "Doug didn't understand that it was offensive. He saw it as more of a sex joke and didn't get how it might come off as rape."
https://twitter.com/Obscurus_Lupa/status/974021284240740352
https://twitter.com/thelindsayellis/status/974048280798777345
Yeah. We complained about it as soon as we read it and our concerns were brushed off. Continually.

— Linkara (@Linkara19) March 14, 2018
Ellis says Gamergate brought contributors more harassment but adds that even before 2014, women on the site faced harassment from fans as well as other contributors and producers. Several contributors reportedly had to deal with threats and stalkers, and a few even went to the police.
"I don't recall them ever offering support, or even acknowledging that the harassment was occurring," says Ellis. "Then came Gamergate. Most women stayed quiet out of fear, but harassment levels have been on a steady increase since then. For my part, it's worse now than it's ever been."
A contributor that Ellis vouched for, Dan Olson, was reportedly fired after making anti-Gamergate videos.
After the GamerGate video went up on CA and the slavering hordes found it (despite my advisory that comments should simply be closed on the video outright from the get go) Mike called other producers to yell about me before calling me.

— Dan Editor YouTube (@FoldableHuman) March 14, 2018
Former COO Mike Ellis has also been accused of sexual harassment. He pursued a relationship with Holly Brown, who handled HR for Channel Awesome from 2010-2013, which was not reciprocated. Ellis was let go in summer 2010 for harassment and mismanagement, and Channel Awesome put Brown in a safe house for a few days in case he threatened her with physical violence. Brown said producers would often bring up complaints with her.
"It's easy to make heroes out of people who appear on YouTube, and if we've learned anything in the last few months, it's that being famous doesn't mean that someone is a good person,"  she told the Daily Dot. "The kinds of things that we endured ruin lives. We're shifting to a gig economy, and more people need to be aware that not everyone out there is a good guy. There are people who will use you and abuse you at every turn—even people you consider friends. I'd like to see some accountability. And some apologies. CA's history of silence has left many former producers to suffer harassment at the hands of their so-called fans, and that isn't acceptable."
On Monday night, Channel Awesome posted a statement to Twitter, hoping to "clear the air" regarding the flood of accusations. "For the people who have spoken out about past instances they deemed hurtful, or unprofessional, we sincerely regret you felt that way," it reads.
April 2, 2018
The statement also expresses a desire to move "forward" with its "wonderful team," but doesn't directly address any of the grievances, or cite who wrote it. Doug and his brother Rob still do videos for the site.
Many fans and former contributors felt the apology rang hollow, and that it shifted the blame to the victims.
https://twitter.com/gookygox/status/980961070515916806
Impressively bad non-apology! "Clear the air" = make something go away, a la bad fart smell. "Regret you felt that way" = even WORSE than "sorry if"! "When the need arose, we have distanced ourselves" = wow, resounding renouncing of abuse! " https://t.co/nGg4NaTIU1

— Sorry Watch (@SorryWatch) April 3, 2018
https://twitter.com/Obscurus_Lupa/status/981056155853230085
A request for comment was not answered.
"The hope here is to clarify the narrative," Ellis says. "We aren't out to 'destroy' them, but they have, until now, controlled the narrative. The goal here is simply to let it be known the level of unprofessionalism and unfair treatment at play. At the very least, make it clear why we no longer wish to be associated, either professionally or in people's minds, with this company."
Saucedo adds: "For their own sake, I hope that they realize that they haven't hurt just the former Channel Awesome producers, but also their fanbase who loved them and looked up to them for so many years. Hurting the fans hurts them. I don't know when they'll ever realize it."
Update 3:20pm CT, April 12: Channel Awesome has issued a response, addressing the "most egregious" allegations.