How would you feel if people tweeted about the breakup of your relationship? If you're a celebrity, you have no choice: Your fans are doing the oversharing for you.
ABC News recently asked the Daily Dot to analyze five recent celebrity breakups for a 20/20 special, "HollyWed," airing Friday, February 3 at 10 p.m. Working with Topsy Labs, a social-media search engine, we ranked the splits by the volume of tweets mentioning the celebrities' names; charted when tweets about the couples peaked; and analyzed whether sentiment was broadly positive or negative.
We made one interesting discovery while determining how to search tweets. Initially, we thought that Twitter users might mention celebrities by their Twitter handles, referring to Ashton Kutcher, for example, as @aplusk. But our research found that mentions of Twitter handles were minuscule compared to mentions of celebrities' real names.
That fact, and how well the ranking of tweet volumes mapped to our sense of their real-world popularity, strongly suggests that Twitter, with nearly 500 million registered users, is increasingly mainstream in its tastes and sensibilities.
Twitter users: They're just like us.
Here's an infographic that summarizes the results: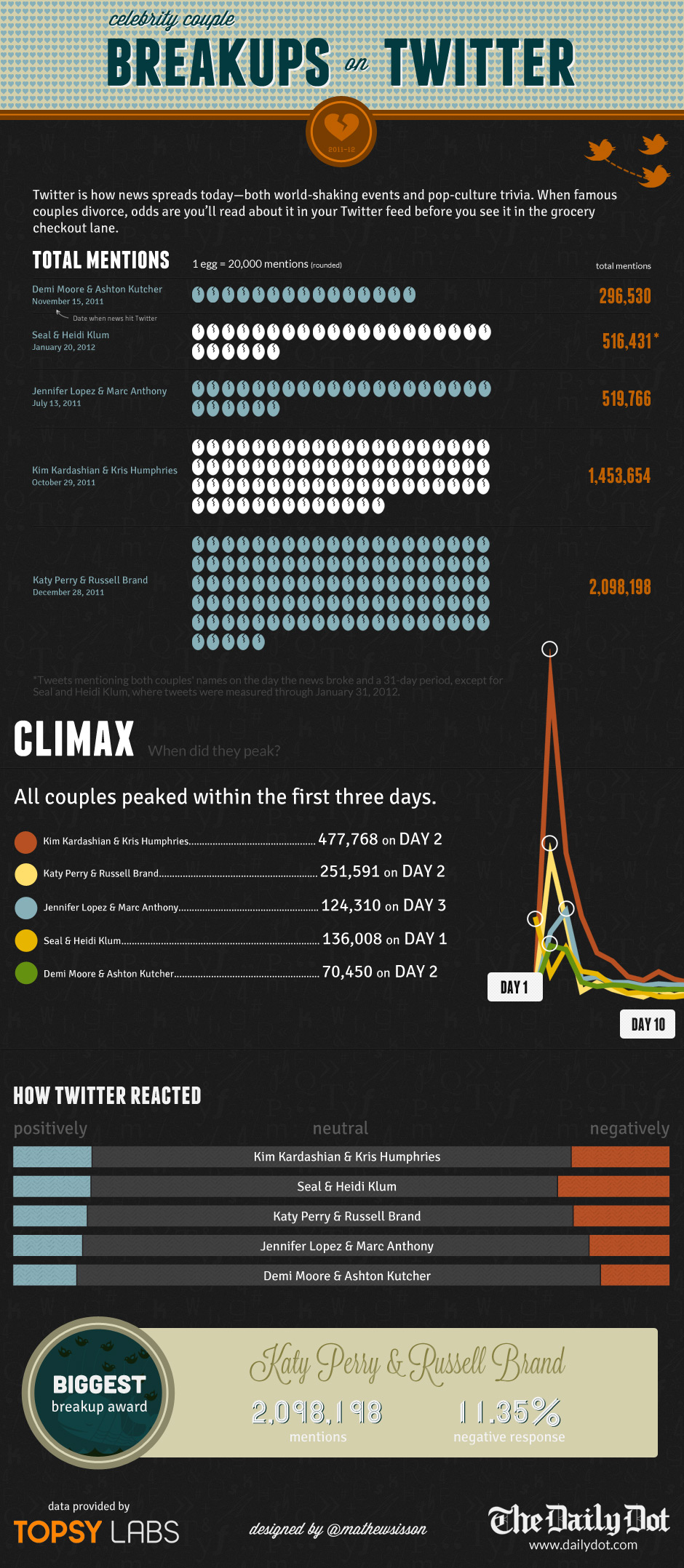 Infographic by Mathew Sisson