Editor's note: This article is occasionally updated for relevance. It was originally published in 2017.
Everything old is new again, and 2017 brought a revival of Fist of the North Star, a 1980s Japanese manga series that's often cited as containing some of the best fight scenes ever drawn. After hitting bad guys on specific pressure points, protagonist Kenshiro lets them know: "Omae wa mou shindeiru," which means "You are already dead." Suddenly, this decades-old catchphrase resurfaced as a good, weird meme.
'Omae wa mou shindeiru' clips
Here's an example of the way the phrase was used in the Fist of the North Star anime, circa the '80s:
And here's how it's used in weird YouTube remixes circa summer 2017:
As you can see from these videos, "omae wa mou shindeiru" fits well with any schoolyard fight highlight or another blooper where one participant is suddenly and unexpectedly knocked out. It's also great for recapping an epic victory or defeat in a video game. In YouTube remixes, the phrase is often paired with "Nani?!"—meaning "What?!"–as well as a sharp, high-pitched tone, and sometimes glowing eyes.
Some of these videos have millions of views, and they've helped elevate "omae wa mou shindeiru" into the kind of one-liner that people drop into online conversations or other memes as a punchline. The meme-cataloging website Know Your Meme lists Omae Wa Mou Shindeiru as its most popular page for September 2017, and Google shows search interest skyrocketed that same month. These are good signs that the meme made the jump to classrooms and "normie" circles, prompting people to look up what it means and where it came from.
What are some 'Omae wa mou shindeiru' memes?
One place the phrase really seems to have taken off is on Tumblr, where a lot of memes are fandom-based, and anime and manga are extremely popular. There, the memes are less video-based and more centered around a single screenshot of Kenshiro delivering the killer catchphrase: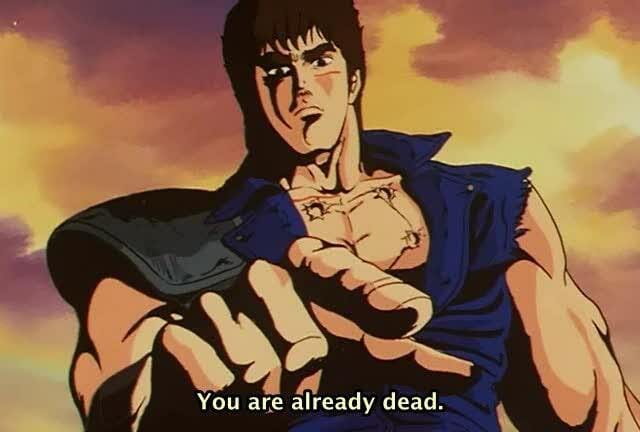 This finger-pointing image has become the basis for all manner of meme remixes featuring characters from other properties. This one is a reference to game Overwatch:
And this is a reference to the popular domestic activity "baking":
There are dozens upon dozens of these on Tumblr. Just spend some time browsing the "you are already dead" and "omae wa mou shindeiru" tags.
There are also remixes that replace the word dead with something else.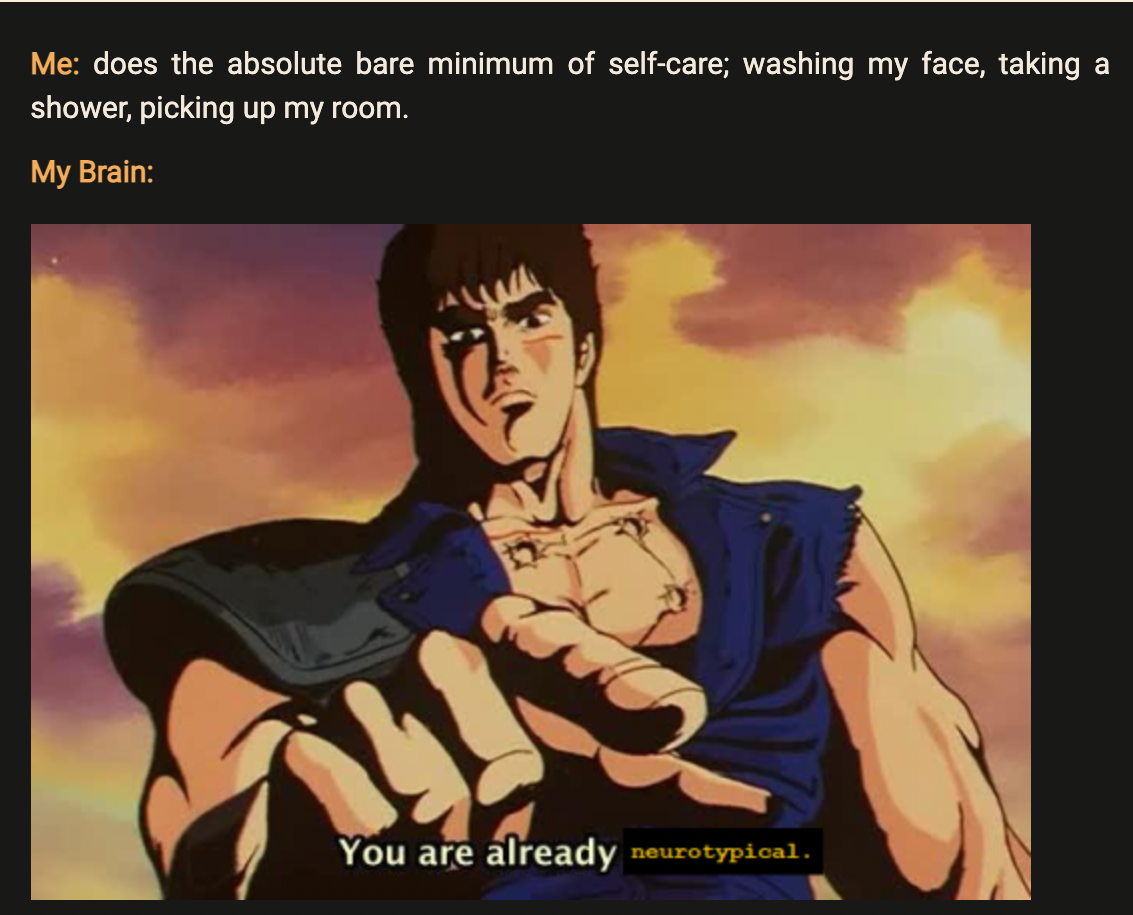 One of the most popular forms, a revival of a joke that first appeared circa 2013, is this little rhyming poem: "Roses are red / violets are blue / omae wa mou shindeiru."
It's interesting to note that Fist of the North Star memes existed in relative obscurity for years before their sudden boom over the summer of 2017. It may have seemed they were already dead, but they're alive and still growing in popularity.