The latest dank meme to emerge on Reddit is a screengrab from the animated kids' show Mickey Mouse Clubhouse, where Mickey Mouse explains "it's a surprise tool that will help us later!"
Each episode, Mickey and friends get a handful of tools from "Toodles," and they end up using them throughout the show. His line here refers to the "Mousketool," a little surprise revealed later in the episode.
But it's also a surprisingly dank meme, because the screenshot can refer to any tool, anywhere. Let's take a look at the most popular example: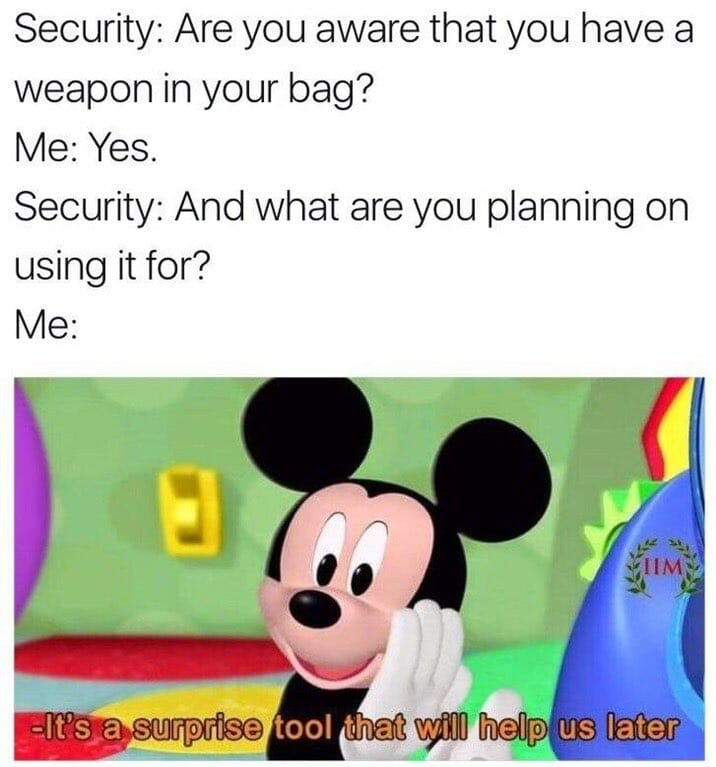 That's a pretty dark surprise, and it sets the tone for the entire meme, which tends to juxtapose the friendly face of Mickey Mouse with various plans for murder or other nefarious business.
There are historical angles: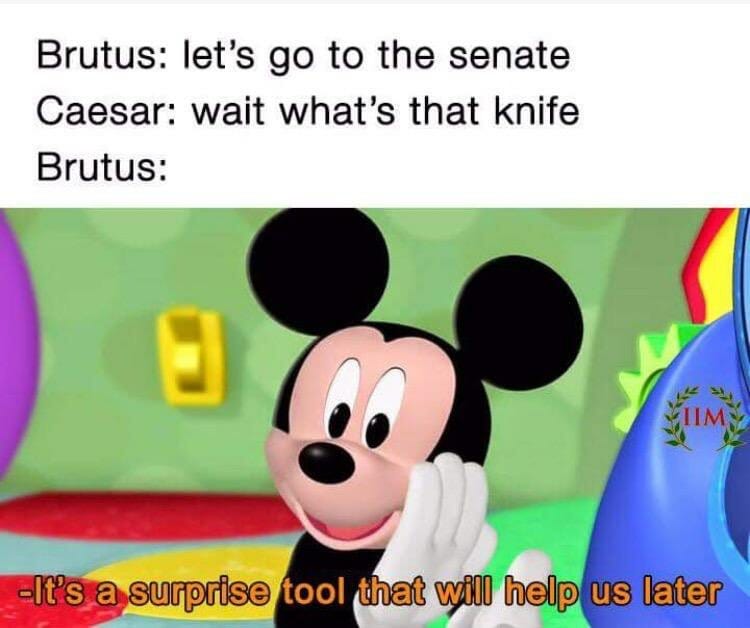 And contemporary ones, featuring the drama between President Donald Trump and Russia: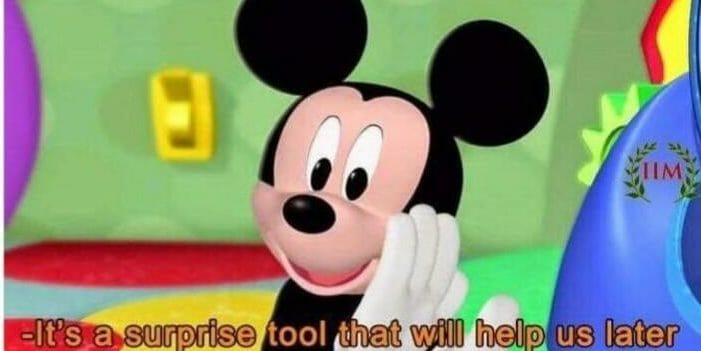 Or the old joke that George W. Bush "did 9/11":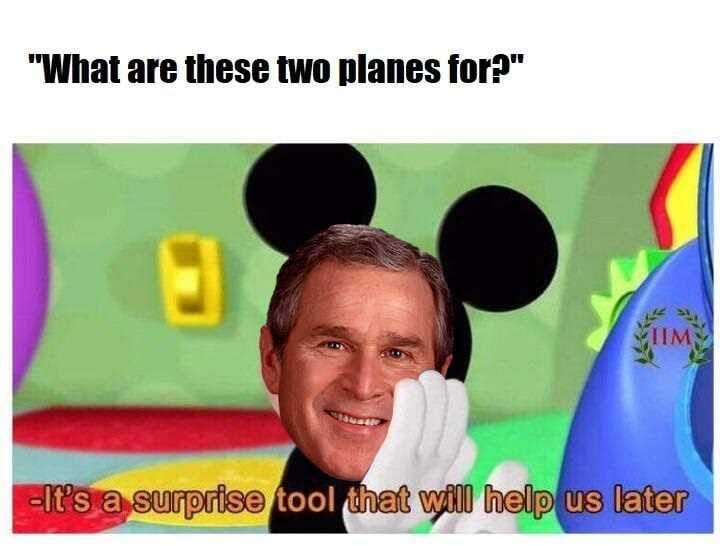 And what could be further from Mickey Mouse than the Bill Cosby sexual assault trial?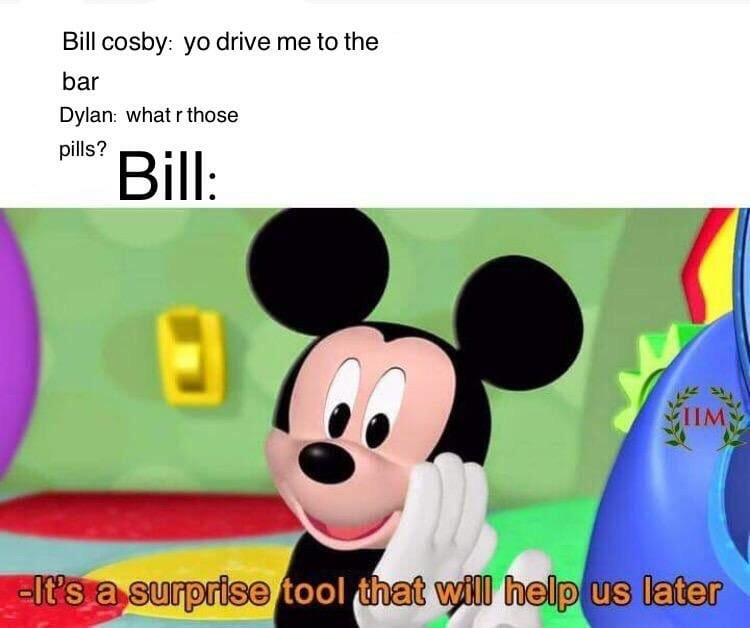 This meme is ready-made for Reddit because it enables the kind of "edgy" posting that currently dominates that site's meme communities. The shock value of using a beloved children's cartoon character to insinuate heinous crimes is too tantalizing to pass up.
Speculators in the meme economy, the hobbyists who "buy" and "sell" popular memes and argue about their relative value, are excited about this one.
"Seems extremely valuable," wrote one poster.
"I agree. Time to start buying," another replied.
"Lots of versatility. I like it. Whenever normies grab on one quote we can always find another just like the [Star Wars] prequel memes. I think this may do very well in the market," wrote a third.
Ultimately, that's what gives meme mainstays like Spongebob Squarepants and LazyTown their longevity. The show provides so much material to work with that when one meme becomes played out, another is sure to replace it. Mickey Mouse Clubhouse, these meme investors believe, could follow a similar arc.
Clubhouse stopped running in 2016, however, and it doesn't have as extensive a back catalog as other memeworthy shows, which may limit its spread. Or it may be a surprise tool that will help us later!