On Oct. 5 in Mer Rouge, Louisiana, a freight train crashed into an 18-wheeler truck trapped on the rails, causing a devastating derailment and prompting evacuation of fifty homes in the vicinity over fears of a gas leak—and the whole thing was caught on camera.
17 carriages and two engines of the 87-carriage Union Pacific freight train were derailed after colliding with a truck stranded on the train track, but luckily there were no fatalities in the crash. ABC reports that the truck driver was not in the vehicle, and the train conductor is "being treated in hospital for non-life threatening injuries."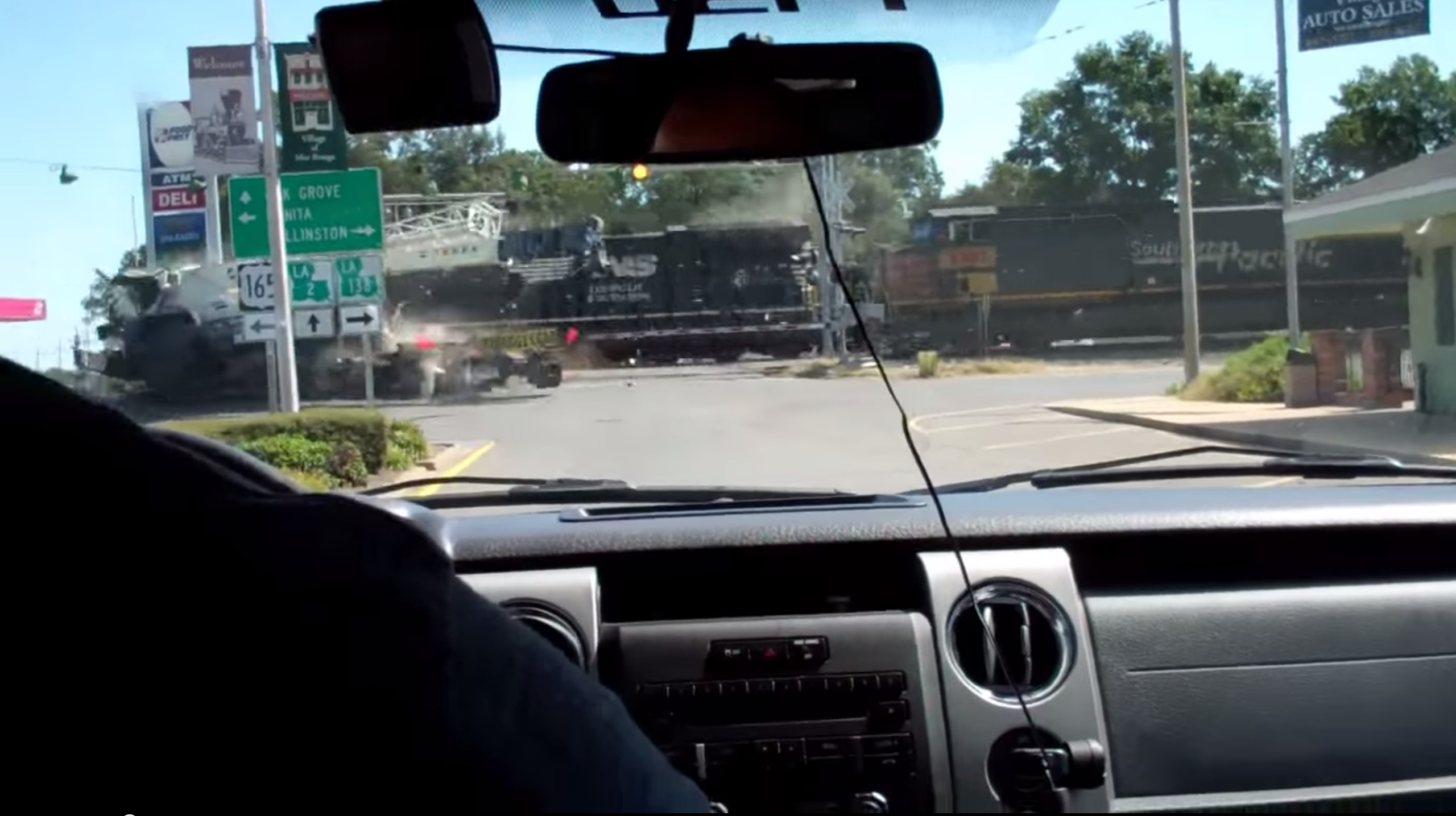 Stunning footage caught by a couple driving through the town show the exact moment of impact from just meters away, and later in the footage gas can be seen leaking from a pressurized container.
It was this pressurized argon gas that prompted the initial evacuation of dozens of nearby houses over fears of gas leaks or explosions, but residents were allowed to return home when it was later determined not to be hazardous.
Astonishingly, this isn't even the first time this has happened in the town. "We've had three fatalities down here at this other crossing and this is the second 18-wheeler crash we have had right here," Police Chief Mitch Stephens told KNOE news.
A photo of the subsequent wreckage. Screengrab via KNOE.
KNOE's full report—including clips of the couple's footage—can be watched here:
H/T Reddit | Screengrab via David's Garden Seeds And Products / YouTube